Las Vegas Raiders Stadium Will Feature College Football Bowl Game Between Pac-12 and Either SEC or Big Ten
Posted on: June 5, 2019, 10:08h.
Last updated on: June 5, 2019, 10:08h.
The Las Vegas Raiders stadium located just west of the Strip and Interstate 15 will host a college bowl game between a Pac-12 team and a school from either the SEC or Big Ten.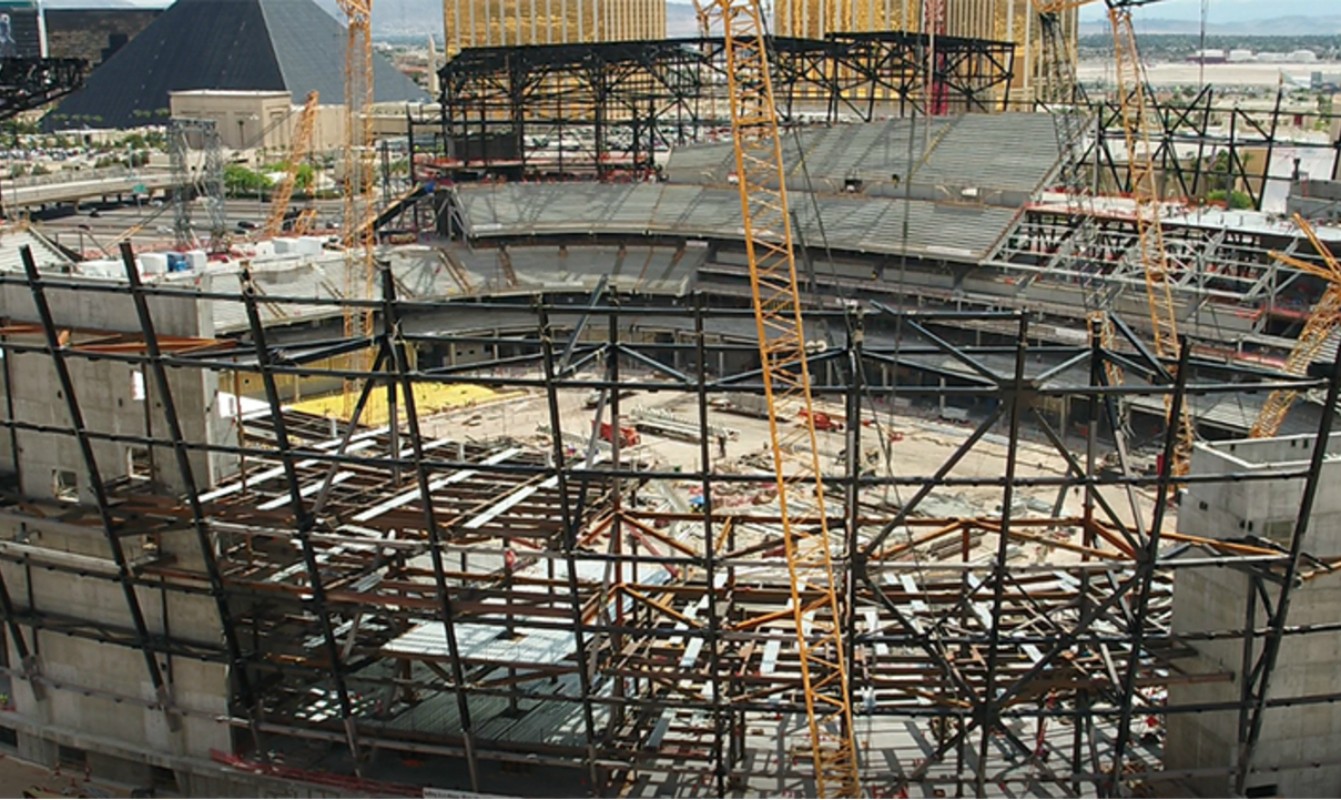 The Las Vegas Bowl has been played in Southern Nevada at Sam Boyd Stadium since 1992. But starting in 2020, the game will move to the $1.8 billion, 65,000-seat domed stadium that will be the home of the NFL Raiders franchise.
The bowl announced the news yesterday, and will pit a Pac-12 team against either the SEC or Big Ten.
This is a game-changer because we are literally changing our game," Las Vegas Bowl Executive Director John Saccenti said. "The Las Vegas Bowl will never be the same."
The game was previously contested between a Pac-12 team and school from the Mountain West Conference. The inclusion of the SEC and Big Ten – both considered Power Five conferences in college football – elevates the Las Vegas Bowl's prestige.
Sports City
Las Vegas has long been shunned by both professional and collegiate sports for major events. That was due to the city's widespread legal sports betting, which generated concerns among league officials that the games might become susceptible to rogue individuals looking to influence the outcome.
The US Supreme Court's May 2018 decision that the Professional and Amateur Sports Protection Act (PASPA) ran afoul of anti-commandeering interpretations of the Tenth Amendment liberalized the gambling activity. It also freed Las Vegas' reputation as an unworthy host city for major sporting events.
Las Vegas garnered its first major professional sports franchise with the NHL Golden Knights expansion team in 2017. The NFL Raiders will relocate from Oakland, California, in 2020.
Last month, the NCAA altered its regulations to allow national championships to be contested in states with legal sports betting. It all but had to, considering that seven states have already joined Nevada in allowing full-scale sports gambling, and numerous others are expected to join in the coming months and years.
Super Bowl
The holy grail of American professional sports is of course the Super Bowl. Las Vegas city officials are already campaigning to bring the big game to Sin City.
Though NFL Commissioner Roger Goodell remains concerned over the legal expansion of sports betting, the league is considering a Super Bowl rotation that would include just four cities. And Las Vegas is said to be in the running for inclusion.
Mike Florio of NBC Sports says an insider close to the league explained, "The anticipated reaction to the first Super Bowl in Las Vegas will be something like this, 'Why don't we have it here every year?' And while that's not practical, the Super Bowl likely will be returning to Las Vegas every four or five years."
Similar Guides On This Topic
Latest Casino Stocks:
Retrieving stocks data...
Retrieving stocks data...
Retrieving stocks data...
Retrieving stocks data...
Retrieving stocks data...