New Jersey Online Gaming Bill Demands Operators Have Prominent Brick-and-Mortar Casino Branding 
Posted on: June 7, 2016, 02:13h.
Last updated on: June 7, 2016, 03:11h.
A New Jersey online gaming measure sponsored by State Assemblyman Ralph Caputo (D-28) would require all Internet gambling operators in the Garden State to clearly display their land-based partners' branding on their websites and marketing. The bill sailed through the Assembly Tourism, Gaming and the Arts Committee late last week, with an emphatic 6-0 vote.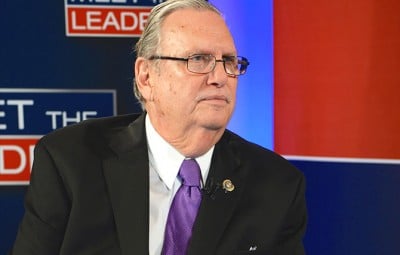 Under current regulations, online gambling operators, such as PokerStars and 888, are required to partner with existing land-based casinos as service providers, with licenses issued by the New Jersey Division of Gaming Enforcement (DGE).
Caputo hopes that his bill will help boost the casino sector in the seaside resort, which has recently shown signs of recovery, despite Atlantic City's well-publicized financial troubles.
No Love Lost for Online from Caputo
The state assemblyman is a longtime opponent of online gambling who has, in the past, railed against PokerStars in particular and fought against its inclusion in the New Jersey market. He has blamed Internet gaming for the precarious predicament of the state's land-based casino industry in recent years, although he also concedes that it has suffered from oversaturation and cannibalization from increased competition in neighboring states, most notably Pennsylvania.
"People are not going to Atlantic City because they're betting on the Internet," Caputo told the Press of Atlantic City last week. "So they've lost more patrons, more room occupancies. I think [online gambling] was really counterproductive. It was intended to help Atlantic City, and I don't think it did. Because whatever they gained they lost on the other end."
But whether Caputo realizes it or not, New Jersey's online counterparts are likely to be happy to comply, should the bill become law. The emphasis on their association with the state's regulated market will help consumers differentiate between licensed and unlicensed online gambling sites, a differentiation that Caputo himself seems to struggle to grasp (see above).
North Jersey Expansion Plan
Caputo is also one of the main sponsors of a bill to expand land-based casino gambling into North Jersey, a contentious question that will go to public referendum in November.
He believes that such an expansion will come to Atlantic City's aid, in the form of a compensation package of up to $200 million per year, a sum derived from taxes on two new casinos proposed for the north.
But Fitch Ratings warned last Thursday that as many as half of the city's remaining casinos could close as a result of Caputo's casino expansion bill. The analyst added that casino gaming in North Jersey would face a "long and uncertain future."
New Jerseyans remain very much equally divided on the issue, according to the latest polls.