Massachusetts Online Gambling Support Widens, as Bay State Looks to Become Tech Hub
Posted on: March 27, 2017, 02:00h.
Last updated on: March 27, 2017, 10:47h.
Massachusetts online gambling support is reportedly growing, as legislators in the Bay State are mulling the pros and cons of authorizing internet casinos.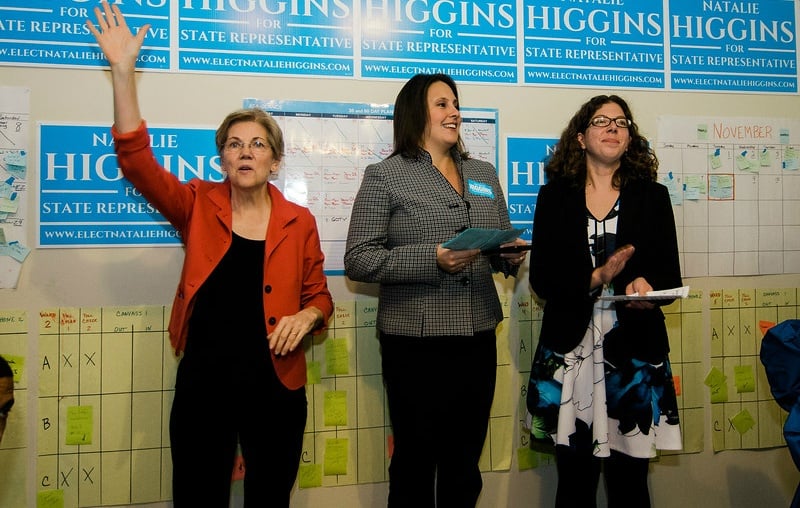 In addition to the obvious fact that the state would stand to receive additional tax revenue by allowing current land-based operators to offer games online, some Massachusetts lawmakers believe becoming the fourth state to end internet gambling prohibition could also provide an economic boost by way of new jobs.
Speaking with The Boston Globe, State Senator Jennifer Flanagan (D-Worcester and Middlesex) explained that creating a regulated online gambling market might entice software companies to come to Massachusetts.
"I think there's a lot of merit to the idea of encouraging developers to come to Massachusetts to create the next big thing," Flanagan opined. "It's constantly changing with new products. . . We're trying to stay on top of it. But it isn't easy."
DFS, Lottery, Casinos
Earlier this year, Flanagan once again introduced legislation to allow the sale of lottery tickets online. Massachusetts loves its lottery, as the games of chance generated nearly $1 billion for the state in the fiscal year 2016.
Under the Expanded Gaming Act of 2011, the law's authorization of three land-based commercial gambling venues came with the stipulation that lottery tickets be sold inside the casinos.
Once a rather conservative state when it came to gambling, Massachusetts is inching closer to moving all-in on casinos.
A year ago this month, the Bay State fully authorized daily fantasy sports (DFS). And last fall, the Massachusetts Gaming Commission began examining "all aspects of online gaming" including internet casinos and lottery ticket sales. Among the key considerations are economic development, consumer protections, taxation, legal and regulatory structures, and the benefits to the commonwealth.
Funded through the state's 2017 budget, the special sub-commission is expected to release its formal findings before August 1, 2017.
Operators Opine
The 2011 commercial gambling law called for the authorization of three commercial venues, plus a slots-only parlor. Plainridge Park, operated by Penn National Gaming, took the latter and is currently open for business.
MGM Springfield and Wynn Boston Harbor are expected to open in 2018 and 2019, respectively. A third resort license for the southeastern part of the state has yet to be granted.
Penn National, a Pennsylvania-based gaming company, is the only current Massachusetts casino company that's expressed much interest in online games. "We need to protect our businesses," Penn National executive Eric Schippers said. "We can't have offshore operators coming in and poaching."
Schippers' company supports the legalization of Massachusetts online gambling, but only for the three land-based licensees. Combined, the three entities paid the state $195 million for their gambling permits.
Wynn Resorts, however, is opposed to online gambling, as billionaire Steve Wynn says he's focused on the face-to-face customer experience. Earlier this month, reports surfaced that Wynn wouldn't oppose internet gambling in Massachusetts, but also wouldn't participate.
MGC Chairman Stephen Crosby dispelled those rumors during the commission's March 16th meeting. "He (Wynn) is going to be strongly against online gaming," Crosby revealed. "He wanted me to know that was his position."
Similar Guides On This Topic