Switzerland Legalized Online Gaming Kickoff Set for New Year's Day
Posted on: November 19, 2018, 01:40h.
Last updated on: November 19, 2018, 01:49h.
A law to regulate online gaming in Switzerland, passed by 73 percent of the country's voters back in June, is set to be implemented on January 1, 2019.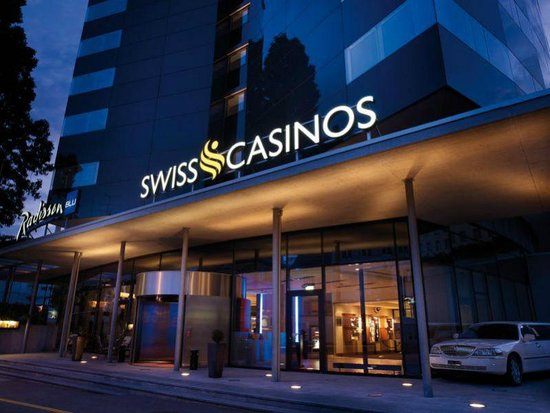 In accordance with the new law that legalizes online gaming, Switzerland's Federal Council will begin to accept operator applications during the first six months of the new year.
Only Swiss land-based casinos will be permitted to apply. Licenses are expected to be issued by July 1, and operators receiving licenses will be allowed to offer internet poker and casino table games with restrictions on betting limits.
The reform to Switzerland's gambling law has been in the works since 2015, when lawmakers first submitted the bill to the country's parliament.
Switzerland initially revoked a constitutional ban on gambling in 1993. Then in 2000, a law was passed that allowed unlimited betting stakes inside Swiss brick-and-mortar casinos.
ISP Blocking Enacted
The new law passed this year allows gaming companies to operate online within the country, while banning access to offshore betting websites for customers. Justice Minister Simonetta Sommaruga said in a news conference that after voters approved the measure, the prohibition was enacted because offshore sites do not contribute directly to the Swiss tax base or the country's problem gambler programs.
Voters prefer to continue the current policy, only allowing gambling under restrictions," Sommaruga said.
Also at stake during the vote was the matter of net neutrality. Critics of the act say that allowing internet service providers (ISPs) to block access to offshore websites "limits the freedom of information and consumption."
"It would be better to integrate foreign online casinos in the Swiss market, which generates additional tax revenues," said Nicholas Rimoldi, vice president of the Free Democratic Youth Party. "Various EU countries are successfully following this path."
Pool Parties
European countries each create their own gambling laws, of course, with no overriding dictates from the EU Commission. Each may offer online gaming yet have restrictions in place on who can operate and who can play.
As the proliferation of internet gaming continues into the digital age, some countries have begun to ease various restrictions.
Four of them — France, Spain, Italy, and Portugal — agreed last year to remove the restrictions for online poker that previously only allowed players to compete against their own countrymen. Gaming regulators inside these countries agreed to share player pools, vastly increasing the number of players, as well as the size of tournament prize pools.