NFL Forced to Defend Anti-Sports Betting Stance Following Games in London
Posted on: October 26, 2015, 06:00h.
Last updated on: October 26, 2015, 06:00h.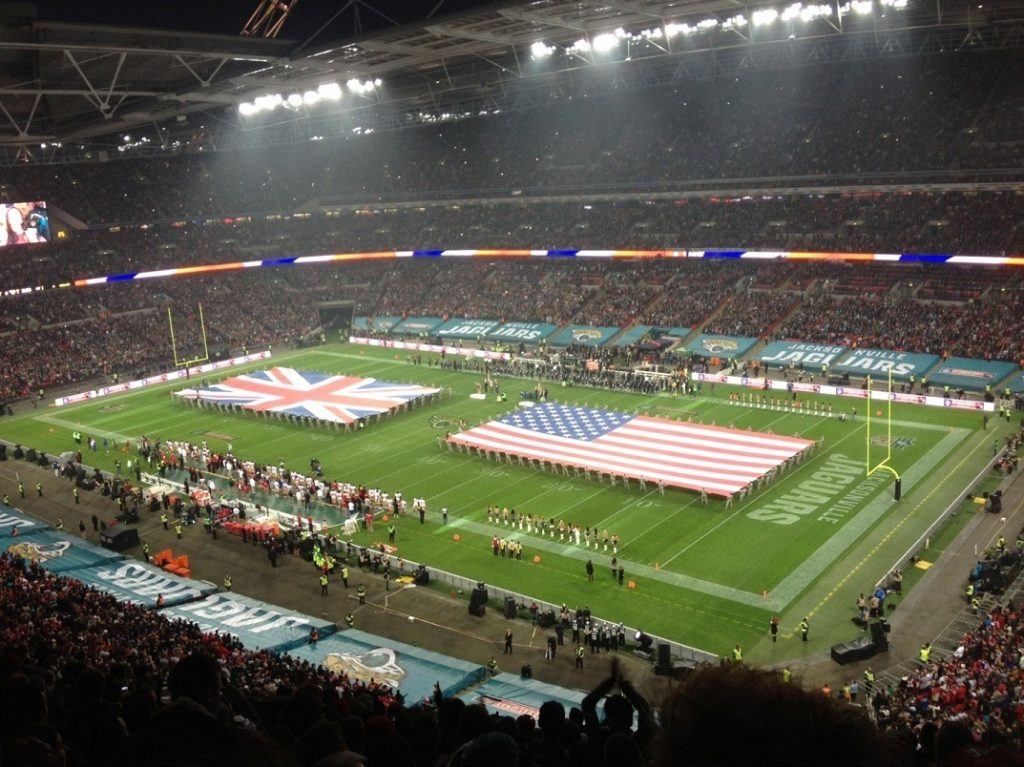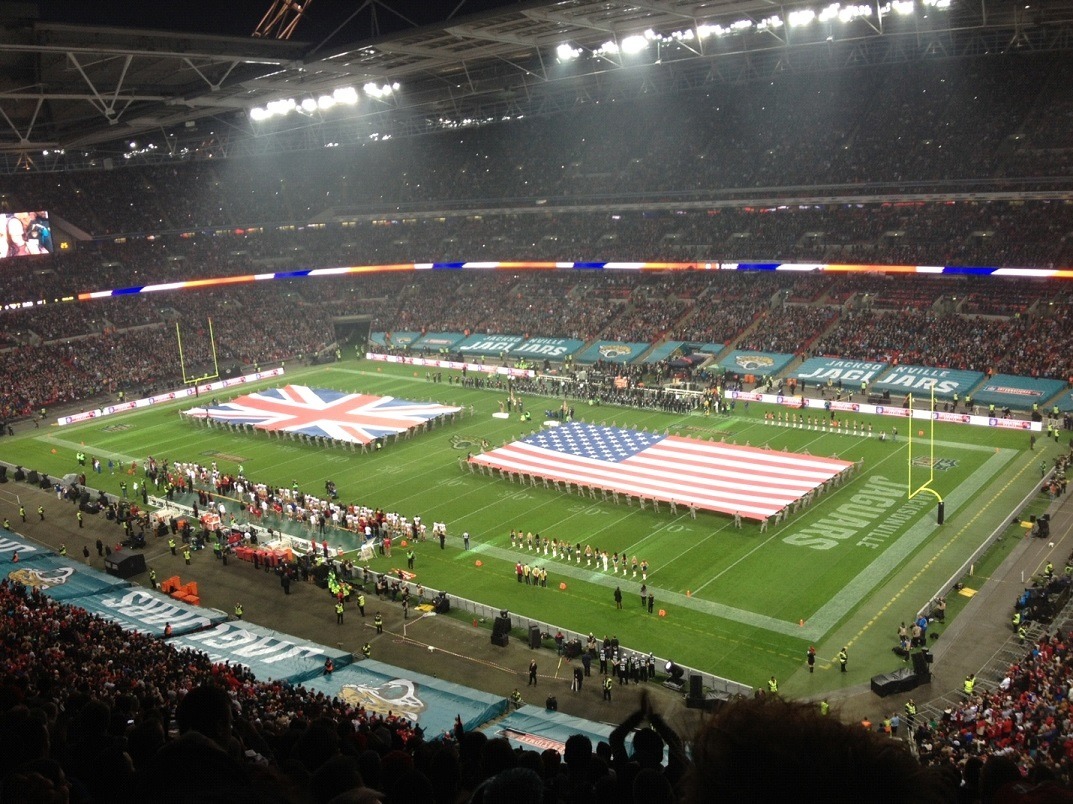 The NFL was facing accusations of hypocrisy this week over its much-publicized incursion into the UK.
On Sunday, 84,000 people turned up to London's Wembley Stadium, usually the reserve of the England soccer team, to watch the Jacksonville Jaguars face off against the Buffalo Bills, hardly prime time viewing for even the most fevered of football fans.
The league is trying to gauge the popularity of the game in the UK as it mulls the possibility of introducing a London franchise, and the sold-out stadium will come as a pleasant surprise to NFL commissioner Robert Goodel.
It suggests, somewhat surprisingly, that there is indeed a large appetite in the UK for a sport that many Brits still like to refer to mischievously as "hand-egg."
But how does this square with the NFL's trenchant anti-gambling stance?
It was a question posed by Yahoo Sports' Dan Wetzel this week, who was in town for the game and observed that in the UK betting shops are "as common as bakeries."
Hangover from the Forties and Fifties
"In London you can't go more than two city blocks without finding a wagering parlor, usually a small storefronts about the size of an old newsstand," he marveled. "There are two across the street from my hotel.
One is next to a Subway. It's so integrated into daily life that it is almost impossible to imagine that it could be against the law in the United States.
"It's fun. It's simple. It's protected. The NFL is there. NBA. College football. It's not even as daunting as dealing with a major sports book in Vegas. It's incredibly easy and welcoming," he added. "Sports wagering isn't just legal here; it is convenient and easy. The British […] long ago realized that people like to bet on sports and prohibiting it is fruitless and pointless."
The NFL's distaste for gambling is probably a hangover from the forties and fifties, when the sport was plagued by match-fixing scandals.
However, today, the league's support of daily fantasy sports has, in the eyes of many, undermined its position and has opened it up to accusations that it has abandoned its scruples in the search of profit.
"Legalized gambling is part of the culture in that country and we are comfortable conforming with [sic] the cultural norms of where we play," NFL spokesman Brian McCarthy told NBC Sports when asked about the uneasy relationship between the league the UK's liberal gambling laws.
"We Don't Dictate the Laws"
Goodel was forced to answer the very same question in a court of law when, three years ago, the major sports leagues launched legal action to prevent New Jersey from legalizing sports betting at its racetracks and casinos.
"Well, we're playing in their country, we're coming to them," he reasoned. "And we're only there for a short period of time; we're there for two or three days. It's not what we choose, it's not what we believe is in the best interests of sports, but we don't dictate the rules or the laws."
Nevada recently declared daily fantasy sports to be gambling and asserted that operators must apply for a sports betting license in order to continue operating in the state.
Meanwhile, New Jersey is unlikely to offer the sports leagues any favors in the light of their constant derailment of its plans to regulate sports betting, and will probably follow Nevada's suit.
Except that New Jersey won't be able to license DFS sports betting because the leagues have, so far, prohibited them from regulating sports betting.
The NFL's foray into London is making a mockery of its anti-sports betting stance, and increasing calls for fantasy sports to be defined as sports betting, pure and simple, are further undermining its arguments.
As time goes on the league's position may become increasingly more difficult to defend.