New York Daily Fantasy Sports Agreement Deadline Pushed Back as Governor Cuomo Delays Legalization
Posted on: July 7, 2016, 03:25h.
Last updated on: October 12, 2016, 08:42h.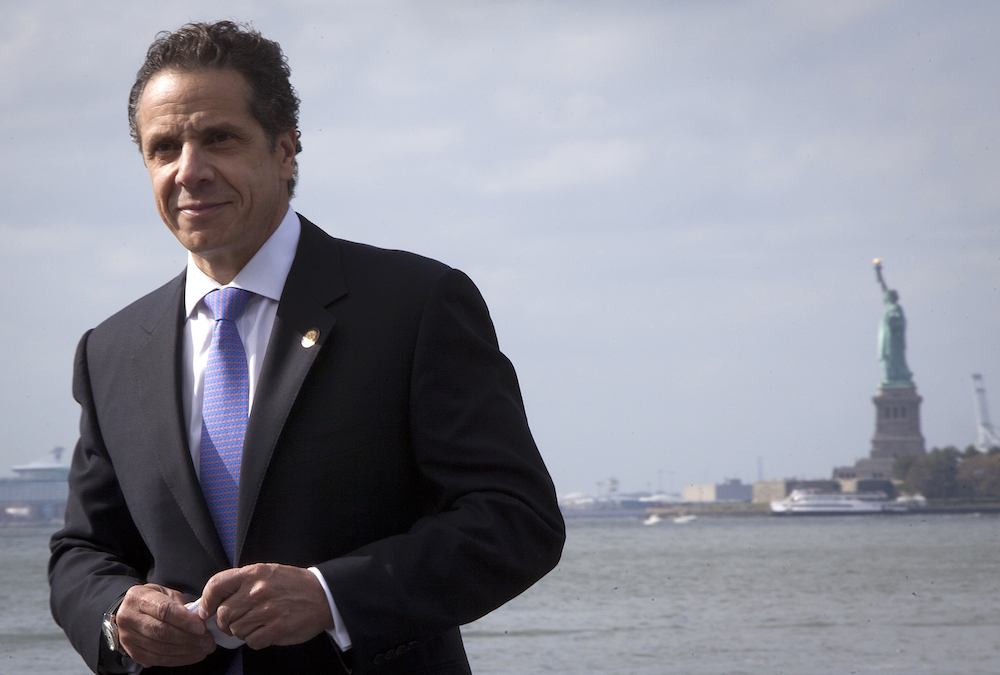 New York daily fantasy sports (DFS) has been passed by the state's legislature, but residents in the Empire State still can't legally play. That's because Governor Andrew Cuomo (D) still hasn't called for the bill to his desk, even though it was approved back on June 18.
Once Cuomo calls for the DFS bill authored by State Senator John Bonacic (R-District 42), the governor has 10 days to sign the legislation into law, veto it, or do nothing and allow the measure to go into effect without his signature.
Lawmakers that supported the bill and sports fan in the state are eagerly awaiting the governor's decision. Though July is typically a slow period for professional sports as only one of the Big Four sports leagues is playing, the NFL season is just two months away.
Cuomo's delay has significant consequences on DraftKings and FanDuel. The two market leaders reached an agreement with New York Attorney General Eric Schneiderman in March to suspend their operations.
Agreement Extended
Under the terms of the settlement, Schneiderman agreed to suspend his legal action until July 1 to give the state legislature time to consider regulating daily fantasy sports. If DFS fails to become law, Schneiderman can reengage his claims that DraftKings and FanDuel operated illegal gambling websites in New York.
Though the legislature acted on Bonacic's bill that will tax daily fantasy companies at an effective rate of 15.5 percent, Cuomo hasn't. Legally speaking, Schneiderman could now move ahead with legal action, but that likely wouldn't be the most popular move.
Instead, the lead legal authority in New York is extending the agreement with DraftKings and FanDuel. The agreement deadline is now July 30, 2016.
The ball remains in Cuomo's court.
Tennessee DFS Becomes Law
While hundreds of thousands of DFS players await Cuomo's John Hancock in New York, Tennesseans will soon be dealing in.
Signed into law by Tennessee Governor Bill Haslam (R) in April, the state's Fantasy Sports Act of 2016 officially took effect July 1.
DFS operators can now apply for licenses, though the state still hasn't said what exactly the fee will be for approved vendors. Revenues will be taxed at a rate of just six percent.
Legalizing daily fantasy games in Tennessee was once considered a long shot at best. Tennessee Attorney General Herbert Slatery issued one of the more scathing opinions on DFS last April.
"The statutory definition of 'gambling' is straightforward and unequivocal. In short, 'gambling' in Tennessee means 'risking anything of value for a profit whose return is to any degree contingent on chance,'" Slatery stated.
"While participants may use skill to select players for their teams, winning a fantasy sports contest is contingent to some degree on chance," Slatery concluded.
The legislature argued otherwise and passed an exemption first authored by State Sen. Jack Johnson (R-District 23).
"More than one million fantasy players in Tennessee now know that their right to play fantasy sports is safeguarded and that smart consumer regulations are in place to protect them," FanDuel said in a press release.
New Yorkers are hoping they are afforded the same consumer regulations before July 30.
Similar Guides On This Topic