New Jersey Senate President Stephen Sweeney Goes After Carl Icahn in New Casino Regulatory Bill
Posted on: September 20, 2016, 11:41h.
Last updated on: September 20, 2016, 12:09h.
New Jersey State Senate President Stephen Sweeney (D-District 3) has introduced new legislation that would overhaul casino licensing protocols in Atlantic City.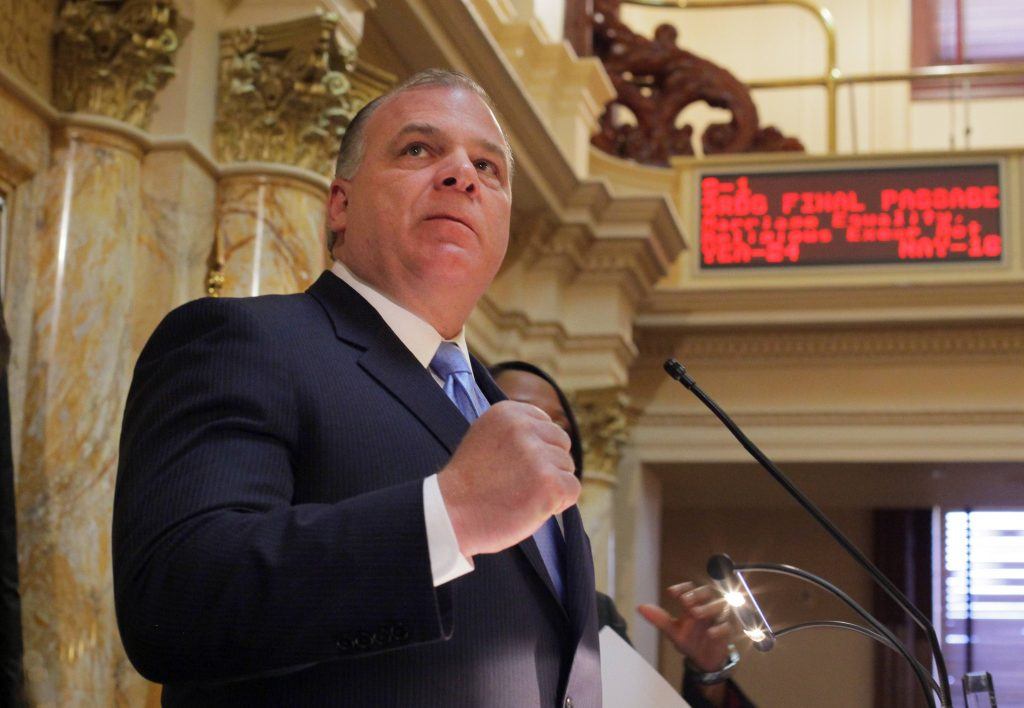 Senate Bill 2575, which was introduced concurrently with Assemblyman John Burzichelli's (D-District 3) Assembly Bill 4187 in identical text and language, would amend the current law on how license holders proceed in closing and opening casinos.
The bill seeks to disqualify casino license applicants if the person or entity behind the bid "substantially closed" a casino property in the previous five years. The definition of "substantially closed" would be defined by the state's Division of Gaming Enforcement (DGE) and give additional powers to the gaming regulatory authority.
The text of SB 2575 suggests that operators who intentionally close a casino with plans to later reopen the venue under a new name with new labor contracts would qualify as owners who "substantially closed."
The clause makes no secret about its intended target, even though it doesn't directly reference Carl Icahn or the soon-to-shutter Trump Taj Mahal. After a nasty labor dispute, the billionaire announced the casino resort would be closing on October 10.
The Taj shutdown will mark Atlantic City's fifth casino closing since 2014. Icahn says he stands to lose $100 million on the entire undertaking, but others believe he has more sinister plans.
"This bill encourages casino owners to keep their properties open and rebuild Atlantic City rather than keep their license and throw thousands of families to the curb," Sweeney said.
Ongoing Labor Disputes
Icahn has been in a heated battle with the Unite Here Local 54 labor union that works at the Trump Taj Mahal. The billionaire developer acquired the flailing property in February by purchasing Trump Entertainment Resorts.
The union, which represents bartenders, wait staff, cooks, and housekeepers, demanded the restoration of member health and pension benefits, plus higher hourly wages. A bankruptcy judge allowed Icahn to reduce certain benefits for an interim period, in order to bring the casino resort out of the red.
But the union, which represents about 1,000 of Taj's 2,800-employee workforce, eventually lost its patience and initiated several protests, all of which fell on deaf ears when Icahn wouldn't relent.
"Icahn Enterprises was willing to endure a tough situation when we thought we could emerge successful," Icahn said in a letter to employees. "We wish this story could have had a different ending. We will do everything we can to manage the closure in the best way possible."
Sweeney in Retrograde
Some in New Jersey believe Icahn is "warehousing" the casino gambling license, and will reopen the resort under a new name, and with a new labor force. Sweeney's bill would prevent him from doing just that.
And regardless of the fact that SB 2570 isn't presently on the books, the Senate president is making sure it would apply to Icahn, by including a provision that makes the legislation retroactive to January 1, 2016.
"Casino owners shouldn't be able to misuse bankruptcy laws and gaming regulations in order to warehouse a license or take money out of the pockets of casino workers and strip them of benefits simply because they refuse to come to a labor agreement with their employees," Sweeney told the Press of Atlantic City this week.