Nevada Governor Sandoval Spearheads Push to Bring More Major Sporting Events to Las Vegas
Posted on: April 19, 2018, 04:00h.
Last updated on: April 19, 2018, 04:17h.
The Las Vegas Golden Knights have defied all odds in their explosive first season and it seems even Nevada Governor Brian Sandoval has caught "Knight Fever."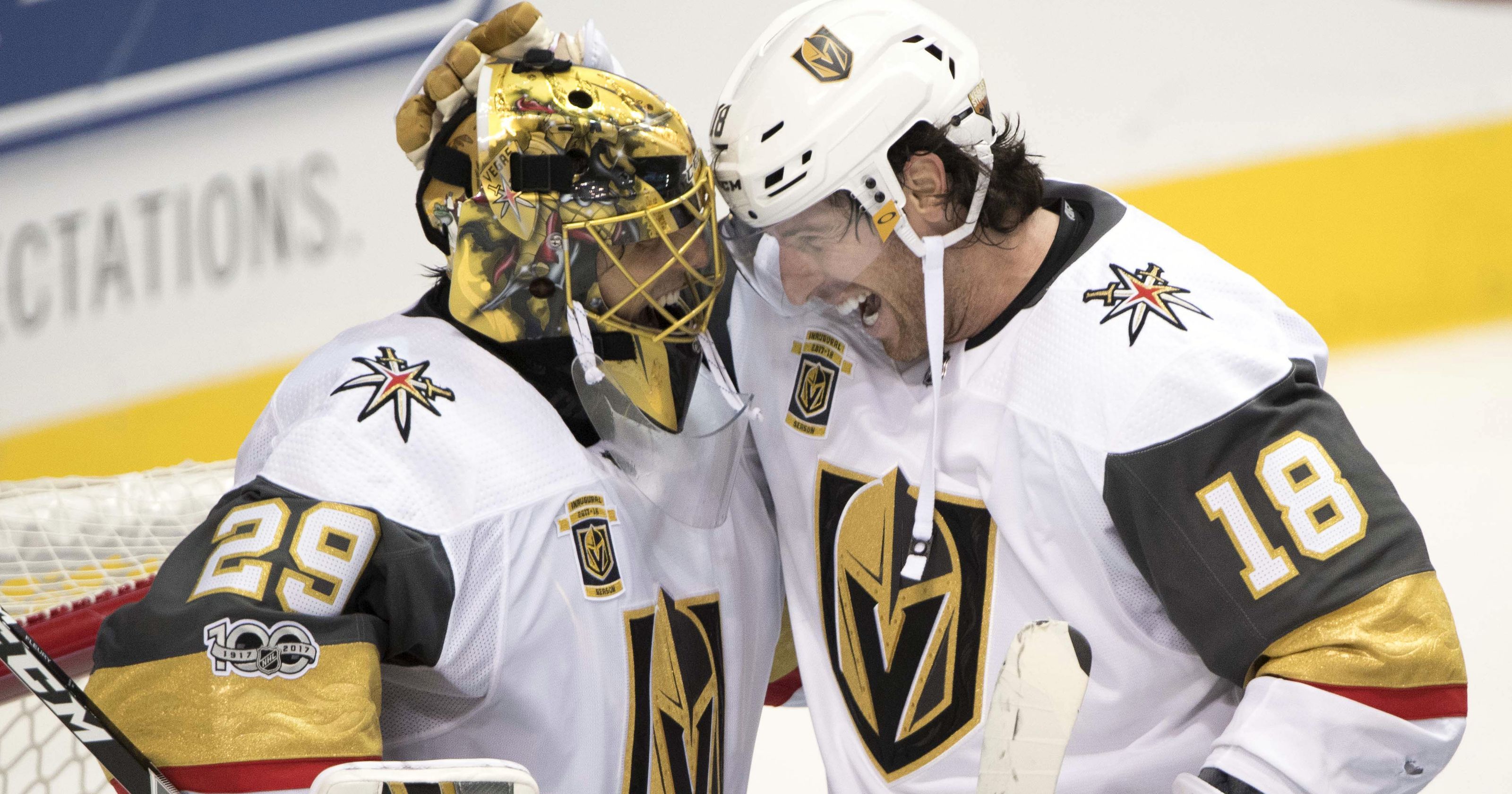 On Wednesday, Sandoval signed an executive order that established the Southern Nevada Sporting Event Committee, a body that aims to bring major sporting events like the NFL Southern Draft, the Super Bowl and maybe even a future soccer World Cup to the home of sports betting in the US.
Once afforded pariah status by major league sports who feared its on-tap sports betting would compromise the integrity of their games, Las Vegas has suddenly become the hottest sports market going.
Vegas Loves the Knights and So Do Its Sports Books
The Golden Knights are the first team in NHL history to sweep their first playoff series in their inaugural season. Now, extraordinarily, the Las Vegas sports books have them as joint favorites for the Stanley Cup, tied with the Nashville Predators at 4/1. The Knights started the season as 200/1 outsiders.
Tickets for Knights games at the T-Mobile arena are much in demand, which will encourage the Mark Davis' Oakland Raiders. Work began this year on a $1.8 billion stadium, which will become the new Raiders home in time for the 2020 NFL season.
There were many doubters when the idea of bringing NHL to the city first surfaced. Some asked whether the fact that one third of Las Vegans work at night, when NHL games are played, would dent revenue streams. Others pointed out that Nevada was not a big TV market due to the size of its population, which meant local broadcast rights would not generate enough profit.
It was even speculated that casinos would be reluctant to encourage its customers to leave the gaming tables for more than three hours to go and watch the game.
Return on Investment
But the Golden Knights have, for now, allayed those fears. Sandoval believes that Las Vegas will soon have the infrastructure to support major international sports events and wants to take it to the next level.
He also has to prove to Las Vegans that the public money plowed into the financing of the Raiders stadium will reap rewards.
I was excited to hear that Las Vegas is one of five finalists under consideration to host the NFL Draft in 2019 or 2020," he said in an official statement. "Las Vegas is home to the Golden Knights hockey franchise, a United Soccer League team, the Las Vegas Aces basketball team, a Triple-A baseball team and will soon be the home of the Raiders football franchise.
"With the new Nevada and the existence of these teams in Las Vegas, additional opportunities to attract major sporting events and associated activities to our state are arising, especially with the addition of the new stadium."
Similar Guides On This Topic