Nevada Gaming Revenue Falls to $888 Million in October, Baccarat Hit Hard
Posted on: December 1, 2015, 04:31h.
Last updated on: December 1, 2015, 04:51h.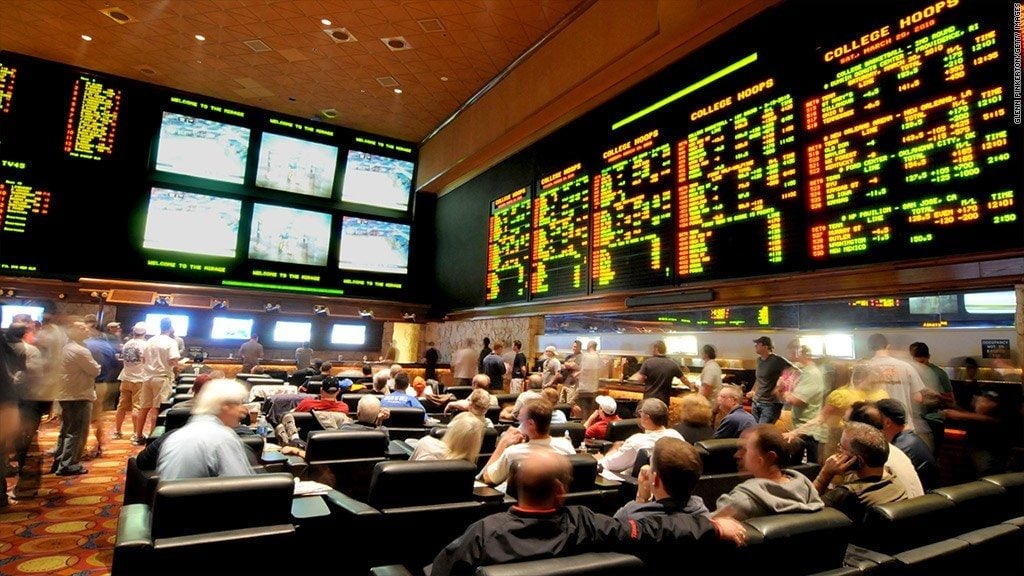 Nevada gaming revenue dropped 2.9 percent statewide in October to $887.8 million and more than five percent on the Las Vegas Strip largely due to poor numbers at the baccarat tables.
The Nevada Gaming Control Board (GCB) released the statistics on Monday to the surprise of many.
Las Vegas made $493.6 million during October, almost $27 million less than the same period in 2014.
The principal culprit for the decline was baccarat, the card game tumbling some 22 percent to $79.1 million during the month.
However, due to baccarat's tendencies in attracting high rollers and inherent volatility, gaming analysts say the market is actually rather stable.
"I just don't see any reason to be alarmed," gaming analyst Brent Pirosch told the Associated Press.
Sports Betting Rises
Contrasting with baccarat, as well as roulette which also struggled in October, a bright spot in the GCB disclosure was sports betting.
Books across the state reported a 21.8 percent increase year-over-year, casinos collecting $33.6 million in profits in October. In fact, the $504.6 million wagered by sports fans on games and events was the second highest monthly total in state history.
The sports book boost is certainly a rather unexpected development especially considering the month of October was a relatively calm period for sports.
Games one through four of the World Series between the New York Mets and Kansas City Royals were held in October, and weeks four through seven of the regular NFL season also took place.
Baseball's Fall Classic always attracts a large share of the sports viewing audience every October, but it fails in comparison to the Super Bowl or World Cup.
No NFL playoffs, World Cup matches, or Olympic games, and yet Nevada had its second-best sports betting month in history.
That's great news for bookmakers as the NFL approaches the final five weeks of its regular season and Rio prepares to host the 2016 Summer Olympics next August.
The Daily Fantasy Question
The strong sports betting statistics only highlight the robust market potential daily fantasy sports (DFS) present in Nevada. While gaming dropped in October, sports betting increased while lawmakers sent DraftKings and FanDuel packing after the GCB ruled the contests violated interactive gaming laws.
"Daily fantasy sports constitute sports pools and gambling games," Nevada Attorney General Adam Laxalt declared in October.
The elephant that's no longer in the room maintains its games are skill-based, and that DFS isn't gambling. Laxalt disagrees.
"The determination of whether an activity involves skill, chance, or some combination of the two, is relevant only when analyzing lotteries. By contrast, the determination of whether an activity constitutes a gambling game or a sports pool under Nevada law does not require analysis of the level of skill involved," the attorney general release stated.
That isn't to say, however, that Nevada is against DFS, only that it wants to regulate and require operators to first obtain licenses from the GCB. To date, neither DraftKings nor FanDuel have applied for an online gaming permit with the state.