Netflix Inks Branding Deal With Light & Wonder for 'Squid Game' Slot Title
Posted on: October 9, 2023, 10:40h.
Last updated on: October 9, 2023, 12:16h.
Netflix today unveiled its first branding deal for the U.S. gaming industry through a partnership with Light & Wonder, a leading manufacturer and distributor of slot machines.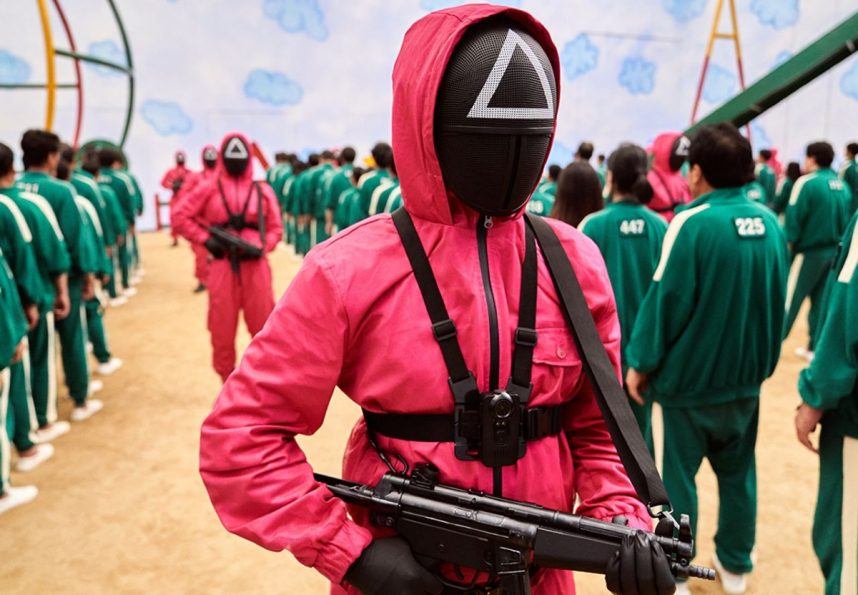 The Global Gaming Expo (G2E) officially began today at The Venetian Expo on the Las Vegas Strip. The four-day event is the marquee convention for the U.S. gaming industry. Presented by the American Gaming Association, the trade show seeks to foster innovation and drive growth "in one place to get business done."
Light & Wonder, formerly Scientific Games until its March 2022 rebranding — after selling off its lottery and sports betting businesses to focus on its casino gaming units — recently inked a deal with Netflix to leverage the streaming giant's Squid Game series title.
Squid Game is a survival drama where the show's financially distraught characters compete in children's games with deadly high stakes to win a KRW 45.6 billion (US$33.7 million) prize.
Released on the streaming platform in September 2021, Squid Game became the most-watched Netflix series of all-time. Netflix users have streamed more than 1.65 billion hours of Squid Game since its release, outpacing the online platform's other popular titles, including One Piece, Stranger Things: Season 4, Wednesday, and Dahmer — Monster: The Jeffrey Dahmer Story.
As it enters the gaming industry, Netflix's partnering with Light & Wonder marks a first for the streaming subscription service provider.
Death Not On the Line
Light & Wonder unveiled its Squid Game branded slot machine today at G2E. The company is housing its newest title in its large-screen jumbo cabinet, Horizon.
In the Squid Game slot, players will compete in slot adaptations of the series' most iconic games, such as Red Light, Green Light, Tug of War, and The Glass Tile. While the Squid Game slot is being first deployed to commercial and tribal casino floors across the U.S., Light & Wonder plans later to introduce a digital version of the slot title. The slot's gameplay features three bonus "Special Game" rounds inspired by the show.
We've seen how combining fan-favorite shows with immersive gameplay can resonate with audiences both digitally and on casino floors," said Matt Wilson, Light & Wonder's chief executive officer.
The Squid Game slots are expected to hit casino floors next year. The slot's jackpot runs up to $400,000, dependent on each casino's configuration, a Light & Wonder spokesperson said.
Fitting Partnership
Squid Game is the ultimate risk-reward competition, as the TV series characters bet their lives for a chance at newfound wealth.
The show's main protagonist, Seong Gi-hun, also known as Player 456, is a former assembly worker who works as a chauffeur. He's also a gambler down on his luck who is recruited to play the Squid Game. Another main character is Jang Deok-su, or Player 101, a ruthless gangster who joins the game to settle his massive gambling debts.
Netflix is currently developing a reality series based on Squid Game involving 456 players competing to win a $4.56 million cash prize. The show is scheduled to hit the Netflix streaming platform next month.