Gaming CEOs Bracing for Imminent, 'Mild' Recession
Posted on: October 4, 2023, 05:14h.
Last updated on: October 5, 2023, 09:56h.
Despite a record-breaking pace of gross gaming revenue (GGR) in Nevada this year, gaming industry chief executive officers are concerned that a recession could hit the US economy and do so as soon as the current quarter.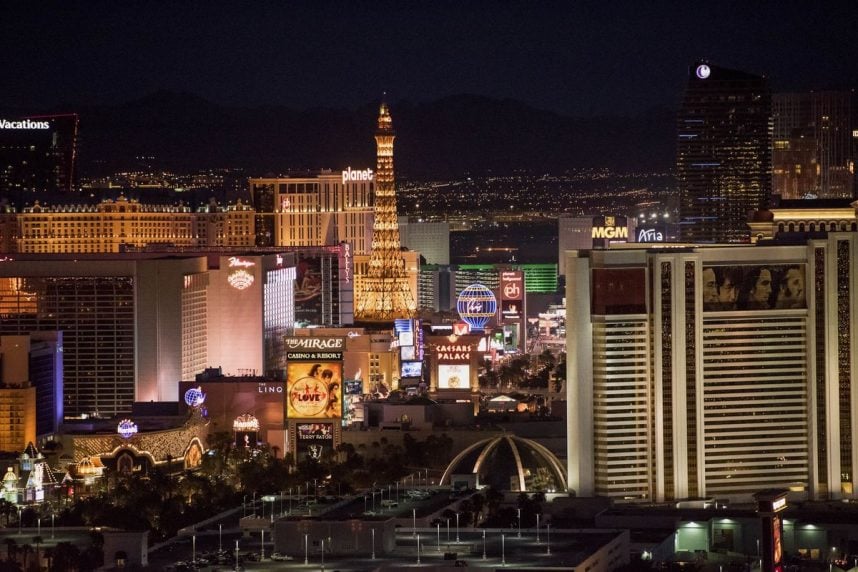 In the American Gaming Association's (AGA) newly released Gaming Industry Outlook, the Current Conditions Index read 100.6 in the third quarter, implying slight growth from April through June. However, the Future Conditions Index read 99.6 and is expected to endure a slight decline over the next six months.
The Future Conditions Index reflects gaming CEO growth expectations that remain positive, but also a baseline economic outlook that anticipates a mild recession starting in the fourth quarter," according the AGA. "While many gaming executives are positive about current conditions, views about future business conditions are more balanced."
To date, the broad view in Las Vegas has been that the US casino center isn't showing signs of recession. However, some gaming executives have noted that high inflation has compelled some customers to dial back on impulse spending while in Sin City.
Specter of Recession Has Loomed for Awhile
Historically, a recession is defined as a country's economy experiencing negative GDP growth in two consecutive quarters — a condition the US economy met last year.
That definition was called into question for political purposes, and the media and banks took the bait. Following profligate government spending that last year triggered the highest inflation in four decades, leading to the highest interest rates in 20 years, the US economy could be fragile over the near term. That implies vulnerability for the gaming industry.
The downturn will be driven by the impact of cumulative Fed rate hikes, tighter lending conditions and high inflation leading consumers and business to cut back on spending, hiring and investment," added the AGA. "Even with these expectations that consumer spending will slow, consumer survey results continue to indicate that more than one-third of adults expect to visit a casino during the next 12 months, consistent with prior quarter results."
Further highlighting recession susceptibilities are the points that as of May, more than 70% of US job gains since January 2021 aren't new jobs but rather people returning to roles held before the coronavirus pandemic. Compounding that issue while implying vulnerability for the gaming industry is that real wages have declined 5% since January 2021 owing to rampant inflation, according to the partisan House Budget Committee.
Why Recession Matters to the Gaming Industry
Even a mild recession would have the obvious impact of a decline in consumer discretionary spending, which would be a drag on gaming companies, but there's more to the story. Heavily indebted firms, which describes many casino operators, tend to suffer during economic contractions.
As noted in the AGA survey, gaming executives are bullish on balance sheet health, but their revenue growth and hiring expectations are decelerating. Add to that, macroeconomic conditions are already weighing on the industry.
"About one-quarter of gaming executives describe access to credit as tight (26%), which is slightly more than those reporting it is easy (19%). More than half of executives cited inflation or interest rate concerns as the top factor limiting operations (58%)," the AGA concluded.