NCAA President Charlie Baker Calls for Sports Betting Reforms
Posted on: November 9, 2023, 08:09h.
Last updated on: November 9, 2023, 08:23h.
NCAA President Charlie Baker recognizes that sports betting has been beneficial to college sports through heightened engagement, especially in athletics typically less watched than say football and basketball. But the boss of college sports' governing body says reforms are needed to better protect student-athletes.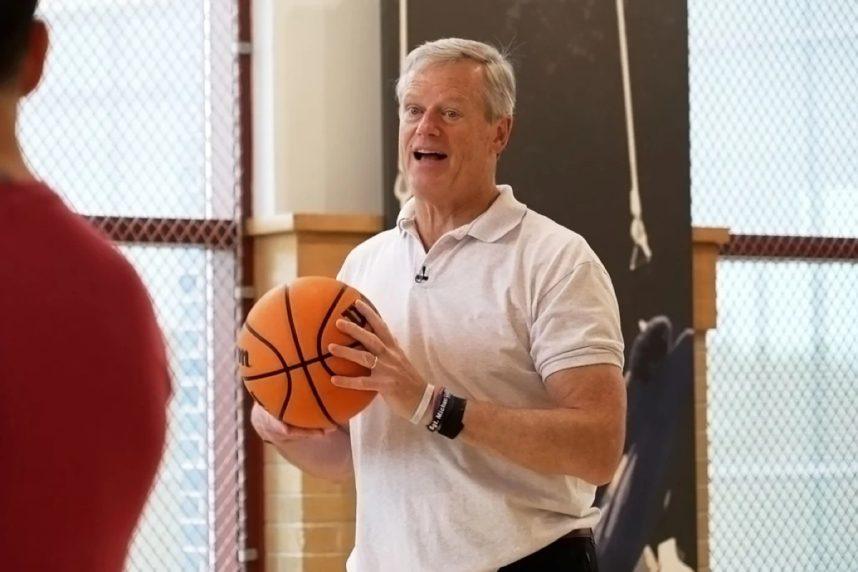 Baker served two terms as governor of Massachusetts where he signed the state's sports betting bill into law before joining the NCAA effective March 1 of this year. Baker has embraced legal sports betting in college sports unlike his predecessor, Mark Emmert, who retained his anti-sports betting position after the Supreme Court in May 2018 struck down a federal law that allowed states to dictate their own laws on such gambling.
Though Baker understands how regulated sports betting has strengthened the financial position of the NCAA and generated new revenue for athletics departments, college sports' top regulator is worried about player proposition bets. In a player prop, the bettor stakes a wager on an individual outcome like, "Will Player A miss his first two free throws?"
What I'd really appreciate is if you could just miss your first couple of free throws this week — it won't affect the outcome of the game, but it would really help me," Baker explained of a hypothetical discussion between a player and a person trying to influence a game.
"Prop betting … is one of the parts I worry about the most," Baker added in his interview with CBS News.
Not every legal sports betting state permits oddsmakers to offer college player props. In fact, most do not. At least some college player props are allowed in Indiana, Kansas, Louisiana, Maryland Michigan, Ohio, New Hampshire, Rhode Island, DC, and Wyoming.
Reforms Focused on Safeguarding Players
Baker says the NCAA is working closely with sportsbooks and state legislators on possible sports betting reforms across the nation. His focus is on ensuring that student-athletes aren't being targeted by rogue outside interests seeking to fix or throw a game.
He believes prop bets present concerning dangers to players, who could be easily approached by family, friends, or classmates looking to jeopardize the integrity of college sports for their own financial gain.
Baker says monitoring prop bets for fraud is also more difficult than over/under and moneyline bets because even a small prop wager can sometimes return a big payout. And with the college basketball season underway, and more than 5,800 Division 1 men's basketball games being played, closely monitoring player props is a herculean task.
Banned Persons List
Baker is encouraging state lawmakers and gaming regulators overseeing legal sportsbooks to consider implementing a "prohibited bettors list." The catalog would include people who have a history of harassing players or team officials.
But perhaps more damning to the public's perception of college sports integrity hangs with how the current scandal surrounding the Michigan Wolverines football program plays out.
The NCAA is currently considering a matter involving the Michigan football program allegedly stealing signs of their opponents by sending a since-resigned scout to the team's upcoming opponents' games to spy on how they call in plays. The Big Ten sent Michigan a notice of possible disciplinary action for violating the league's sportsmanship policy this week.
Michigan responded by telling Big Ten Commissioner Tony Petitti that he lacks the authority to penalize Wolverines coach Jim Harbaugh under the sportsmanship policy and cautioned the conference in its review of the allegations.
"The conference should act cautiously when setting precedent given the reality that in-person scouting, collusion among opponents, and other questionable practices may well be far more prevalent than believed," the letter read, as reported by the Associated Press.