NCAA Modernizes Penalties for Sports Betting Violations, Eases Suspensions
Posted on: June 29, 2023, 08:32h.
Last updated on: June 29, 2023, 09:59h.
The NCAA has updated its punishment grading for student-athletes who are found to violate the collegiate athletic association's rules on sports betting.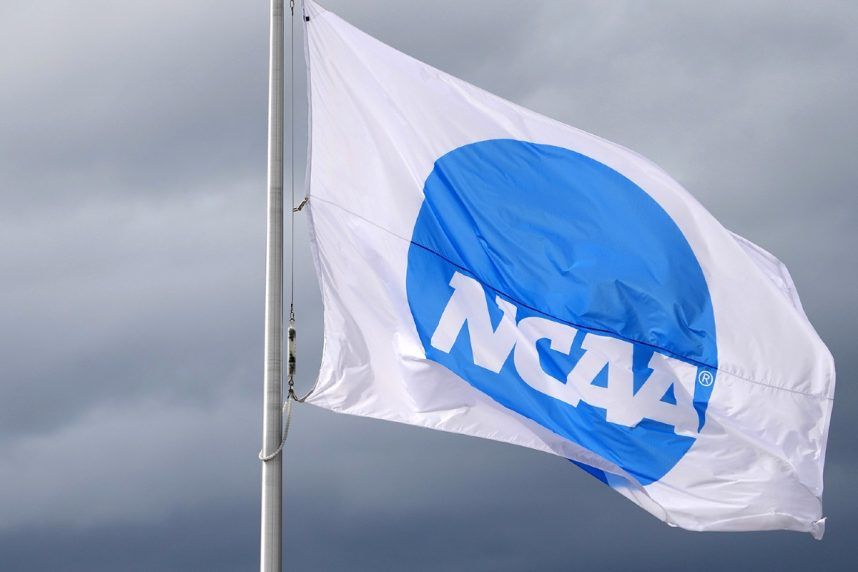 The NCAA has for years mandated that all of its student-athletes refrain from betting on any sport that the NCAA sanctions. College athletes who violated the directive in the past have faced severe punishment, including the potential loss of a full season of eligibility.
This week, however, the NCAA Division 1 Legislative Committee endorsed new criteria for how the association will go about penalizing sports betting rules violators in the future.
The association said change is needed, as sports betting continues to expand across the US. Sports betting is legal in 34 states, plus Washington, DC.
These new guidelines modernize penalties for college athletes at a time when sports wagering has been legalized in dozens of states and is easily accessible nationwide with online betting platforms," said Alex Ricker-Gilbert, athletic director at Jacksonville University and chair of the Division I Legislative Committee.
"While sports wagering by college athletes is still a concern — particularly as we remain committed to preserving the integrity of competition in college sports — consideration of mitigating factors is appropriate as staff prescribe penalties for young people who have made mistakes in this space," Ricker-Gilbert added.
Bans Eased
Under the new NCAA sports betting rules, student-athletes will continue to face a loss of a season of eligibility when it is determined that the student-athlete engaged in "activities to influence the outcomes of their own games or knowingly provided information to individuals involved in sports betting activities."
If a student-athlete bets on their own sport but not their own team, a loss of 50% of a season of eligibility is possible. For all other sports betting-related infractions, the NCAA will determine a penalty based on the amount of money involved.
For bets of $200 or less, the student-athlete will face only remedial education classes.
For bets between $201 to $500, a 10% loss of a season of eligibility is on the table. For bets ranging from $501 to $800, a loss of 20% of a season of eligibility will be considered.
For bets in excess of $800, the student-athlete could lose 30% of a season of eligibility. For cumulative wagering activities that greatly exceed $800, the NCAA said reinstatement staff will consider whether the additional loss of eligibility, including permanent ineligibility, is appropriate.
Rules and prevention classes are required for all tiers.
NCAA Sports Betting Benefits
The NCAA easing its penalties on student-athletes who violate the association's sports betting protocols comes in conjunction with the organization recently expressing its intent to better capitalize off the expanded gaming. Earlier this month, NCAA President Charlie Baker said the NCAA has "a major opportunity to get into the sports betting space."
But Baker says maintaining the integrity of its competitions is paramount. The NCAA boss explained that high sports betting participation rates among college students — an NCAA-commissioned study finding that nearly 70% of students living on a college campus have gambled on sports during the past 12 months — "puts student-athletes in a very difficult position."