College Athletes at 150 Schools Can Now Report Betting Suspicions Anonymously
Posted on: August 29, 2023, 11:36h.
Last updated on: August 29, 2023, 01:42h.
College athletes at approximately 150 colleges and universities now can anonymously report suspicions of betting involvement.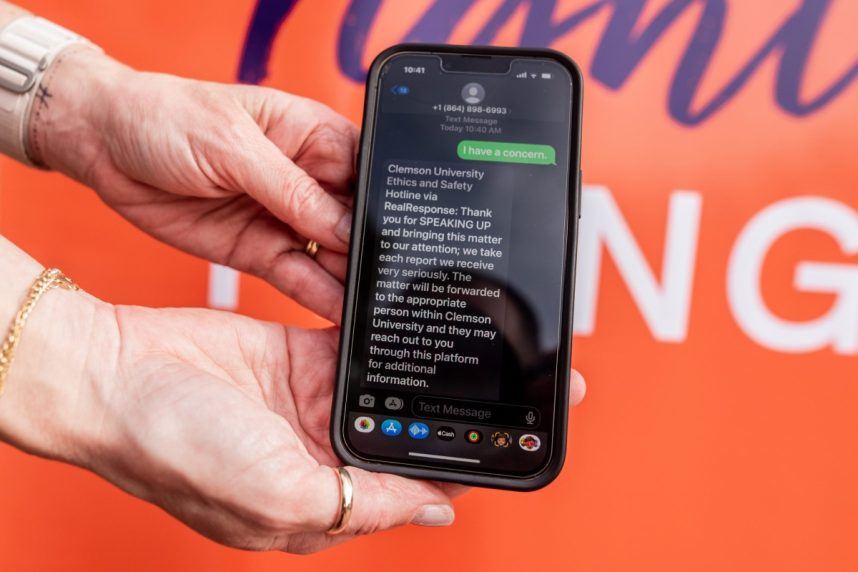 The NCAA prohibits its student-athletes from betting on any college sport sanctioned by the governing body. A new tool developed by US Integrity incorporated into the RealResponse platform, the latter being a digital platform that facilitates communications between student-athletes and athletic administrators, will allow players to anonymously report betting suspicions.
When an athlete suspects a player or team staff member is relaying confidential information such as a player's injury status to an outside influence engaged in sports betting, the student can now report the violation to US Integrity. US Integrity is a sports betting monitor that seeks to eradicate fraud and corruption from US sports.
RealResponse was founded in 2015 by former D1 basketball player David Chadwick who believed players were distant from school administrators and athletic department officials while he was in school at Rice and Valparaiso. The platform allows players to complete surveys anonymously and discuss sensitive matters with school and team officials confidentially over the internet.
Proactive Approach
Effective immediately, the 150 colleges and universities that utilize RealResponse have the ability for players to self-report betting suspicions. US Integrity reps say the proactive approach will hopefully result in detection before the information can be used by an outside influence and threaten the game's integrity.
Nothing is more important than protecting the health and wellbeing of the student-athletes who have committed their lives to competing at the highest levels, while simultaneously pursuing a higher education," said US Integrity Co-Founder and CEO Matthew Holt. "This new solution brings the capabilities and experience of U.S. Integrity and RealResponse together to do just that."
The tip reporting tool on the RealResponse platform follows the company's May 2023 introduction of the "Athlete Alert" text line. Also supported by US Integrity, the Athlete Alert — 1-843-874-8477 — allows players to send anonymous tips to US Integrity regarding the suspicion of "players, coaches, trainers, and any other individual that has witnessed or is aware of any improprieties."
The anonymity of both the text line and the new RealResponse platform reporting function, US Integrity says, allows players to "report issues without fear of retaliation."
A study commissioned by the NCAA earlier this year found that nearly seven in 10 college students have made a bet on sports over the past year.
Growing Concerns
The NCAA football season officially kicks off this weekend. And with sports betting widespread and operational in more than 30 states, game integrity is on high alert. RealResponse believes incorporating an anonymous self-reporting tool to the platform will strengthen safeguards and better allow experts to infiltrate betting schemes.
When a report comes in through RealResponse, campus administrators can assign US Integrity's collegiate response team — comprised of highly trained professionals in the wager-monitoring space — to assess, verify, and route the report to appropriate authorities within minutes," a statement from US Integrity explained.
The new reporting service is free for existing RealResponse collegiate clients. An add-on service expands the program to allow anyone, from parents to friends of players, to also report gambling-related concerns.