Pete Rose Warns Alabama Football Team About Sports Betting
Posted on: August 11, 2023, 01:06h.
Last updated on: August 11, 2023, 11:10h.
Alabama football Head Coach Nick Saban is among the greatest coaches in the history of the game. Saban, a two-time Paul Bryant Award winner and seven-time national champion, has made it a habit m to bring in distinguished speakers to address his team ahead of the regular season.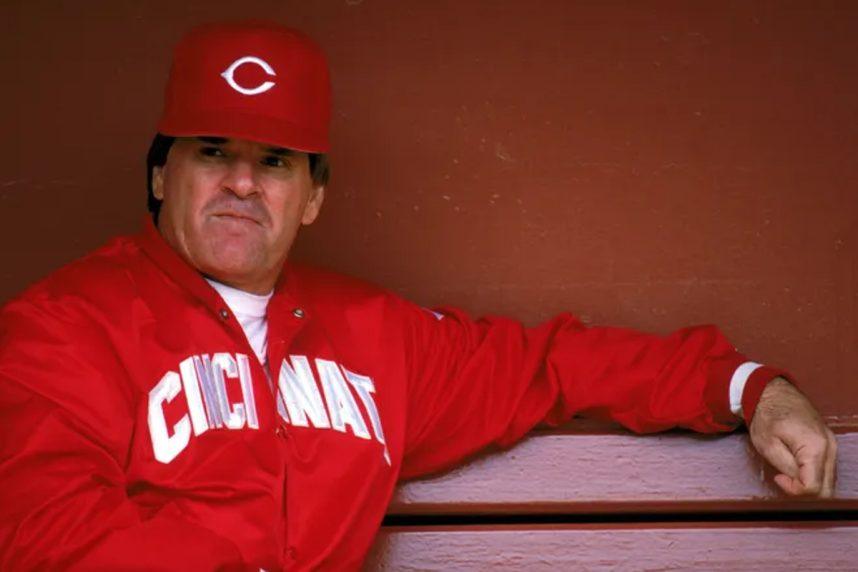 In keeping with tradition, Saban asked several friends who know a thing or two about winning to once again come to Tuscaloosa during this preseason to talk with his student-athletes. And with sports betting being a major concern ahead of this year's NCAA Division 1 football season, Saban asked Pete Rose to tell his story and talk about how his gambling forever altered his career and reputation.
Rose accepted a lifetime ban from Major League Baseball in 1989 after an investigation concluded he illegally placed bets with bookies on games he participated in with the Cincinnati Reds. At the time, single-game sports betting was illegal everywhere other than in Nevada.
Rose says he only bet on the Reds to win, never to lose. He admitted in his 2004 memoir, "My Prison Without Bars," that he bet on Reds games when he was a player and a team manager.
Despite being MLB's all-time hits leader (4,256), and holding the records for most games played (3,562), most at-bats (14,053), and most singles (3,215), Rose isn't in the Baseball Hall of Fame. Since he agreed to a lifetime ban, his name has never appeared on a Hall of Fame ballot, which is managed by the Baseball Writers' Association of America (BBWAA).
The BBWAA says it won't consider a player for Cooperstown who has been banned by MLB.
Rose Warns Players
Alabama has dominated college football since 2009. That's when the Crimson Tide won their first national championship since Gene Stallings led the program to a title in 1992.
Under Saban's leadership, Alabama has won six NCAA Division 1 college football national titles. Along with 2009, the team finished the postseason No. 1 in the Bowl Championship Series (BCS) and/or College Football Playoff rankings in 2011, 2012, 2015, 2017, and 2020.
Alabama is ranked No. 3 in the 2023 AFCA Coaches preseason poll behind No. 1 Georgia and No. 2 Michigan.
Many of Saban's players have NFL aspirations. Rose warned them all that their goals and dreams will be more easily achieved if they steer clear of sports betting, regardless of its legality.
Rose said he made a mistake, he should have never done it, and he said it was bad judgment on his part," Saban told reporters after Rose visited Tuscaloosa. "He was very transparent, but he also talked about winning and he said he never gambled on his team doing anything but winning. He believed in his players, he trusted his players, he loved his players."
Saban added that Rose provided crucial insight into how violating team or league rules can devastate one's career. The coach said his invited speakers this year are addressing the most pressing issues facing college football players in 2023, which, along with sports betting, include drugs and alcohol.
"We're trying to educate our players on relative to consequences of good and bad behavior, cause and effect because we don't want anybody to suffer negative consequences that might impact and affect their brand," the coach said.
Recent Sandals
The 2023 college football season kicks off later this month. But several programs are already making headlines for all of the wrong reasons.
Three Iowa State football players, including quarterback Hunter Dekkers, were accused earlier this month of betting on their Cyclones program last year when the team went 4-8. Aaron Blom, a kicker for the Iowa Hawkeyes, is also being probed for betting on games last year.
In June, the NCAA modernized penalties for student-athletes who violate the body's rules on sports betting. While players remain prohibited from betting on the sport in which they participate, the NCAA eased penalties for student-athletes who bet on other college sports in which they're not involved.