NBA Veteran Guard Jamal Crawford Adds Name to Athletes Mixed Up in Gambling Scandals
Posted on: August 24, 2016, 03:00h.
Last updated on: August 24, 2016, 12:36h.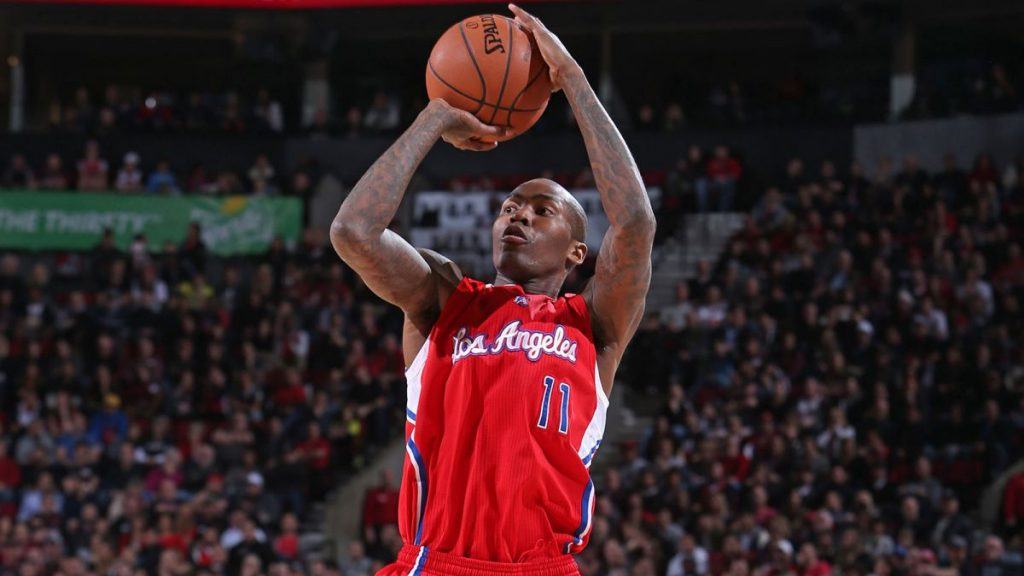 NBA veteran Jamal Crawford is opening up about a substantial debt he endured stemming from illegal gambling following his rookie season. In a new biographical piece published in ESPN's The Undefeated, the 16-year vet says he lost about $100,000 in a two-day span playing craps at Michael Jordan's restaurant in Chicago.
It was summertime, and after Crawford and some fellow NBA athletes played a pickup game, they went to dine at Jordan's establishment. Once the restaurant closed for the night, an illegal gambling operation unfolded with the millionaire stars wagering substantial money.
The only problem was that Crawford wasn't a millionaire.
"They would be like, 'OK, you bet two grand on this one, OK lost," Crawford detailed. "Then they'd say, 'Now we will bet three on this one.' Oops, lost. Now you down 15 (grand). So it wasn't like cash was coming out, it was like air money. But it was money I was going to have to pay somehow eventually."
Crawford goes on to explain that he made good on the 100 grand, but only after his life was threatened. Crawford's agent explained in the article that he received a call saying Crawford's life was on the line if he didn't pay up.
Jordan himself was a rabid gambler, and conspiracies remain that his first retirement from the NBA was actually an imposed ban from the game.
Murky Mickelson
Crawford said the experience quickly turned him off to gambling. Since those 48 hours in 2000, the Los Angeles Clippers guard says he's yet to shoot dice or gamble outside of a casino again.
Not all athletes learn their lessons so easily.
Perhaps no superstar athlete today is more notorious for gambling than pro golfer Phil Mickelson. It's widely known that the 51-time PGA Tour winner likes to add some extra stakes to his practice and competitive rounds with fellow golfers.
In June, Gregory Silveira was sentenced to 12 months in US prison for wiring $2.75 million of a client's money to an offshore gambling sportsbook. Silveira, a known gambler with ties to illegal gambling networks, labeled the transaction with the initials "PM."
Mickelson denied any wrongdoing and wasn't charged. "I'm disappointed to have been a part of that whole thing, but after a thorough investigation, I'm pleased that it's behind me," Mickelson said in June.
Grave Consequences
Most casual gamblers know that casinos present plenty of chances for reward, but at the cost of a great deal of risk. For athletes, the consequences aren't merely financial.
Mickelson is sports' most notable gambler today, but baseball's Pete Rose will go down as the most significant in history.
Rose admitted a decade ago that he bet on games he was managing, but never bet against his team. Still, Major League Baseball banned the game's all-time hit leader for life and he remains out of the Hall of Fame to this day.
Rose has unsuccessfully petitioned the league for reinstatement.
Japan's Kento Momota knows how Rose feels. Badminton's second-ranked player in the world, Momota was expelled from the 2016 Rio Summer Olympics after he and a teammate visited an illegal casino in Tokyo.
The Nippon Badminton Association levied an indefinite suspension on Momota that forced him to miss the Olympics.