Japanese Badminton Player Likely Banned from Rio Summer Olympics for Gambling
Posted on: April 9, 2016, 10:00h.
Last updated on: April 8, 2016, 10:37h.
Japanese badminton is serious business in the Asian country. Though not as popular as baseball, Sumo wrestling, and football, badminton is widely played in parks and rec centers throughout Japan.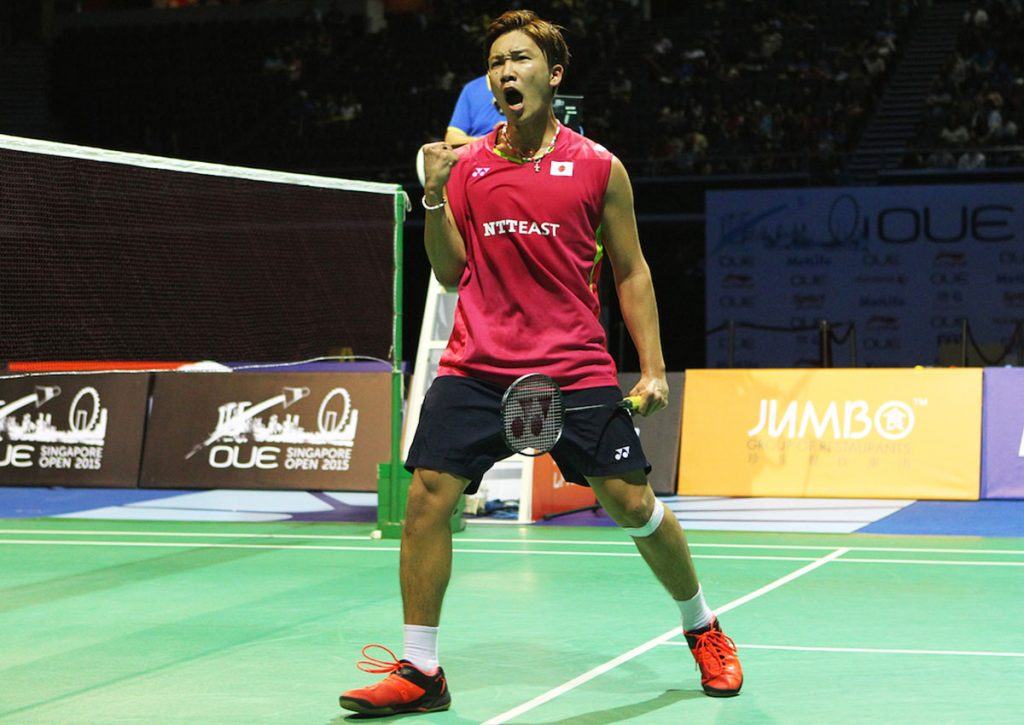 Competition in badminton among Eurasian nations is intense, with China as fierce as they come. With the Rio 2016 Summer Olympics less than four months away, Japanese badminton enthusiasts were eagerly anticipating watching their prodigy Kento Momota, the world's second-ranked player, compete against the game's best among the Asian sports stratosphere.
But now it appears unlikely Momota will be making the trip to Brazil at all, after it came to light that he and a teammate repeatedly visited an illegal casino in Tokyo.
Speaking at a news conference on Friday, Momota and teammate Kenichi Tago admitted to visiting illegal gambling venues in their country. Tago pleaded his case that he is to blame. The game's 63rd-ranked player says he became addicted to gaming while at international tournaments where gambling is legal.
"It's all my responsibility to have put Momota in this situation. I'll take any punishment I'm given. I'd accept that I will no longer be able to play badminton . . . I would like Momota to be given one more chance."
Japan Pans Casinos
Gambling in Japan has long been banned, but a movement to overhaul the law gained momentum after the International Olympic Committee awarded Tokyo the 2020 Summer Olympics back in 2013.
Paired with the country's economic status that is largely thought to be on the brink of a recession, lawmakers in Japan motioned to legalize land-based casinos to ready the country in time to profit off sports betting during the Summer Games. But the momentum fizzled, and in January, the ruling Liberal Democratic Party (LDP) voted against introducing a bill to legalize casinos.
Declining VIP play in Macau and the rise in middle class wages in China has made Japan a desirable tourist destination, but it's a region that will remain free of casinos for the time being.
With such strict laws and more than 127 million residents in the 10th most populous country in the world, it's no surprise that numerous incidences of gambling violations occur each year. Just last month, Japanese baseball pitcher Kyosuke Takagi was banned from the sport for 12 months and fined $45,000 after he admitted to gambling on games.
And the two badminton stars could face even steeper penalties.
Tago reportedly visited illegal casinos in Japan some 60 times over the last two years and lost roughly 10 million yen (US$91,800). Momota allegedly accompanied Tago six times, though it's unclear how much money he spent.
"Considering we've had so much impact in badminton and sports circles, as well as in society, we will have to give them harsh punishments," an official with Momota's club said.
Momota has won about $250,000 playing badminton in his career. A final decision on whether to permit Momota into the Summer Olympics is expected in the coming days.
American Sports and Gambling Take Different View
In stark contrast to Japan's zeitgeist, the only area where America thinks gambling is where the line should be drawn for sports stars is when it comes to sports betting within their own leagues. Pete Rose has been banned from entering baseball's Hall of Fame for betting on his games.
But when it comes to just gambling per se, if the US punished sports stars merely for entering casinos, which no one considers a crime in and of itself, it could be argued that half of all team bases would disappear.
In general, virtually no crime seems to be enough stateside to ban a player from the field for life. The NFL is almost infamously lax, with a former dog fighter who tortured and murdered hundreds of canines now back after serving a brief sentence, not to mention a virtual epidemic of domestic violence situations that have received little more than a slap on the hand for most players.
And in other American sports leagues, the NBA reinstated a player who once went into the stands and punched a fan, while MLB has numerous stars playing who have been condemned for using steroids.