Maryland Gaming Revenue Drops 25 Percent in October, Six Casinos Win $159.8M
Posted on: November 7, 2023, 07:51h.
Last updated on: November 7, 2023, 06:48h.
Maryland casinos generated gross gaming revenue (GGR) of $159.8 million last month, a nearly 25% drop from October 2022.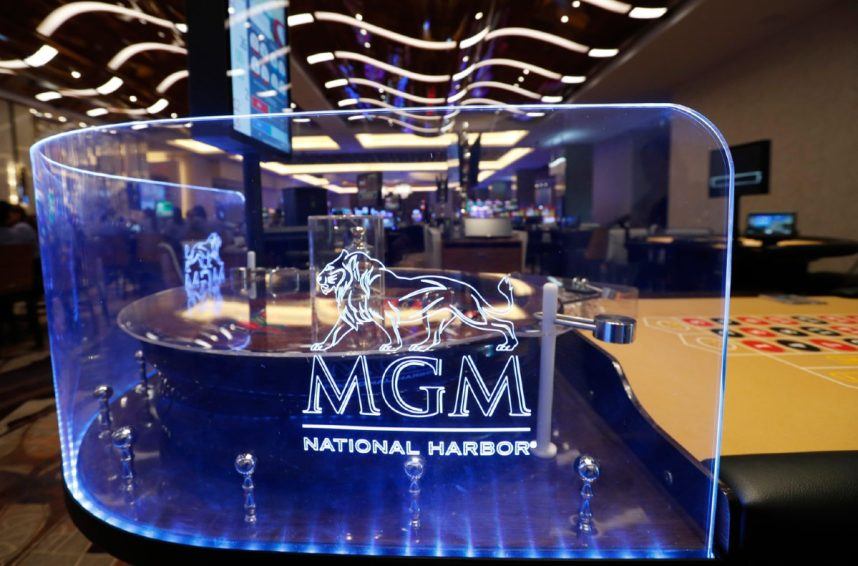 Last October was a record month for the state gaming industry, as the six commercial casinos won nearly $213 million on unusually high volume. October 2022 remains the best month on record in terms of monthly gaming revenue.
The industry came back to reality last month. It wasn't entirely unexpected, as October 2023 had only eight weekend days compared to 10 Saturdays and Sundays in October 2022.
The state's tax share naturally decreased on the reduced GGR. Contributions to the Education Trust Fund totaled about $48.5 million, a year-over-year decrease of $9.8 million. About $18.7 million in casino contributions went to the horsemen and small, minority-, and women-owned businesses.
October represented a 3% increase from September when the casinos won $155.1 million. September has 30 days compared to 31 in October.
MGM Leads Losses
MGM National Harbor outside DC remained the top casino in terms of gaming revenue, with approximately $67.3 million. But that represented a 41.5% plunge, or $47.7 million, from October 2022, when the integrated resort won an all-time high of $115 million. MGM National Harbor offers 2,301 slot machines and 207 table games.
Live! Casino & Hotel Maryland was second at $57.8 million, down about 3%, or $1.8 million, from a year ago. The property boasts 3,890 slots and 179 tables.
Caesars Entertainment's Horseshoe Casino Baltimore continued its struggles, as the city casino won just $14.9 million. Horseshoe's October win represented a 15% year-over-year decline. Caesars continues to invest in the area surrounding its Horseshoe to create a safer, more appealing tourism district. So far, the big bet hasn't delivered returns on its casino floor.
Maryland's three resort-style casinos, Ocean Downs in Berlin, Hollywood Casino Perryville, and Rocky Gap, combined to win about $19.8 million.
The October gaming report includes revenue from only retail slot machines and table games. The Maryland State Lottery & Gaming Control Agency reports sports betting revenue separately.
Sports wagering numbers will be reported later this week. Maryland is home to both online and in-person sports betting. Oddsmakers are averaging about $20 million a month in gross income.
Gaming Cooldown
Maryland's 2024 fiscal year began on July 1, and through four months, the casinos have seen a cooling in play and subsequent win. State gaming revenue from July through October totaled $650.6 million. That's a 10% drop from fiscal year 2023, when the casinos won over $723 million during the four-month period.
Economic pressures, primarily inflation and reduced consumer purchasing power are likely to blame, as many Americans are tightening their belts and reducing entertainment and leisure spending. The nation's unemployment rate has climbed from 3.5% in July to 3.9% last month.
The US Labor Department's Consumer Price Index (CPI) rose 0.6% in August and 0.4% in September. The CPI measures the average change over time in the prices consumers pay for basic goods and services. The index is up 3.7% from a year ago.