Macau Mass Market Gaming Accounted for More Than Half of Casino Revenue in Q1
Posted on: April 16, 2020, 09:21h.
Last updated on: April 16, 2020, 10:40h.
The mass market accounted for more than half of casino revenue in Macau's first quarter, as VIP baccarat play plummeted over 60 percent January through March.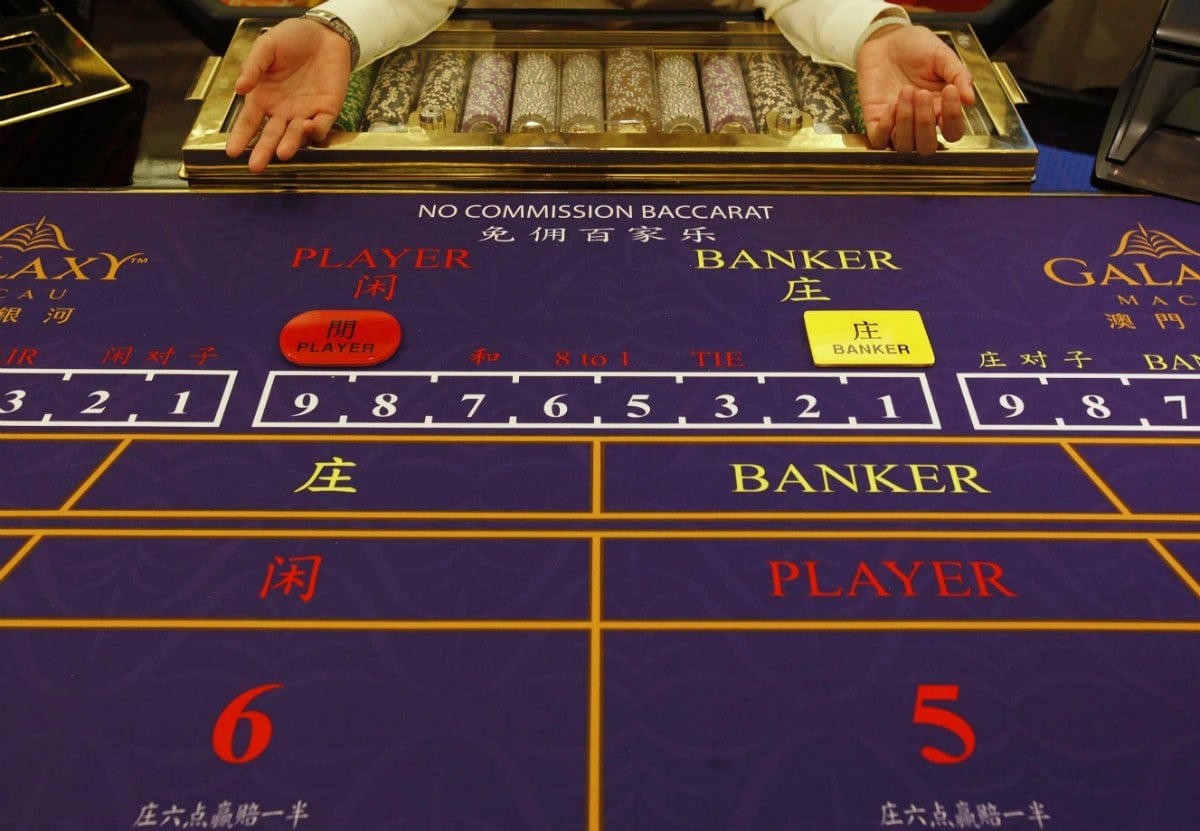 Statistics released this week from the enclave's Gaming Inspection and Coordination Bureau reveal that mass market players – aka the general public – accounted for 51.42 percent of total gross gaming revenue (GGR).
The general public lost MOP15.67 billion ($1.96 billion) during the three-month span. VIP play represented the remaining 48.58 percent of casino win – $1.86 billion.
During the first quarter in 2019, high rollers were responsible for slightly more of Macau's overall gaming at 48.86 percent.
Baccarat, and Everything Else
Macau is the world's richest gaming market – GGR totaling $36.45 billion last year. By comparison, Nevada is the second-largest casino jurisdiction, total gaming win coming in at a little more than $12 billion in 2019.
But unlike in US casinos, where slot machines account for the vast majority of revenue, in Macau it's baccarat. The card game, both VIP and mass market, delivered $3.38 billion of the enclave's $3.82 billion in Q1 – or 88.5 percent. Casinos won just $190 million from slot machines.
Blackjack, roulette, and craps, three popular table games in the US, are barely played in the Chinese Special Administrative Region.
While many Americans are intimidated by baccarat, it's actually quite simple. Gamblers can place their bet on the player's hand, the banker's hand, or a tie.
Determining the outcome is based on strict rules that the dealer quickly computes.
Face cards and tens count as zero, aces are worth one, and all other cards are worth their face value.
Each hand is added up, but only the last digit matters. Example: 13 counts as 3 and 18 counts as 8.
The hand that comes closest to a total of 9 wins the round.
SJM Holdings operates the most casinos with 22. Galaxy Entertainment has six, Las Vegas Sands five, Melco Resorts four, and MGM Resorts and Wynn Resorts two each.
Looking Ahead
Macau remains at a standstill from the COVID-19 pandemic. Casinos won just $659 million last month, a nearly 80 percent decline from March 2019.
The enclave remains closed to people originating from anywhere other than mainland China, Taiwan, and Hong Kong. And even those who can access Macau must present a medical certificate showing they've tested negative for the coronavirus within the past seven days.
Industry analysts believe ongoing casino revenue in the quarters ahead will largely rely on a few number of VIPs who have access to the high roller rooms.
Morgan Stanley forecast this week that Galaxy and Sands are best positioned to weather the coronavirus storm. That's due to the two companies' ability to generate real estate rental income. As for gambling, VIP play is expected to recover quicker than mass, which is further good news for Galaxy, as it and Wynn remain focused on the high roller.