Las Vegas Sands Management Confidence Draws Analyst Praise
Posted on: April 23, 2020, 12:31h.
Last updated on: April 23, 2020, 01:27h.
Las Vegas Sands (NYSE:LVS) reported first-quarter results Wednesday afternoon, and while the numbers were unattractive, they weren't as ugly as Wall Street expected. Moreover, confident tones sounded by executives are resonating with analysts.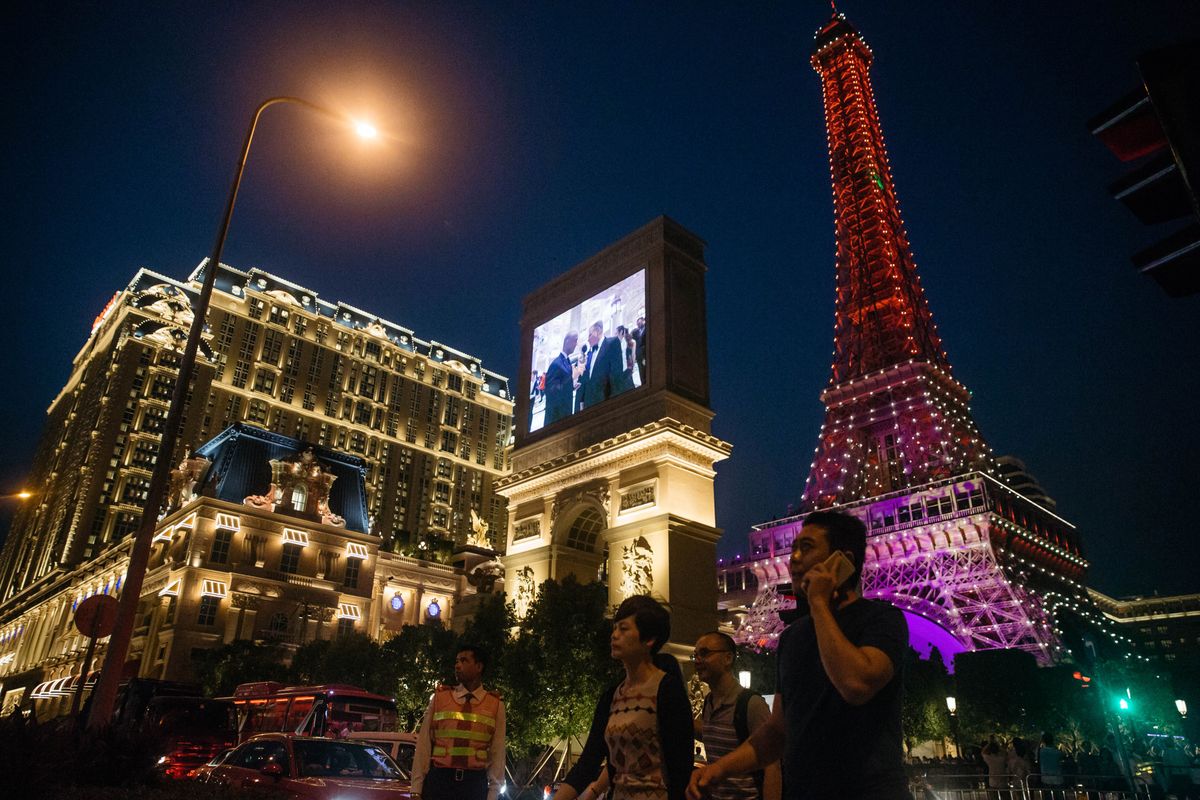 Shares of the Venetian operator are higher by 11 percent in late trading Thursday. That's after management said on yesterday's conference call that there are signs of pent-up demand in Macau and Singapore – the company's two most vital markets – and cited the desire of Asian gamblers to get back to pre-coronavirus spending and tourism habits, which could help LVS operations in the region quickly rebound as travel bans are lifted.
We have always considered LVS one of the most defensible names in gaming, and management's commentary further supports our assertion," said Stifel analyst Steven Wieczynski in a report obtained by Casino.org.
On the conference call, Sands executives pointed out that Asia previously dealt with situations similar to the COVID-19 pandemic, including the severe acute respiratory syndrome (SARS) and Middle East respiratory syndrome (MERS) outbreaks earlier this century. While those scenarios lead to near-term dips in gaming revenue, demand typically bounces back.
History Matters
Analysts believe Asia's past bouts with pandemics are relevant today for investors considering positions in LVS stock.
"Management highlighted evidence of significant pent-up demand in both Macau and Singapore, a phenomenon that should help ease investors' concerns over any protracted demand degradation on the other side of the COVID crisis," said Wieczynski. "Furthermore, management noted Asians in general tend to be less affected by the social/lifestyle changes required on the other side of widespread virus outbreaks, as they have lived through these types of events before."
LVS executives said it's possible that the region of mainland China closest to Macau could lift some travel restrictions to the gaming center as soon as next month. That could have a domino effect, as other provinces gradually follow along.
"Overall, we view LVS as a way to play what should be improving GGR trends in Macau, a gaming/travel dependent market that experienced the COVID-19 downturn first and should experience a bounce/recovery earlier, at least in relation to potential recoveries in U.S. regional gaming, Las Vegas Strip, and US business travel lodging markets," said JPMorgan analyst Joseph Greff in a note to clients today.
Burly Cash Position
In its investor presentation, LVS noted it has $6.55 billion worth of liquidity, meaning it can survive 18 months in a zero-revenue setting while forging ahead with billions of dollars of planned property enhancements in Macau and Singapore.
"We think it is safe to say there is no other company in gaming today presenting a level of financial security and flexibility on par with LVS," said Wieczynski.
The Stifel analyst has a "buy" rating and $65 price target on LVS stock, while JPMorgan's Greff rates it "overweight" with a $52 forecast.
Similar Guides On This Topic