Las Vegas Sands Q1 Earnings Ugly But Not Scary, As Adelson Confirms M&A Interest
Posted on: April 22, 2020, 03:20h.
Last updated on: April 22, 2020, 04:13h.
Las Vegas Sands (NYSE:LVS) surged more than eight percent in Wednesday's after-hours session after the company posted break even first-quarter results on the basis of generally accepted accounting principles (GAAP). It notched revenue of $1.78 billion, both of which were significantly better than Wall Street expected.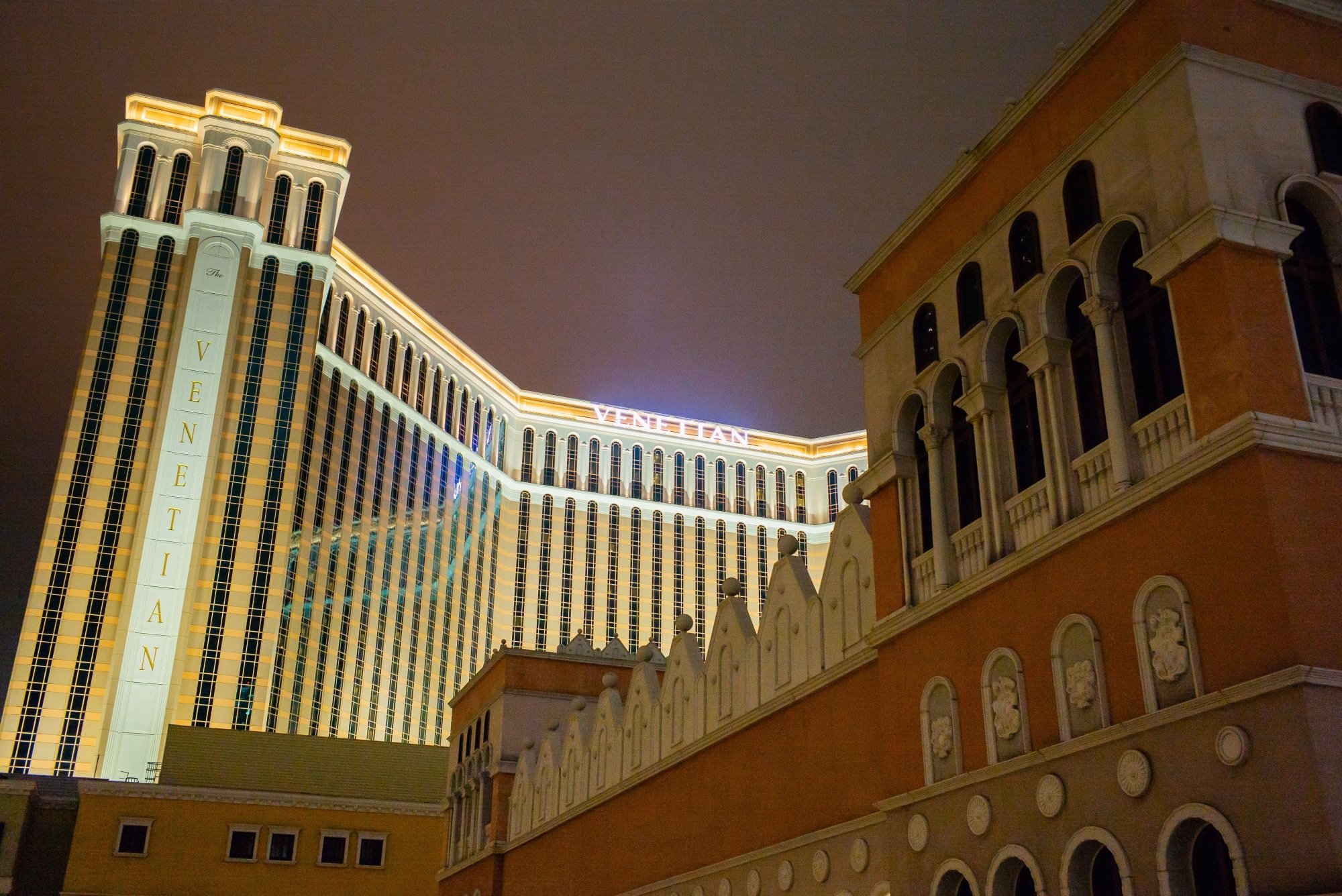 Analysts forecast a GAAP loss of 10 cents a share on turnover of $1.66 billion. On a non-GAAP basis, the largest US casino operator by market capitalization lost three cents a share, well ahead of the 12-cent loss Wall Street was bracing for.
The operator of five Macau integrated resorts is the first major domestic gaming company to deliver results for the January through March time frame. That's a period in which operators grappled with a 15-day closure in the Asian gaming hub and then a shutdown – one that's ongoing – of all US gaming properties.
The impact of the Covid-19 pandemic on our business has been unprecedented, and I have never seen anything like it in my over seventy years in business," said LVS Chairman and CEO Sheldon Adelson in a statement.
In response to a question from an analyst on the company's conference call, Adelson confirmed that LVS is interested in mergers and acquisitions, and that if such a move occurs, it wouldn't be at the expense of enhancing existing venues or developing new ones. The chairman noted that prior to the coronavirus outbreak, LVS's market value exceeded that of all US-based rivals combined, and that if the company goes shopping, it could be for a competitor or individual properties.
Asia Outlook
Sands China Limited (SCL), the company's Macau arm, had first-quarter revenue of $814 million, or almost half LVS's overall total. Like rival concessionaires, LVS's properties on the peninsula were shuttered from Feb. 5 through Feb. 19, as the Special Administrative Region's (SAR) lawmakers attempted to stem the spread of the coronavirus. In an investor presentation, LVS noted Sands Cotai Central remained closed beyond Feb. 19, and the company didn't say exactly when that venue reopened.
On the conference call, LVS President Rob Goldstein was both cautious and optimistic regarding Macau's post-virus rebound prospects. He pointed out that relaxation of current travel restrictions that are hindering gamblers from entering Macau won't come at the "flick of a switch."
Goldstein said that some loosening of travel controls could take place over the next couple of months and that if the liberalization starts with the important Guangdong Province, other regions could follow suit. Guangdong is the province closest to Macau, and a serves as a major thoroughfare to bring tourists to the gaming center from the mainland.
Marina Bay Sands in Singapore – LVS's second-larg est market after Macau – wasn't closed in the first quarter, but it did shut down on April 7 and is expected to remain that way until June 1. LVS noted the closure period "could be extended in the future."
On the call, LVS executives said there's evidence of pent-up demand by gamblers eager to return to the famed Singapore integrated resort.
Balance Sheet Matters
As of March 31, LVS had $2.63 billion in cash on hand and access to $3.93 billion in revolver cash. The company said, based on those figures, it has the liquidity to survive 18 months in a zero-revenue environment while moving ahead with property enhancements in Macau and Singapore.
LVS's recently suspended dividend was also a popular topic on the call, with Adelson reminding analysts he and his family are the biggest owners of the operator's equity, and that they, too, would like to see cash from the payout "in our savings accounts."
Adelson reiterated the view that the dividend will be reinstated as soon as possible. But he didn't offer any timeline for when that will happen.
Similar Guides On This Topic