CG Technology Fined $22.5 Million for Illegal Gambling and Money Laundering Charges
Posted on: October 3, 2016, 11:30h.
Last updated on: October 12, 2016, 03:21h.
CG Technology (CGT), formerly Cantor Gaming, has agreed to pay $22.5 million to US authorities to settle charges of illegal gambling and money laundering. The fine will release the bookmaker, which operates sports books in Las Vegas at the Venetian, the Palms, the Hard Rock Hotel, the Tropicana, and others, from liability for prosecution.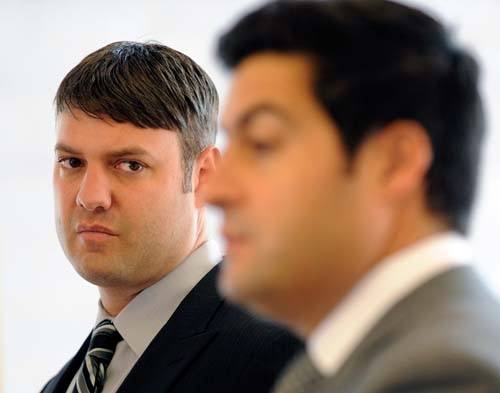 Federal prosecutors in Brooklyn accused the company of allowing its high rollers to make wagers via proxies, a practice known as messenger betting, which is in violation of Nevada law.
From 2009 to 2013, CGT's director of risk Michael Colbert and his staff would also permit VIP customers to make bets out-of-state, processing high value deposits and withdrawals for them.
They also allowed at least two high rollers, who ran illegal bookmaking operations, to launder money through the company, prosecutors allege.
Risky Business for Colbert
In 2012, Colbert was arrested for being part of an illegal betting ring known as the "Jersey Boys." He plead guilty three years ago to conspiring to take part in illegal gambling, and could face up to five years in prison.
"Cantor Gaming quickly grew into one of the largest race and sports book operators in the United States," Robert L. Capers, the United States attorney for the Eastern District of New York said in a statement. "Unacceptably, this growth came at the expense of compliance with the law, and as a result Cantor Gaming became a place where at least two large-scale illegal bookmakers could launder their ill-gotten proceeds."
Of the total fine, $16.5 million will settle investigations by US attorneys in Brooklyn and Nevada, while $6 million will allow CGT to avoid prosecution by the Financial Crimes Investigation Network (FinCEN).
Shortchanging Glitch Backlash
In a separate matter, the company was forced to pay $1.5 million to the Nevada Gaming Commission recently over claims that it knowingly shortchanged customers at casino sports books in Las Vegas for over $700,000.
CGT was apparently aware that a glitch in its bookmaking software solution had been underpaying thousands of customers on "round robin" parlay bets, but the company had failed to act. The regulator found that between early 2012 and mid-2015, customers were underpaid on more than 20,000 separate occasions.
As part of the deal with the Nevada Gaming Commission, the company was forced to fire its CEO Lee Amaitis, as commission chairman Tony Alamo called for a "culture change" and a "necessary reboot" within the company. The commission had initially recommended that CGT's gambling license be revoked, so this outcome was ironically preferred.
Similar Guides On This Topic