Las Vegas Driver Hits Dozens of Bystanders, Officials Say Not Terrorism
Posted on: December 21, 2015, 02:54h.
Last updated on: December 21, 2015, 02:54h.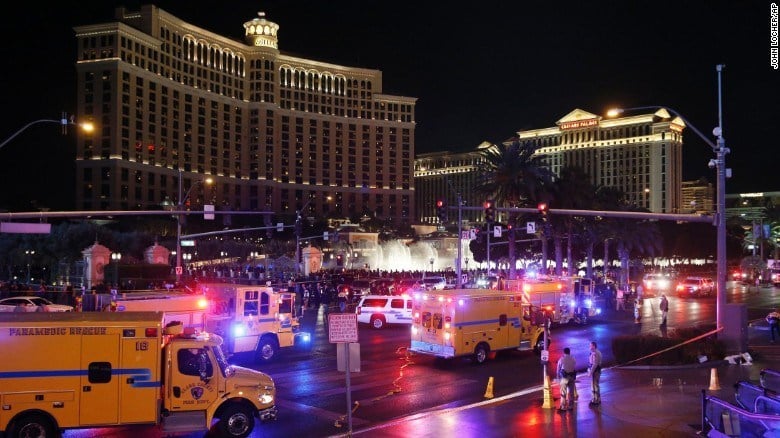 Las Vegas was unnerved on Sunday night after a driver veered off the Strip traveling at speeds between 30 and 40 mph and crashed into dozens of innocent bystanders leaving at least one dead and 37 injured.
The incident occurred around 6:40 pm local time in the northbound lane in front of the Paris Hotel & Casino.
While initial reports suggested the female driver might have been intoxicated, it was later revealed that the act was intentional. According to eyewitnesses, the car slowed down, turned, and accelerated towards the sidewalk multiple times.
The driver has been detained. A three-year-old was also in the vehicle at the time, but was not injured.
Less than three weeks since terrorists sent shockwaves through the country in San Bernardino, California, questions of terrorism were understandably raised.
"This is not an act of terrorism," Metropolitan Police Department Deputy Chief Brett Zimmerman told reporters. "We are treating this as an intentional act."
Sin City Targeted
Ever since 9/11, Las Vegas has largely been seen as a potential target for those wishing to do harm to America. It's a city of entertainment of leisure, a perfect setting to disrupt in the eyes of the terrorists.
It was disclosed in August of 2014 that Al-Qaeda listed Las Vegas casinos and nightclubs along with Times Square and several other locations as ideal sites for car bombings. The Islamic State of Iraq and Syria (ISIS) has also identified the Las Vegas Strip as a target.
Former Metro Police Lt. Randy Sutton says the city is ready should radicals act. "The Las Vegas Metropolitan Police Department has a tremendous presence on the strip, both in uniform and people who are not in uniform," Sutton told KTNV in November.
Lindsey Graham Quits 2016
Senator Lindsey Graham (R-South Carolina) hasn't had the best timing this year. As the hearts and minds of the country were fixated on Vegas, Graham announced Monday morning that he is suspending his efforts to becoming the next president of the United States.
"I am suspending my campaign, but never my commitment to achieving security through strength for the American people," Graham said in a video press release.
Graham also made headlines in June when he quietly reintroduced the controversial Restoration of America's Wire Act (RAWA) bill to outlaw online gambling as his state was in crisis stemming from the Charleston church shooting that left nine dead.
Poker Players Alliance Executive Director John Pappas called the sly act at the time "very unfortunate" and that RAWA is a bill "for the sole benefit of a billionaire political donor."
Las Vegas Sands Chairman Sheldon Adelson is of course that billionaire political donor. Graham and Adelson go way back, but polling at less than one percent has convinced the South Carolinian to step aside.
Adelson is allegedly close to publicly supporting Florida Senator Marco Rubio for the 2016 GOP ticket, a colossal win for Rubio considering Adelson gave around $100 million during the last presidential election cycle through political action committees.
Most Read