Kentucky Sports Betting Options Released: NFL and eSports are In, Slap Fighting is Out, Pickleball is Under Review
Posted on: August 31, 2023, 03:22h.
Last updated on: September 1, 2023, 01:41h.
Kentucky regulators Thursday outlined the dozens of professional and collegiate competitions that will be eligible for wagers when newly legal sports betting goes into effect next week.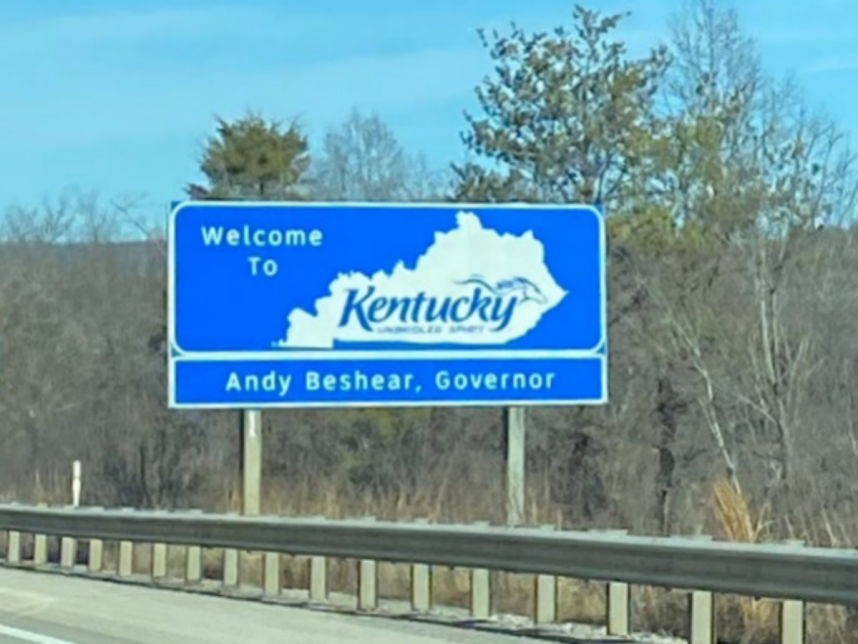 The events catalog released by the Kentucky Horse Racing Commission includes all major US professional leagues, including the NFL, NBA, MLB, MLS, NHL, PGA, and WNBA. The list includes a variety of other sports in the US and abroad, including billiards, cornhole, cycling, darts, Olympic events, and tennis. It also includes NASCAR and IndyCar motorsports, but not international Formula 1 competitions.
Collegiate sports eligible for wagering include football, basketball, hockey, lacrosse, soccer, baseball, and softball. More events, such as women's volleyball, may be added in the future.
Kentucky is also jumping on the growing eSports trend, allowing wagering on eight video games, including Call of Duty, League of Legends, NBA 2K, and Valorant. 
Sports betting in Kentucky begins September 7 at retail sportsbooks at the state's horse tracks and satellite facilities. Mobile sportsbooks can begin accepting wagers on September 28, but residents can sign up for accounts now.
To be included on the list, an event must be operated by a governing body and be reviewed to ensure the competitiveness and integrity of the game. Bets won't be accepted on events such as in-game penalties. Awards shows like the Oscars won't be eligible for wagering in Kentucky.
The list will likely be updated on a rolling basis, and additional events will likely be added by the time mobile sportsbooks are online, officials said Thursday.
UFC In, Slap Fighting Out
Wagering on mixed martial arts will be limited to Ultimate Fighting Championship contests, but regulators are steering clear of newer, more brutal forms of combat sports, such as slap fighting.
Concern over where to draw the line was raised Thursday at a Kentucky Sports Wagering Advisory Council meeting, a group of commissioners and at-large members established to issue recommendations to the Horse Racing Commission.
KHRC Commissioner William May, an advisory council member, said he's unfamiliar with all types of mixed martial arts contests. But, without pointing to specific events, he worried that some newer varieties seem designed to inflict as much pain as possible on participants.
I would not want for this body to recommend any activity that exists simply to maim someone or cause harm," May said at the meeting.
Hans Stokke, the director of sports wagering at the commission, assured the commissioner that the catalog was assembled with such concerns in mind.
"We don't want anything in this catalog that is the result of mayhem," Stokke said. "So there are some specific types of sports that we left out of that after review."
LIV Golf Included
May also asked about the Saudi-backed LIV Golf tour, which gave some of its top stars eye-popping bonuses before its inaugural season last year. He asked, "Are those events competitive? Is there an incentive for the players to win?"
Stokke said that although some stars earned lucrative signing bonuses, the overall structure of the league is designed around team tournaments with prize payouts. That structure and LIV's establishment of a governing body made staff comfortable with including the league in the wagering catalog.
Stokke noted that the potential merger of LIV with the PGA Tour would require a reevaluation if it goes forward. A new league would not simply be grandfathered in, he said.
What About Pickleball?
One notable omission from the list jumped out to Jonathan Blue, an at-large member of the advisory council and the chairman of a Louisville-based private equity firm.
"I didn't see pickleball on there," Blue said at Thursday's meeting. "I think it's the fastest growing sport in the world, or something, right now it's everywhere. Everybody's building these courts, and I know there's a professional league all over the place. I would just ask should that be included, or what was your logic there?"
Stokke agreed with the sentiment but said the sport was still under review.
"It is an exciting sport," Stokke said. "Once we're more comfortable with the governing bodies that pickleball is subject to, and as long as we can vet those, it could be something we could consider in the future. Our research so far hasn't allowed us to get that far with pickleball, but it's something we'd love to see in the catalog going forward."