Johnny Manziel Pleads His Case to NFL Teams, Odds Favor Comeback
Posted on: March 1, 2017, 03:00h.
Last updated on: March 1, 2017, 01:33h.
Johnny Manziel is one of the most famous figures in all of football despite throwing only seven touchdowns in his career.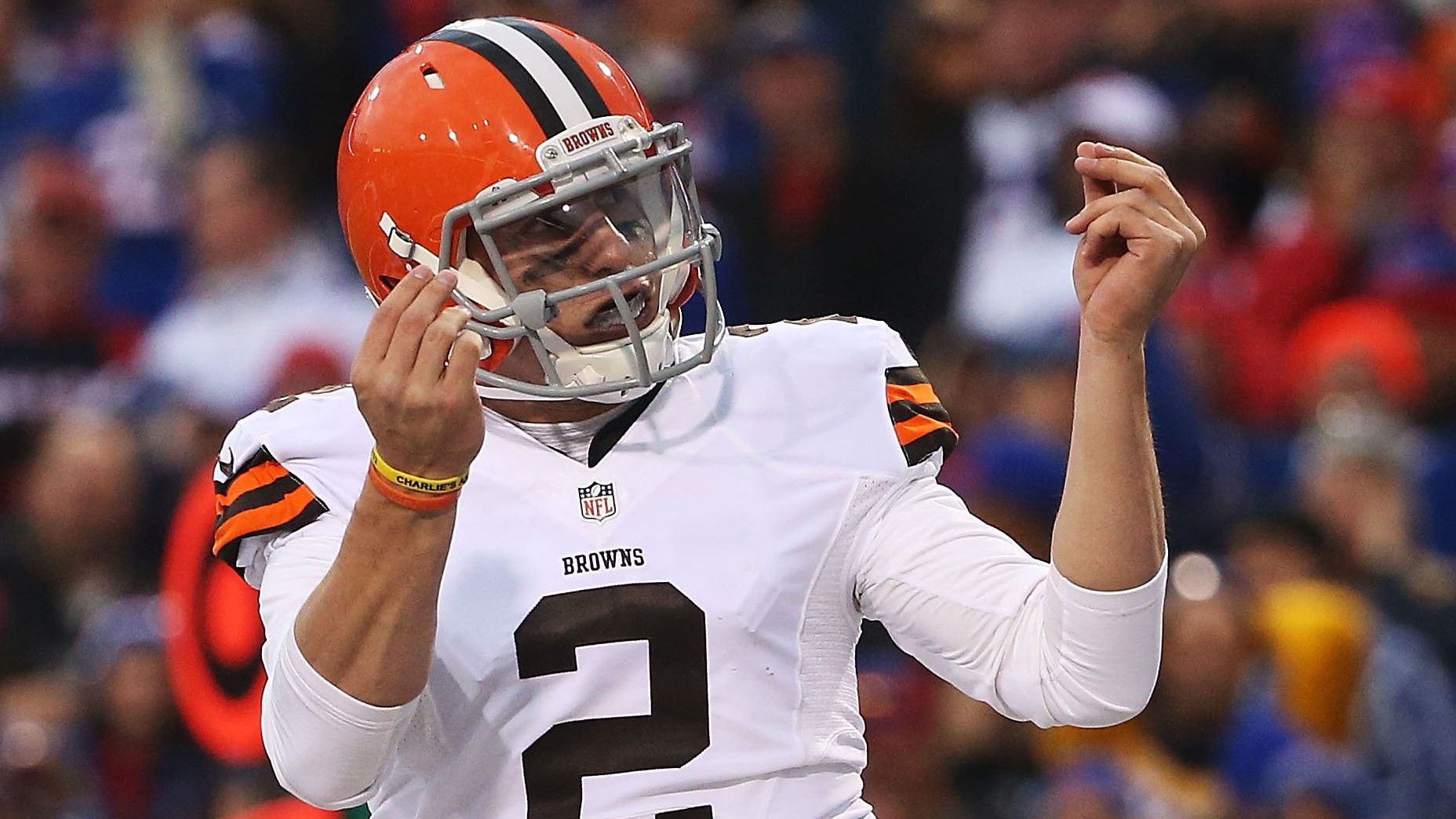 The 2012 Heisman Trophy winner was released by the Cleveland Browns a year ago this month, but over the last 12 months, Johnny Football says he's gotten his life back in order. That apparently includes slinging autographs and selfies for cash.
But the same agent that terminated him in 2016 has agreed to manage him once again, and oddsmakers now believe a resurgence is in store. After all, America likes few things more than a solid comeback.
MyBookie, an online sportsbook licensed out of Caribbean island of Curacao, is taking bets on Manziel's future. Their offering reads, "What will happen first for Johnny Manziel in 2017?" "Arrested" posts at +180, while "Start an NFL game" is at -250.
The internet platform is under the impression that the former college star quarterback has indeed turned his life around, as starting a game is the favorite.
Manziel tweeted last month, "No lie. I was a douche in 2016. I'm trying to be a good PERSON again." And appearing before a judge this week in relation to his domestic violence case with his former girlfriend in early 2016, Manziel said, "My life is trending upward."
Bet or Bust
As is always the case during each NFL offseason, a slew of teams are looking to improve their most important position. Quarterbacks are hot commodities, and Manziel's former team knows that more than any franchise in the league.
The Browns have started an astonishing 26 different quarterbacks since 2000.
In 2016, the Dawg Pound tried another former Heisman winner, Robert Griffin III. Cleveland lost RG III during the first regular season game due to a shoulder injury, and the Browns ended up going 1-15 on the year.
The Westgate SuperBook predicts the Browns to once again be the worst team in the NFL next fall, with their odds at 300-1 to win Super Bowl LIII. Cleveland is once again looking for a long-term quarterback, but the team doesn't appear to be willing to give Manziel another shot.
Potential Suitors
A host of teams are reportedly looking at Manziel, though none are currently publicly confirming such interest. A Manziel signing wouldn't be popular in too many cities, save for perhaps Houston or Dallas, the same state where Johnny remains a near legend.
The Texans went all-in last season on quarterback Brock Osweiler. While the team made the playoffs, the franchise player underperformed by most expectations, and having a viable replacement in Manziel might be attractive to coach Bill O'Brien.
The former Texas A&M star is also a potential solid pickup for the Cowboys. Though they struck gold last year with Dak Prescott, and Tony Romo still remains on the roster, owner Jerry Jones is a fan of Manziel and might believe putting the 24-year-old under Romo's veteran wing could pay future dividends.
But for the time being, it doesn't seem as if any teams are ready to bet on Johnny Manziel. He'll continue trying to tip the odds in his favor.
Similar Guides On This Topic