Daniel Sturridge Charged by English Soccer's Governing Body For Alleged Betting Offenses
Posted on: November 13, 2018, 11:00h.
Last updated on: November 13, 2018, 08:37h.
Liverpool and England soccer star Daniel Sturridge has been charged with misconduct by English soccer's governing body, the FA, for allegedly breaking betting rules.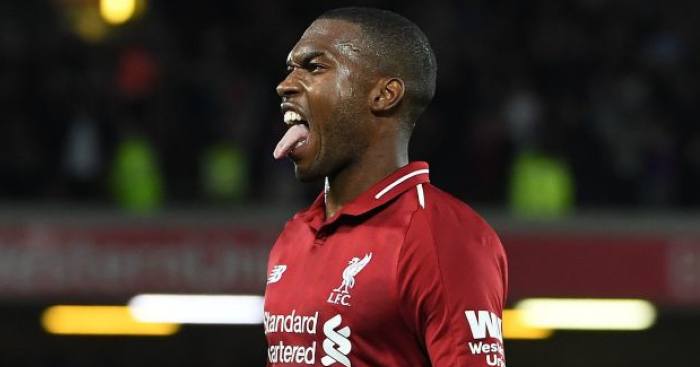 While the FA has not disclosed the exact nature of the striker's alleged transgression, it is understood to relate to his move on loan to West Bromwich Albion last January.
Since 2014, soccer players have been prohibited from betting on matches. Previously, they were only banned from betting on games they were involved in. But they are also precluded from gambling on any matter that is in anyway related to soccer, including player transfers, and from passing on privileged information to third parties.
Suspicious Betting Patterns
Sturridge has been charged under FA's Rule E8(1)(b), which states:
Where a participant provides to any other any information relating to football which the participant has obtained by virtue of his or her position within the game and which is not publicly available at that time, the participant shall be in breach of this Rule where any of that information is used by that other person for, or in relation to, betting."
The Liverpool Echo reports that on January 28 bookmakers received an avalanche of bets on Sturridge joining West Brom, despite the fact he was widely expected to join Newcastle. The suspicious activity caused Paddy Power to slash the odds of a West Brom move from 66/1 to 5/2 within 24 hours.
Sturridge Denial
The FA said Sturridge has until November 20 to enter a plea, but according to a Liverpool spokesperson the player is maintaining his innocence.
"Daniel has given his full and unequivocal cooperation throughout this process and has assured the club he will continue to do so," the spokesperson said. "Daniel has also stated categorically that he has never gambled on football. As with any issue of this nature, we will allow the process to be concluded in its entirety before making any further comment."
Sturridge had a miserable time at West Brom, playing just six games and failing to score a single goal before injuring his hamstring and returning to Liverpool. He has since enjoyed a resurgence in Jurgen Klopp's team, scoring four times in 12 appearances, including a spectacular goal against Chelsea.
The most high-profile player to be punished for breaching betting rules was Joey Barton, who was banned from the game for 18 months for placing 1,260 bets on soccer games over a ten-year period.
Most Read