Japanese Casino Legislation Could Hinge On April Elections
Posted on: March 18, 2015, 11:17h.
Last updated on: March 18, 2015, 11:17h.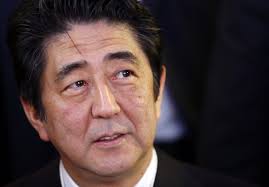 Japan could be home to some of the world's biggest casinos, or it might not allow any casino gambling at all in the near future.
For the last two years, the prospects of legislation to allow casinos in Japan, perhaps the last great untapped market in the world of gambling, have gone up and down almost unpredictably: at times, it has seemed as though a bill would imminently pass, only to see those hopes all but evaporate just days later.
Now, it appears that the upcoming municipal elections in Japan could provide a key bit of momentum towards getting a casino bill passed.
According to some reports, Japanese Prime Minister Shinzo Abe is planning to wait until after the April elections before deciding whether or not to throw his political muscle behind getting such legislation through the Japanese legislature.
Abe Wants to Convince Coalition with Strong Municipal Election Results
Abe is a big proponent of casino gaming, as is the majority of his party, the Liberal Democratic Party (LDP). However, there have still been questions about just how much public support there is behind the proposals, and Abe may be looking to the municipal elections to prove that the general public is behind his agenda.
That could help win over more members of Komeito, the Buddhist party that forms part of Abe's ruling coalition. Members of Komeito have come out against allowing casinos, expressing concerns over the possibility of increased gambling addiction and other social issues.
Even if the casino legislation is proposed, it likely means that only a promotion bill would be seen in the current session of the Japanese Diet (or parliament). The many delays for a casino bill would mean that it's unlikely any casinos could be approved and constructed by 2020, the original target date that would have had the proposed integrated resorts up and running in time for the Tokyo Olympics.
If casinos are approved, it appears that Osaka and Yokohama would be the most likely cities to host them. Political support for casinos is much stronger in those locations than in Tokyo, and land is more affordable in those cities as well.
"The Tokyo Olympics will bring lots of people around the world to Japan, and, along with an integrated resort, all of Osaka wants to have something for them," said Governor Ichiro Matsui.
Setbacks Likely, But Casino Firms Still Show Interest
But at this point, a casino in 2020 would only be possible if everything ran smoothly, and there are likely to be hurdles even if Abe can muster the full support of his coalition. According to reports, a special task force of public servants that was designed to help guide the casino process might have to be disbanded if a casino bill can't be approved during the first session of the Diet, which should end on June 24.
"One of the concerns is that it is rather difficult to keep hold of central government officers at the Cabinet Office who are working on the IR [Integrated Resort] Bill…as there is no basis for them to stay without the relevant law being passed,"  a Japanese source told GGRAsia.
Regardless of the setbacks, however, there are still many major casino firms that would love to operate a casino in Japan. Sheldon Adelson has said that the Las Vegas Sands would spend "whatever it takes" to open a casino in the nation, while MGM Resorts International recently unveiled a plan to build a large resort in Osaka.