Interpol Arrests Over 4,000 Individuals Involved in Illegal Betting During Euro 2016 Football Tournament
Posted on: July 18, 2016, 12:35h.
Last updated on: October 12, 2016, 08:35h.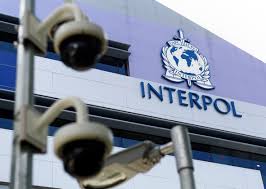 Interpol arrested more than 4,100 individuals and seized some $13.6 million from illegal sports gambling rings during this summer's 2016 UEFA European Championship (Euro 2016).
The international law enforcement agency revealed on July 18 that it carried out two operations during the month-long football tournament.
Dubbed "Operation SOGA VI" and "Aces," the two stings involved over 4,000 raids by police. Illegal gambling operators were targeted in China, France, Greece, Italy, Malaysia, Singapore, Thailand, Vietnam, Cambodia, South Korea, and the Philippines.
Interpol believes those apprehended handled $649 million in bets.
"Illegal gambling generates massive profits for organized crime networks which are often linked to corruption, human trafficking and money laundering," said Jim Anderson, associate director of Interpol's Anti-Corruption and Financial Crimes Unit. "The successes of Operations SOGA and Aces would not have been achieved without global information sharing and the significant efforts by the law enforcement authorities on the ground."
Massively Popular, Massively Corrupt
Football, or soccer as it's more commonly known in the states, is the most popular sport in the world. The game is estimated to have 3.5 billion fans that actively watch, follow, or play soccer.
Its vast appeal makes it ideal for rogue criminal syndicates. And while soccer takes a backseat to American football in the US, it doesn't keep corruption at bay.
The notorious Paul Phua made plenty of headlines in 2014 when he allegedly operated an illegal boiler-style gambling network out of his villas at Caesars Palace in Las Vegas. Though he was later acquitted as tactics utilized by investigators were highly questionable, the case highlighted the enduring dangers of illegal sports betting.
The federal government wins over 90 percent of the criminal cases it files, but it flopped on Phua.
Ongoing Problem
"Operation SOGA VI" was the sixth SOGA operation performed by Interpol since it began focusing on criminal gambling in 2007. To date, Interpol says $53 million in cash has been sized and over 3,400 illegal gambling dens have been halted.
According to Interpol, those detained were responsible for facilitating $6.4 billion worth of bets.
While Interpol is patting itself on the back, not all experts believe the agency is going about it the right way.
"Interpol has been coordinating anti-sport gambling operations in Asia for years now, always with big arrest and seizure figures of the easy-to-detect smaller street operators," International Centre for Sport Security Integrity Director Chris Eaton said in a statement.
"The big organized online gambling operators turning over billions . . . escape this attention," Eaton declared. "Small-scale and token police operations look good, but tend to enhance the mega illegal operators by cutting out the smaller ones."
Eaton might have a valid point considering the FBI estimated Phua's team had taken in $357 million in illegal bets in 2014.
The American Gaming Association claims Americans alone will bet nearly $139 billion illegally on sports in 2016. That's why Interpol only intercepting $6.4 billion in bets over nine years might not be something to celebrate.
Most Read