Match-Fixing, Honey Traps, and Blackmail: Simply Not the Cricket World Cup  
Posted on: January 29, 2015, 01:59h.
Last updated on: February 3, 2015, 06:05h.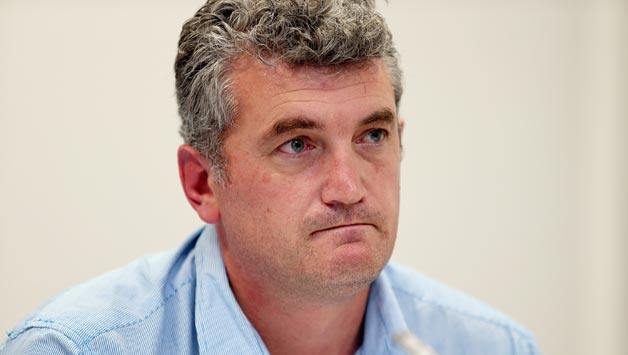 The Cricket World Cup is almost upon us, but before half the world stops reading, let us remind you that this story is about glamorous femme fatales, blackmail, criminal betting syndicates and match-fixing. So stay with us.
As Australia and New Zealand prepare to host the upcoming international championships, Heath Mills, the chief executive of the Cricket Players Association (CPA), has said he believes betting syndicates will attempt to influence the outcome of matches.
He has warned players about the dangers of falling prey to honey traps and blackmail.
The betting syndicates are becoming ever more devious in their methods, and Mills is taking this threat so seriously that he has prepared a 90-minute presentation on match-fixing for the benefit of the players.
"Always a Married Man"
"I have no doubt that match fixing groups will be looking at New Zealand and that they have had people on the ground in New Zealand previously," said Mills, who added that players were often groomed for years before the trap was set. "The honey trap might be part of that grooming process where there are compromising images … They might notice the person has got family troubles, or they might notice they've got financial issues or mental health issues, which they can threaten to expose."
Mills said that New Zealand's players were particularly at risk because many of them were only semi-professional and relatively low paid.
The CPA, he added, had been contacted on numerous occasions over the past decade by players who believed they had been approached by match-fixers.
New Zealand Racing Board TAB spokesman Mark Stafford, whose organization is co-sponsoring the initiative, recounted the tale of a player who had met a woman who claimed to represent a major brand.
The player signed a "sponsorship" deal and she took him to a hotel room that had been fitted out with secret cameras.
"It's always a married man in those situations," Stafford explained.
Spot-fixing
In 2010, three members of the Pakistan national team, including its fast bowler Mohammad Amir, were embroiled in a "spot-fixing" scandal when they were found to be part of a plot to bowl a series of "no balls" during the Lord's Test against England.
They received prison sentences and were banned from the game.
The rise of in-play online betting, where customers can bet on practically every component of a match, has made the exploitation of these seemingly innocuous moments in games, such as the amount of "no balls" in a cricket match, increasingly possible in recent years.
Meanwhile, Australia authorities said it had intelligence that players were already planning to influence matches on behalf of the syndicates.
Match fixing became a crime in New Zealand last year, thanks to the passage of the Crimes (Match Fixing) Amendment Bill.
This gave police extra powers to investigate suspicious incidences and set a maximum penalty of seven years in jail for those convicted.