Maine's Daily Fantasy Sports Bill Enacted Without Governor's Signature
Posted on: August 3, 2017, 03:00h.
Last updated on: August 3, 2017, 12:31h.
Playing daily fantasy sports (DFS) in Maine is now fully authorized under state law after Governor Paul LePage (R) opted not to sign nor veto legislation approved by the legislature.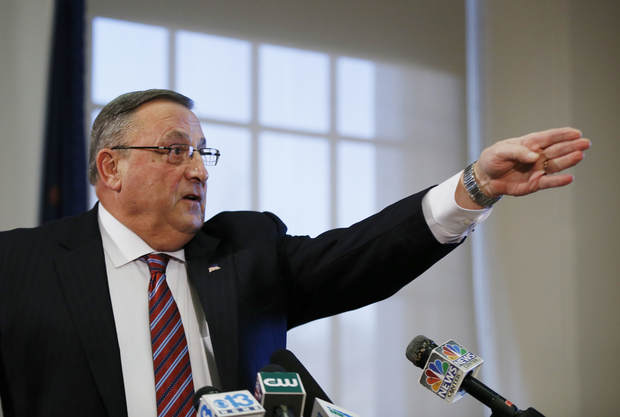 DFS contests are officially defined as games of skill in Maine. Sites like DraftKings and FanDuel, which meet a $100,000 annual gross revenue threshold, are now required to obtain operating permits, though at the low cost of just $2,500. They will also be on the hook for sharing 10 percent of their total take with state coffers.
Smaller daily fantasy sports networks are permitted to operate without paying a fee, but that might change in the future. Participants as young as 18 are allowed to access the DFS contests.
An estimated 200,000 Mainers have participated in online fantasy sports in recent years.
Maine becomes the 15th state to fully legalize the internet gaming industry. Late last month, Delaware Governor John Carney (D) signed DFS legislation into law.
Feeble Fantasy
Though Maine's daily fantasy sports bill garnered enough support in the State House and Senate, the bill had plenty of opponents.
Rep. Craig Hickman (D-Winthrop) said after its passing, "This bill has more holes in it than cheesecloth. This bill is written by an industry to protect an industry. We're not going to get very much out of it."
Hickman is likely correct, as the Maine Office of Fiscal and Program Review (OFPR) said that the DFS law will net the state a measly $10,071 during the 2017-18 fiscal year. And that small reward only diminishes according to the OFPR, which predicts savings to the General Fund will benefit by $7,206 in 2018-19, $4,256 in year three, and just $1,217 by 2020-21.
The OFPR's outlook seems to show little confidence in the long-term profitability of the daily fantasy sports industry.
Paging Governor LePage
Passed to LePage's desk on July 23, the governor had 10 days to act on the DFS bill. Inaction on his part enacts the bill, as is commonly the case in states' legislative processes.
The governor's idleness in regards to the DFS bill doesn't necessarily mean he opposes its regulations. LePage hasn't revealed his position on fantasy sports, but has denounced attempts to authorize a third casino in the state.
A ballot initiative that might go before voters in November is currently being investigated by the Maine Ethics Committee. The state believes the operatives behind the push, millionaires Lisa Scott and her brother Shawn Scott, might have unlawfully obtained the necessary voter signatures to move the referendum forward.
Shawn Scott is no stranger to Maine residents. In 2002, he bought Bangor Raceway for $1 million. After successfully campaigning to authorize slot machines at the harness track, he sold the property to Penn National Gaming a year later for $51 million.
LePage and other lawmakers believe Scott is back to play the state once again.
Similar Guides On This Topic