Greyhounds Trained Using Brutal 'Live Lure' Practices Still Running at Tracks in Florida, Arkansas, West Virginia
Posted on: July 28, 2020, 02:34h.
Last updated on: July 29, 2020, 07:33h.
This week, Greyhound protection charity Grey2K said its given authorities evidence of live lure training at race tracks in several states. That's following an investigation into three dog trainers in Oklahoma, Texas, and Kansas.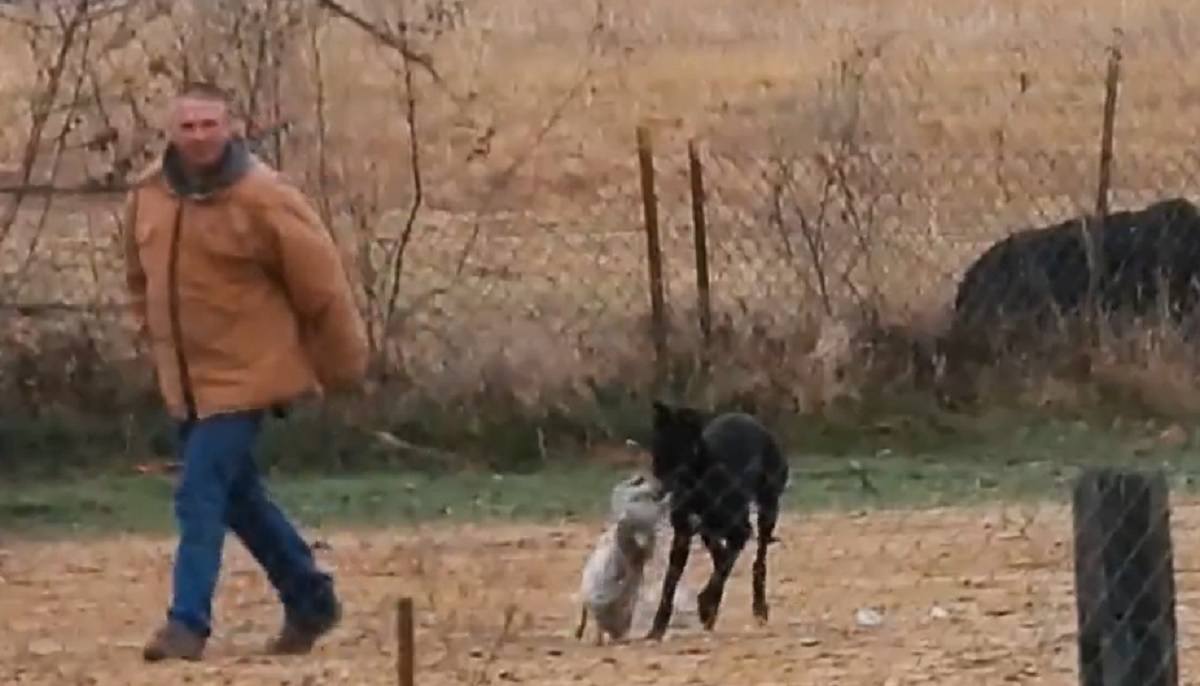 The cruel practice involves greyhounds being baited with live animals — typically rabbits or jackrabbits, but sometimes piglets — which they then maul and kill.
Some trainers believe the young dogs will run faster if trained with live lures rather than mechanical ones because it enhances their chase instinct. But live lure training — also known as "jacking" or "blooding" — is banned in most states and prohibited by the dog-racing industry.
The practice is now punishable as a federal crime under the Preventing Animal Cruelty and Torture Act (2019).
Animal Abuse
The Grey2K found that more than 100 dogs that were trained at the three offending facilities are currently racing commercially, including 37 in Arkansas, 25 at tracks in West Virginia, and 24 at tracks in Florida.
Across the country, greyhound trainers are torturing small animals in a misguided attempt to fix races," said GREY2K USA President and General Counsel Christine Dorchak. "This cruelty has been hidden from the public for decades and must end."
Southland Casino Racing in West Memphis, owned by Delaware North, is the only dog-racing track in Arkansas. In West Virginia, there are two — Wheeling Island Hotel-Casino-Racetrack and Mardi Gras Casino & Resort in Cross Lanes.
There are still three tracks operating in Florida, although three others have closed since a November 2018 vote to phase out the sport by the end of 2020.
Greyhound racing will also soon be discontinued in Arkansas, where Southland has committed to phasing it out in 2022.
"We were just made aware of the complaint, which we will fully review with our Board of Judges before providing a response," said Delaware North when contacted for comment by The Arkansas Times. "Southland Casino Racing strictly prohibits the long-illegal practice of live lure training."
Gruesome Videos
In Keota, Oklahoma, Grey2K investigators filmed trainers setting 45 greyhounds loose on live rabbits and encouraging them to tear the animals apart. Among those participating was a Haskell County deputy sheriff and the former Keota Chief of Police.
Greyhound racing is on its last legs in America. When Southland closes its track — which the recent liberalization of casino gambling in Arkansas has helped it to do — only West Virginia and Iowa will offer greyhound racing at the last three tracks in the nation. Texas's only active track announced it would close this month.
Worldwide, only Australia, Ireland, Mexico, New Zealand, the United Kingdom, and Vietnam still have active commercial greyhound-racing tracks.