Bill to Kill West Virginia Greyhound Racing Fund Dies in Senate
Posted on: February 20, 2020, 10:29h.
Last updated on: February 20, 2020, 11:47h.
The West Virginia Senate on Wednesday rejected a bill that would have removed state financial support for the greyhound racing industry. The legislation would likely have killed off the sport in West Virginia without going so far as to actually ban it.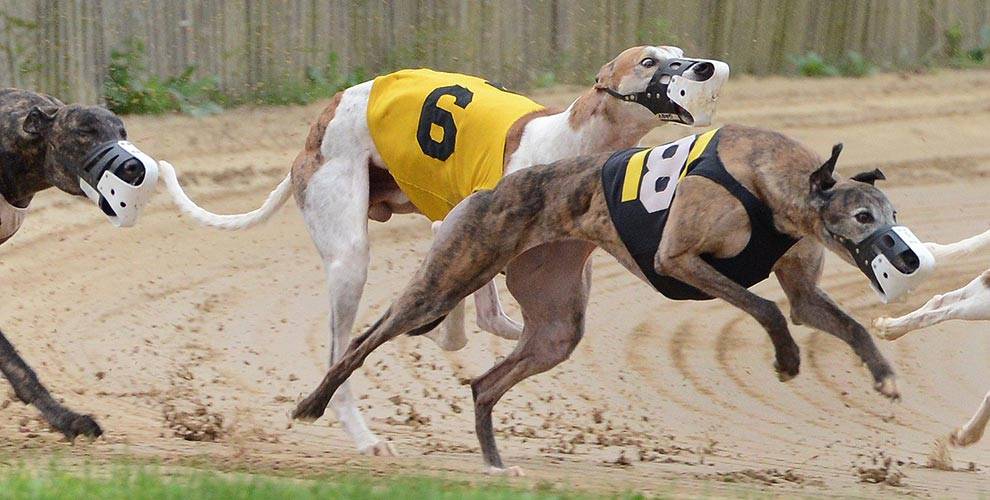 The Senate defeated the motion by 21-11. Opponents cited the need to protect jobs in the communities surrounding the state's two dog tracks, Wheeling Island Hotel-Casino Racetrack in Wheeling and the Mardi Gras Casino & Resort in Cross Lanes.
But the bill's sponsor, Senator President Mitch Carmichael (R-Jackson), said he wasn't giving up just yet. He wants the money paid into the West Virginia Breeding Development Fund to be diverted into improving schools and infrastructure.
Whether we do it this year or next year or the year after, it's going to happen," Carmichael said in a floor speech prior to the vote, as reported by the AP. "Greyhound racing is ending across all of America."
According to state racing statistics, one racing greyhound dies on average every 10 days at West Virginia's two dog tracks. Carmichael wrote in a September 2019 op-ed for The West Virginia Press Association that 8,739 injures had been reported at the two venues in the previous year alone.
Don't Call It A Subsidy
This was the second legislative bid to end the fund. The first, in 2017, made it all the way to the desk of Gov. Jim Justice, where it was vetoed as a "job killer."
West Virginia University has estimated that up to 1,700 jobs are associated with the greyhound industry across the state.
The bill proposed retaining $3 million to retrain impacted workers, and a further $1 million to promote greyhound adoption, with a one-time $500 tax credit for anyone who adopted a former racing dog.
Industry supporters argue the fund is not a subsidy because it is not paid for by the taxpayer, but by taxes levied on the state's casinos. The fund was meant to compensate the tracks for potential lost revenue when the state legalized slots and table games.
West Virginia's two tracks also operate casino gaming, and therefore also contribute to the fund, much of which goes into race prize pools.
'Last Harbor of Dog Racing'
"Instead of kicking this to the curb, we ought to embrace [the industry]," said Sen. William Ihlenfeld (D-Ohio) who noted that Florida's greyhound racing ban could be a boon for West Virginia.
In a November 2018 public referendum, Floridians voted overwhelmingly to end racing by the end of this year. The state has previously been home to 11 of America's 17 operational tracks.
With dog racing now illegal in 41 states, and just four other states – Alabama, Arkansas, Iowa, and Texas — with active tracks, West Virginia's two venues would represent a third of all active greyhound-racing operations in the US. This share will increase when Arkansas phases out racing by 2022.
With options diminishing elsewhere in the US, the West Virginia industry expects tourism figures to get a boost from visiting racing enthusiasts.
The industry believes this could mean it will become economically self-sufficient — although the governor has emphasized he does not want West Virginia to be the "last harbor of dog racing."
In the meantime, it's business as usual for the tracks.
"We're going to continue to run live racing with the highest standards of performance and safety for our greyhounds," said Kim Florence, general manager at Wheeling Island. "We've been doing that for 40-plus years now, and we're going to continue to do so."
Similar Guides On This Topic
Latest Casino Stocks:
Retrieving stocks data...
Retrieving stocks data...
Retrieving stocks data...
Retrieving stocks data...
Retrieving stocks data...