GAN Suggests It's Working With a US Gambling Company on Non-US Online Casino
Posted on: August 30, 2016, 02:00h.
Last updated on: August 30, 2016, 11:49h.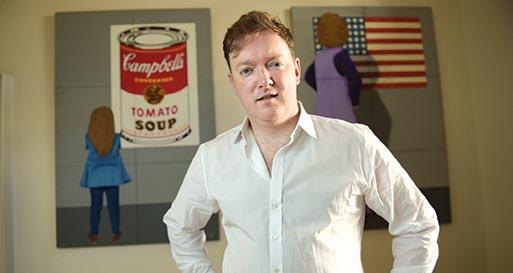 The United Kingdom's GAN, formerly GameAccount Network, hinted to the public this week that it's working with a major gambling company in the United States on developing an oversees online casino. GAN CEO Dermot Smurfit said he hopes to make an official announcement on the news before the year ends.
But for now, he wouldn't reveal which gambling company GAN was in talks with.
Online gambling remains illegal in 47 of the 50 states. While there's technically nothing that prevents an American-based casino from partnering with a company abroad to offer online games where it's legal, the major operators have avoided doing so.
Erring on the side of caution is a good move when it comes to the United States and internet gaming regulations. Five years since the US Department of Justice seized the PokerStars domain on poker's infamous "Black Friday," the now Amaya-owned internet card room is still encountering difficulties from its "Bad Actor" days, particularly in California where some Native tribes want the company banned.
GAN's Secret Partner
If the deal with the unidentified US gaming operator goes through, GAN would supply the software and technology and the casino company would simply wrap the website with its branding.
GAN is a business-to-business turnkey gaming systems supplier and one of the largest interactive casino software companies in the world.
Smurfit says online gaming is regulated in countries that account for nearly 30 percent of the planet's population.
"This is a big strategic move for us," Smurfit told the Irish Times. "The market hasn't yet seen a major US land casino enter online in Europe."
GAN supplies online games for Borgata in Atlantic City and simulated gaming for numerous casinos including Foxwoods, Maryland Live, and Parx.
There's a laundry list of potential suitors that could be revealed as the mystery party.
Though it's complete speculation, it's important not to overlook the Seminole Tribe in Florida. Currently engulfed in a compact battle with state lawmakers, the Seminoles own two Hard Rock casinos in the Sunshine State and own the Hard Rock Café chain.
London has a Hard Rock Café, as does Manchester. Native American groups would be less concerned with appeasing federal regulators as they reside on sovereign land.
But again, GAN and Smurfit didn't provide any specifics on the US company. The only strong bet is that it's not Sheldon Adelson's Las Vegas Sands.
Major Casino, Major Investor
Along with the big news that GAN might be teaming with a US operator, Smurfit's media conference last week was to reveal that billionaire Dermot Desmond was further investing in the company. For $1.7 million, Desmond is purchasing 3.25 million new shares.
The buy is significant for GAN and Smurfit. Desmond, an Irish businessman and banker, first invested in GAN just two years after the company was founded.
"Dermot Desmond is the reason why my family members invested," Smurfit told the Irish Independent. "It was Dermot Desmond's 2004 investment in what was then called Game Account . . . that triggered my family's interest because Dermot very much validated what it was we were trying to build."
Smurfit comes from an affluent family. His father was a chief executive at Powerflute Oyj, a Finland paper and packaging group, and currently serves as president of the European Corrugated Packaging Association in Brussels.
Smurfit is betting on Desmond snagging up a larger stake in GAN and the company's teasing of a potential new online casino coming to Europe to bring yet additional investors to the company.
However, shares of GAN dropped 0.94 percent on Tuesday (the London Stock Exchange was closed Monday).