Caesars Entertainment Acquisition Rumors Continue, MGM Resorts Mulling Takeover
Posted on: October 26, 2018, 11:00h.
Last updated on: October 26, 2018, 12:05h.
The future of Caesars Entertainment is as unclear as ever, as another company is rumored to be interested in acquiring the large casino giant that recently exited bankruptcy.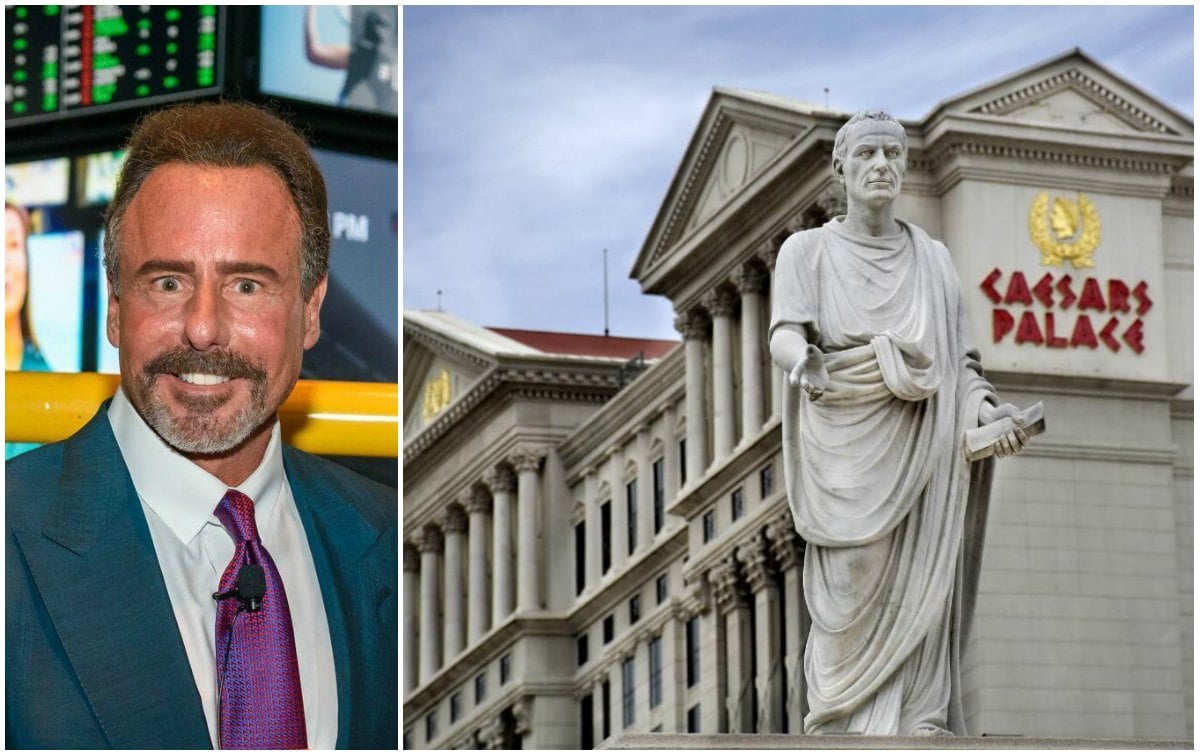 The New York Post claims MGM Resorts is the latest casino operator to be mulling a takeover bid for Caesars Entertainment. Sources tell the media outlet that executives at MGM believe a so-called "friendly deal" to merge Las Vegas' two largest gaming companies could be in the best interest of both organizations.
The news comes just a week after Golden Nugget billionaire Tilman Fertitta made Caesars an offer for a reverse takeover. Caesars hasn't formally responded to the proposal, but many sources say Fertitta's $13 per share tender will be rejected.
Golden Nugget, nor MGM Resorts, have publicly confirmed an interest in buying Caesars.
Caesars Hires Goldman Sachs
The same sources that relayed MGM's interest in Caesars to the Post additionally reveal that Goldman Sachs has been hired by Caesars to defend the company from activist investors.
Last month, HG Vora Capital, a New York hedge fund, quietly obtained a 4.9 percent stake in Caesars Entertainment. The fund is known for "rattling the cages of gaming companies," and was said to be pushing for Caesars CEO Mark Frissora's ousting.
Goldman Sachs, one of the largest investment and banking firms in the world, will advise the Caesars board on its best path forward amid numerous pressure and takeover presentations.
"The Caesars shareholders want something to happen," a gaming analyst told the Post. "Frissora knows he can't ignore them."
Fertitta's plan would have aligned Golden Nugget with Caesars, and the billionaire would assume the chief executive role and replace Frissora.
HG Vora Capital executives are unhappy with recent decisions made by Caesars leadership, specifically its paying of $1.7 billion to buy two horse racetrack casinos in Indiana. Caesars officially emerged from bankruptcy in October of 2017.
The company wants to lessen its dependency on gaming, and use its hotel brands in new markets. Caesars has reached non-gaming branding deals in Dubai and Puerto Los Cabos, Mexico.
Caesars also announced earlier this year the licensing availability of four of its core identities for hotel proprietors – Caesars Palace, Flamingo, The Cromwell, and The Linq.
Caesars, like every other major gaming company on planet Earth, is also hoping to land a license to do business in Japan's forthcoming commercial gaming industry. Late last month, Caesars unveiled plans for an integrated resort in Yokohama.
Caesars Stock
It's been a bumpy month for Caesars Entertainment shares. Traded on the NASDAQ, the stock has fluctuated wildly on the various news.
A month ago today, shares were trading at $10.20. They fell earlier this month to $8.85, or more than 13 percent. Then came the Fertitta news, and shares skyrocketed back to the $10.20 mark.
With no formal response from Caesars, the stock has slid over the last few days, and is currently at $8.90 during early Friday trading.