California Primary Secures Hillary Clinton Democratic Nomination, But Don't Bet on Too Much Else
Posted on: June 8, 2016, 11:27h.
Last updated on: June 8, 2016, 12:43h.
Following Tuesday's impactful California primary, Hillary Clinton is now the Democratic presumptive nominee for the 2016 November presidential election.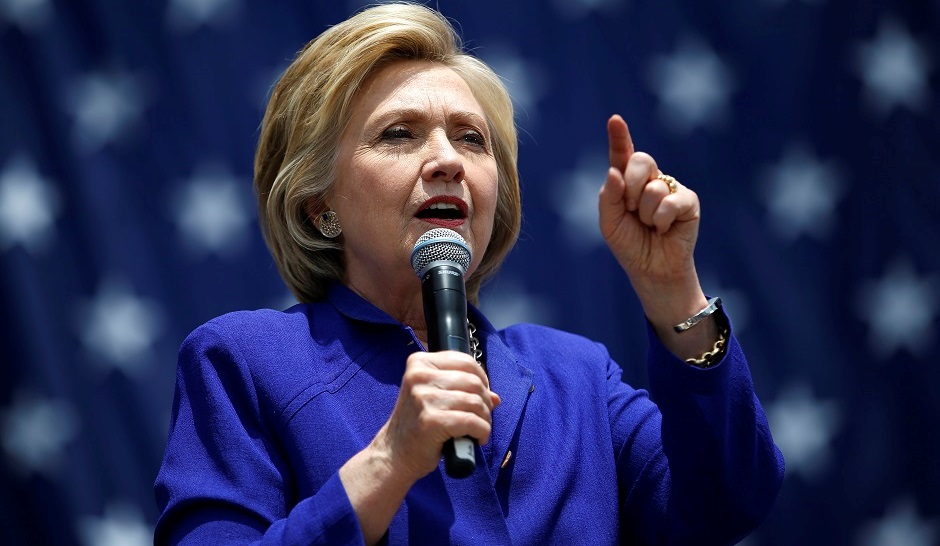 In winning California, New Jersey, New Mexico, and South Dakota on June 7, and securing the required 2,838 pledged delegates and superdelegates, Clinton becomes the first female candidate to win a major party's nomination in the nation's history.
"Tonight's victory is not about one person," Clinton told supporters in Brooklyn, New York. "It belongs to generations of women and men who struggled and sacrificed and made this moment possible."
Though he's now mathematically eliminated, Vermont Senator Bernie Sanders said he plans to stay in the race regardless, and take his campaign to the Democratic National Convention in Philadelphia next month.
On the other side of the political aisle, Republican presumptive nominee Donald Trump swept all five contested states, which is not surprising to anyone, as he's the lone survivor on the GOP ticket. After a rough week of controversy stemming from Trump's questioning of whether a judge of Mexican-American heritage could be unbiased in overseeing a lawsuit against Trump University, Trump tried to change his tone and appear more presidential following his primary victories.
Although he's become, sometimes painfully, famous for delivering speeches without prepared scripts, Trump decided to go another route in his victory deliverance and utilized a teleprompter.
"I've fought for my family, I've fought for more business, I've fought for my employees. And now, I'm going to fight for you, the American people . . . Just remember this, I'm going to be your champion,"  the billionaire businessman said in Briarcliff Manor, New York.
That's Not All She Wrote
Aside from Sanders vowing to stay in the race, for all intents and purposes, this week's primaries mark the official beginning of the general election.
A former First Lady and US Secretary of State versus a real estate and casino billionaire, beauty contest owner, and reality television star, the 2016 election has certainly been unlike anything this country has ever witnessed before, and there's no indication that's likely to change before November.
With both having nearly 100 percent name recognition, the next five months will be challenging for both candidates as they try to gain new followers from demographics that have largely already solidified their decisions.
It's been a long journey for Clinton and Trump, 68 and 69-years-old respectively, but they'll need plenty more endurance to finish this 2016 marathon.
Forecasting the Unpredictable
Gambling on election outcomes is illegal in the United States, but plenty of prediction markets and new platforms similar to daily fantasy sports have emerged.
Pivit and Bing Predicts both use the "wisdom of crowds" to generate forecasts on an array of topics, from sports and entertainment to finance and elections.
Pivit currently believes Clinton has an 80 percent chance to win the 2016 election and become the 45th president of the United States. Bing Predict backs up Clinton's heavily favored odds and says if the election were held this week, the Democratic candidate would win 332 electoral votes to the Republican's 206.
PredictIt, a real-money political website that acts as a trading platform, has shares of the Democratic candidate selling at 68 cents to win the White House compared to just 34 cents for the Republican.
ElectionBettingOdds.com follows suit with Clinton at 73 percent to Trump at 23 percent.
Trump outlasted 16 candidates during the GOP primary, but it appears his greatest challenge yet lies ahead.