Foxwoods Submits $1 Billion Massachusetts Casino Plan
Posted on: June 5, 2013, 05:30h.
Last updated on: June 4, 2013, 10:14h.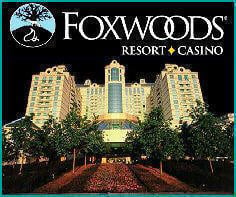 The Foxwoods Resort Casino in Connecticut is one of the largest casinos in the United States and one of the most successful Native American casinos in the country. Still, after recent failures in Pennsylvania and the struggles of their new MGM Grand casino property, there were questions as to whether Foxwoods would continue to try to expand their casino operations in the current economic climate.
Plan for Milford Casino
Well, it's time to put those questions to rest. Foxwoods Resort Casino has presented a $1 billion casino plan to the town of Milford, Massachusetts, staking their claim to one of the three resort casinos that have been authorized by the Massachusetts state government. The project was presented to Milford's Board of Selectmen by Crossroads Massachusetts LLC, a partnership led by developer David Nunes and other businessmen that Foxwoods has joined with to present their vision.
According to the proposal, the Milford casino would create 3,500 jobs and $20 million a year in tax revenue for the town. It would also be a boost to the local economy, as the casino group estimates there would be about $50 million a year in new purchases from local businesses.
Ecological Concerns
One of the biggest local concerns about the casino has been the potential ecological impact of building in the wetlands contained on the 187 acres earmarked as the casino site. However, Foxwoods says they have addressed this issue by restricting their building to only 10% of the site, thus preserving much of the area. The site would also be improved with more recreational trails, and some areas would be protected as ecological zones. Foxwoods also said they can use current public works to meet water and sewer needs, and that traffic concerns can be met as well.
"By pursuing a collaborative and open process, we have listened to the citizens of Milford and worked hard to address concerns," said Foxwoods CEO Scott Butera.
Not a Done Deal
There's no certainty that the town of Milford will reach an agreement with Foxwoods, as there are many hearings and meetings to be held before that can occur. In addition, they will have to survive a review by the state Gaming Commission, and have their plan chosen ahead of those by other groups, including the Suffolk Downs racetrack in Boston. Finally, the plan would have to be approved by local voters in a referendum, and there is significant opposition to the casino plan in Milford.
But Foxwoods is hoping to overcome these obstacles in an effort to expand their brand throughout the northeastern United States. While the casino brand was a pioneer in the regional gambling market when it first opened, it has faced extensive competition in recent years due to enormous gambling expansion in Pennsylvania and now Massachusetts. Being a part of that expansion could help Foxwoods turn it into an opportunity rather than a threat.
Foxwoods is competing for the third of three proposed casino sites in Massachusetts. Preliminary agreements have already been reached by MGM and Wynn for potential casinos in Springfield and Everett, respectively.