Las Vegas Looks to India for Its Next Big Tourism Base
Posted on: February 11, 2016, 04:10h.
Last updated on: February 11, 2016, 04:11h.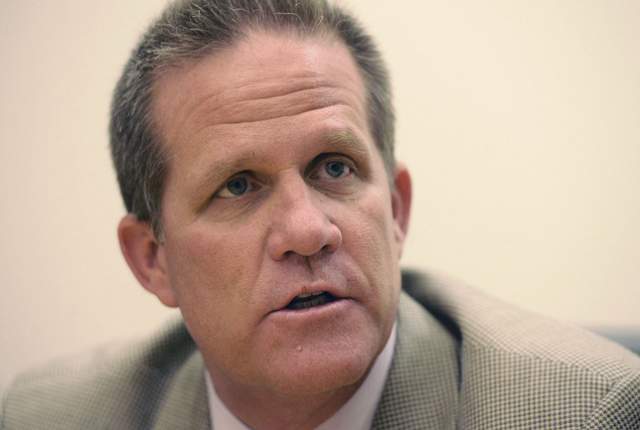 Is India the new China? As the economic slowdown in the People's Republic puts the squeeze on the once-burgeoning Chinese middle-class and their ability to travel with money, Las Vegas is looking to new vistas for the next potential visitor boom.
Would you ever think that could be India? Well, think again, because India it is, indeed.
India has an estimated 450 million middle-class citizens, according to the Nevada Commission on Tourism, 50 million of whom own passports, and the commission wants to court them. All of them.  
Nevada was prescient in anticipating the growth of Chinese tourism in the noughties. It was the first US state to open a licensed tourism office in Beijing back in 2004, and now, the Silver State is looking to build the same kind of bridges with India.
State officials, led by Lt. Gov. Mark Hutchison, recently undertook a four-day tourism trade mission to New Delhi, the country's capital, establishing Nevada's first representative office there. Nevada has also signed a deal with Indian tourism marketing company Sartha Global to help push the Western state's unique aura and brand.
And while India may not have the innately enthusiastic gambling culture of China, there are other draws beyond gaming that should prove to be enticing on their own.
Western Promise
India has an avid interest in Western culture, the commission noted, and by "Western," we mean cowboys and (the other kind of) Indians. This, said, Larry Friedman, deputy director of the Nevada Commission on Tourism, could be a "real plus for our rural Nevada attractions."
"They're intrigued by our Western heritage and enjoy seeing real, live cowboys," he added.
Friedman was addressing a meeting of the Las Vegas Destination Services Association, attended by the Las Vegas Review-Journal.
"As in China, building relationships with the Indian people is the cornerstone of developing the market," Friedman said.
"I feel really good about our timing on this," he added. "How often do we get a chance to arrive in a market when it's in its infancy?"
Timing Is Everything
Friedman said that the timing was also on point because of a recent hit Bollywood movie that was filmed in Las Vegas, boosting interest among the populace.
The United States is the most desirable travel destination for Indian citizens, according to research, with Las Vegas coming in third, behind only the vastly different cities of New York and San Francisco, as the most popular among potential Indian tourists.
While gambling laws in India are almost completely left up to the individual states, they are generally very restrictive. Casino gambling is legal in just three states, Goa, Daman, and Sikkim. Goa has six land-based casinos and four floating casinos, on the Mandovi River, while Sikkim has just two.  
"There's no reason to believe we won't be able to achieve double-digit percentage growth in the next few years, particularly in the state's rural areas," asserted Friedman.
Las Vegas has another advantage: its gourmet chefs are well-used to creating dishes for folks with every possible palate, cuisine, and dietary need. And you can be sure that topic is being addressed in the city's higher-end eateries even as we speak.