Florida Gets Giant Gambling Reform Bill to Chew On
Posted on: January 15, 2017, 02:00h.
Last updated on: January 15, 2017, 11:37h.
An ambitious new gambling bill, SB 8, presented to the Florida Senate this week by Senator Bill Galvano (R-Bradenton), proposes wide-ranging reforms that would include the expansion of slot machines into counties where they have voter approval.
It would also permit pari-mutuel venues to run blackjack games, previously a preserve of the Seminole tribe, which operates seven casinos on tribal lands throughout the state.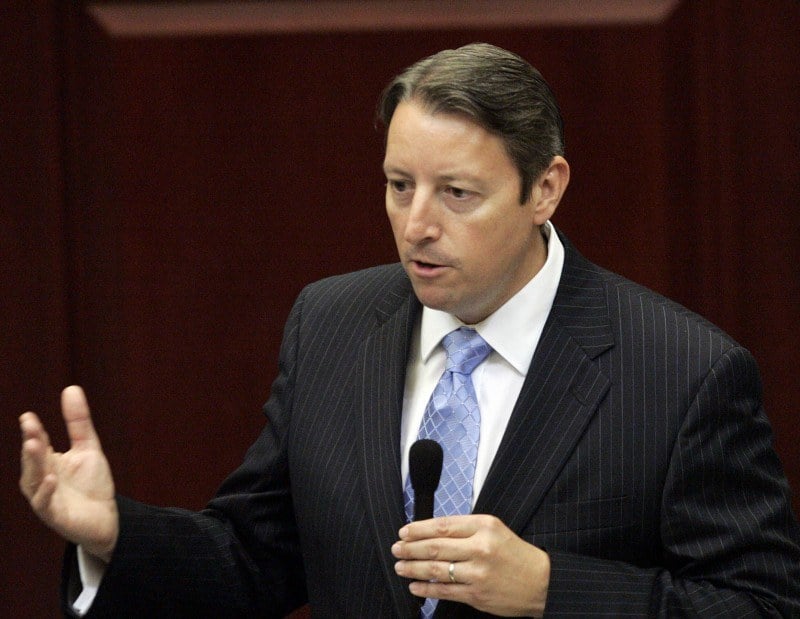 In December, a federal judge ruled that the Seminoles could continue to offer blackjack at their properties until 2030. A previous 2010 compact had given the Seminoles exclusivity on the "banked" games in Florida in return for $1 billion to be paid to the state over five years.
But when that agreement expired in 2015, and negotiations over a new compact failed, the Seminoles continued to offer the games regardless.
Seminole Dispute
When the Florida sued, the tribe countersued, arguing that the state had violated the compact by allowing cardrooms and racetracks to offer bank card games and electronic blackjack at their premises. The judge agreed that the state gambling regulator, FDBPR, had made a serious error of judgement in approving these games.
Galvano's bill would address the issue by resurrecting a compact proposal, negotiated between the Seminoles and Governor Rick Scott last year, which was ultimately rejected by the legislature.
The Seminoles agreed to pay the state $3 billion over seven years in exchange for the exclusive right to offer craps and roulette, which would compensate them for the loss of exclusivity on banked games proposed by the new bill.
The legislature may be more inclined to accept what would essentially be the biggest casino revenue-share deal in the US now that the Seminoles have gained the upper hand in the courts, and Galvano is hoping the tribe will play ball.
Death by a Thousand Amendments
"I know that we have to create a new agreement with the tribe," Galvano, who was one of the main architects of the 2010 compact, told The News Service of Florida. "But now we have a basis for them to know what's coming and to negotiate on the components of something, as opposed to sending a compact to us only to have a death by a thousand amendments. That's what I want to avoid."
SB 8 would also authorize decoupling for racetracks, which would mean horse and dog racing operators would not be required to run live races and instead could offer other forms of gambling, like slots. It would also create a regulatory framework for DFS contests.
"To effectively address an issue like gaming that involves an almost century-old industry and a sovereign within our own borders, it has to be rolled out procedurally correct," said Galvano. "The bill that has been filed is comprehensive on the industry side. It really includes most everything that has been discussed of late."
Similar Guides On This Topic