FBI Raids Imperial Pacific HQ on Saipan, Governor Also Targeted
Posted on: November 8, 2019, 11:53h.
Last updated on: November 11, 2019, 08:28h.
The FBI raided the offices of the governor of the Northern Mariana Islands on Thursday, as well as the headquarters of Imperial Pacific International, the Chinese company currently building the Imperial Palace Casino on the island of Saipan, according to local press.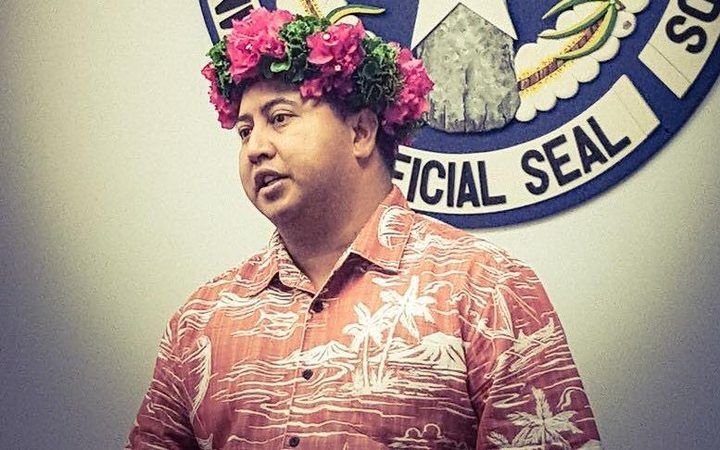 The Commonwealth of the Northern Mariana Islands (CNMI) is one of the US's remotest territories and falls under US jurisdiction.
This is the third time in as many years that US authorities have conducted raids on operations associated with Imperial. But it's the first time the islands' government has also been targeted.
The reason for Thursday's raids is unclear.
Imperial Pacific is in the process of suing Bloomberg for alleging financial improprieties between the casino developer and the islands' governance, an assertion both parties have strongly denied.
Governor Spoke to FBI
In an official statement on Thursday, CNMI Governor Ralph Torres said he swore to uphold the Constitution and that he was cooperating with the agency's inquiries.
"I will continue to do what I have always done, which is to support the goals and aspirations of the people I serve and to remain worthy of this privilege that has been given to me," Torres added.
In a press conference later in the day, Lt. Gov. Arnold Palacios confirmed Torres had met with FBI agents, adding that the governor had provided "full access" to his office, as reported by The Guam Daily Post.
"We have provided them with all the information and access that they have asked for. We have been completely transparent and helpful with the investigation," Palacios said. "This has not slowed down any of our government operations or ongoing initiatives that we have undertaken to improve the economy, and the lives of our people."
Labor Transgressions
Imperial Palace first caught the attention of US authorities in 2017 when a construction worker fell from scaffolding on site and was killed.
The FBI found unsafe working conditions and widespread visa violations. Investigators discovered that many workers had been trafficked from China and were severely underpaid.
The US Labor Department ordered Imperial Pacific contractors to award $13.9 million in back wages and damages. Two contractors were charged with importing and harboring illegal aliens.
Bloomberg reported that Imperial Pacific's offices on Saipan were then raided in March 2018 and that agents were seen removing boxes of documents. The company denied this.
Who Owns Imperial Pacific?
Imperial Pacific was founded by a mother-and-son team of junket operators, Cui Lijie and Ji Xiaobo, who had grown wealthy in Macau. They were granted the sole casino license on Saipan in 2014, despite having never built or operated a casino before.
While the casino hotel is partially open, the company has consistently missed deadlines to complete the project.
We want to assure the people of the CNMI that we continue to be law-abiding and good corporate citizens who are proud and privileged to be members of the CNMI," said Imperial Pacific in a statement.
"We want (to) assure our employees, their families, vendors, patrons, and residents alike that our companies are intent on succeeding and making the CNMI the jewel of the Pacific for our emerging gaming industry," it added.
This article was updated to reflect that Guam is not part of the Northern Marianas, as had previously been stated. 
Latest Casino Stocks:
Retrieving stocks data...
Retrieving stocks data...
Retrieving stocks data...
Retrieving stocks data...
Retrieving stocks data...