FanDuel Officially Launches Mobile Sportsbook in West Virginia, Announces Dates for Iowa, Indiana Retail Books
Posted on: August 27, 2019, 01:13h.
Last updated on: August 27, 2019, 01:09h.
Monday marked a big day for FanDuel's sportsbook, which not only officially announced the launching of its mobile sportsbook in West Virginia, but also revealed when its sportsbooks would open in Iowa and Indiana.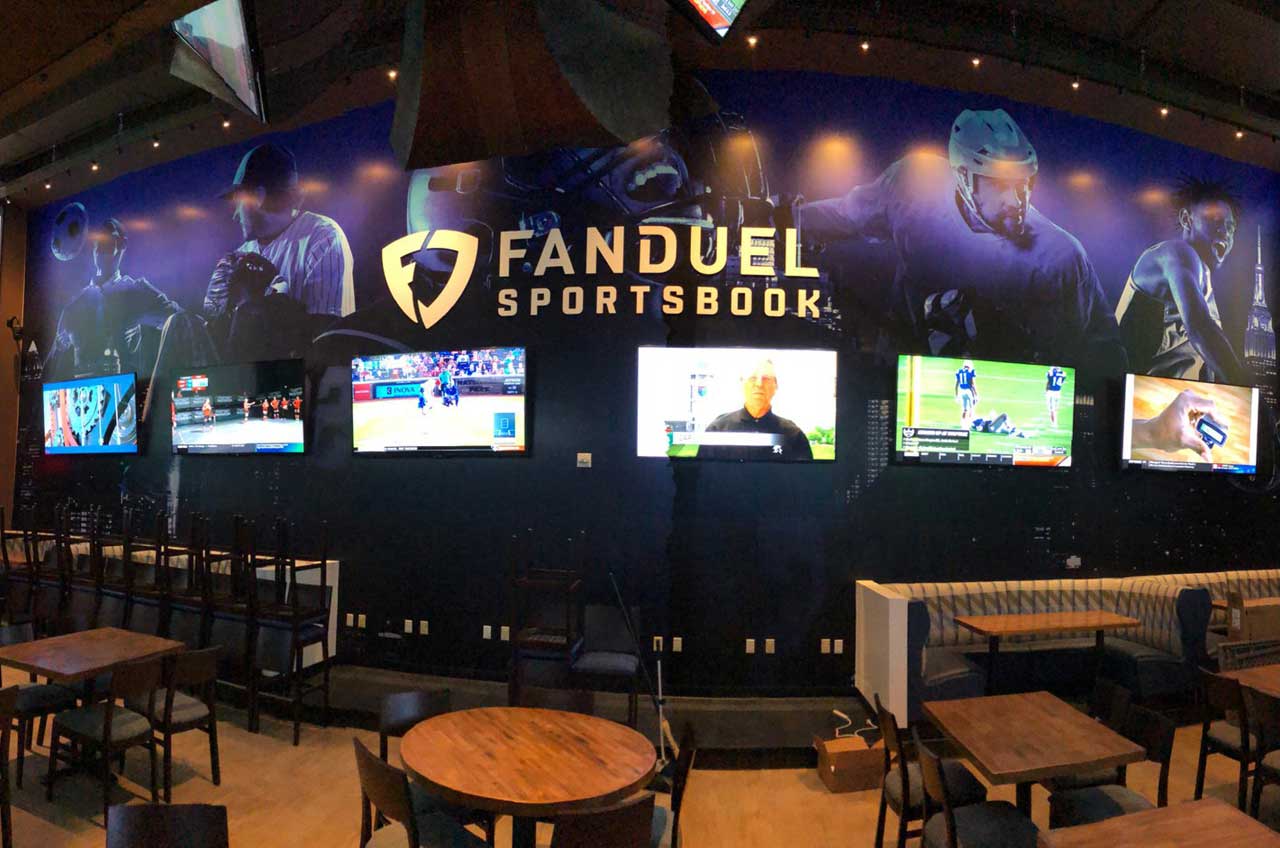 The company's mobile arrival in West Virginia gives that state its first online sportsbook in nearly six months. The BetLucky application went live last December, but closed in early March after a vendor dispute.
In May, DraftKings conducted testing on its mobile application. However, concerns about the out-of-state location of a wallet server prompted the West Virginia Lottery, which manages sportsbooks in the state, to hold off on approving the app.
In a statement, FanDuel noted that the West Virginia mobile application is slightly different than the app designed for both New Jersey and Pennsylvania. It also is already available for both Apple iOS and Android users.
FanDuel Group developed its own account and wallet technology in-house that is the backbone of the new operating system on the FanDuel Sportsbook app in West Virginia," FanDuel said in its statement. "The Sportsbook now connects to FanDuel's popular fantasy sports app, so customers can use fantasy sports and sportsbook winnings interchangeably."
In addition, FanDuel's college football page has a separate tab already set for West Virginia University games, meaning fans can click on the tab to immediately find the game instead of scrolling through the dozens of contests on the general page.
FanDuel already had an established retail presence in West Virginia at The Greenbrier Resort. While bettors will need to physically be in the state to make wagers, they do not need to establish accounts at the retail sportsbook first.
Last week, West Virginia Lottery Director John Myers said two applications were in the final stages to go live. Since then, no other company has yet announced its plans to take online bets in the state.
FanDuel Opens in Iowa Thursday
Later this week, FanDuel will officially open a sportsbook in its fifth state when it celebrates the opening of the book at the Diamond Jo Casino in Northwood, Iowa. Minnesota Vikings Hall of Famer John Randle will be on hand Thursday to place the first bet at the Iowa casino located near the Minnesota state line.
On Sept. 4, FanDuel will open a sportsbook at the Diamond Jo Casino in Dubuque, Iowa, near both Illinois and Wisconsin. Former Green Bay Packer wide receiver Antonio Freeman will make the first bet at that location.
Kevin Hennessy, FanDuel's director of publicity, said there is no time frame set to start the mobile sportsbook in the state. Iowa state law requires through the end of next year that customers who want to establish a mobile account must set it up at the retail sportsbook first. Starting in 2021, Iowa sports bettors will be able to start their accounts online.
Iowa started sports betting on Aug. 15.
Indiana On Deck
While sports betting regulations have not been passed by the Indiana Gaming Commission, FanDuel is joining other sportsbooks in announcing when they plan to open.
On Sept. 5, the Blue Chip Casino Hotel and Spa in Michigan City will welcome former Chicago Bears great Brian Urlacher to make the first bet at the FanDuel Sportsbook.
Four days later, FanDuel has invited former Cincinnati Bengals quarterback Ken Anderson to celebrate the grand opening of the sportsbook at the Belterra Casino Resort in Florence. The Belterra opening is planned to take place after most of the week 1 NFL games. As of now, though, there are no plans for a soft opening at the casino, Hennessy said.
Like Iowa, there's no date yet to launch mobile sports betting in the state.
The Diamond Jo, Blue Chip, and Belterra casinos are all owned by Boyd Gaming, which has a partnership with FanDuel to manage sportsbooks for its casinos.