Proposed Entry Fee at Philippines Casinos Would Suppress Gaming Revenue, PAGCOR Says
Posted on: June 24, 2017, 10:00h.
Last updated on: June 24, 2017, 10:18h.
Casinos in the Philippines might soon begin charging guests PHP3,000 ($61) to enter, as one lawmaker believes an admission fee would help fight problem gambling.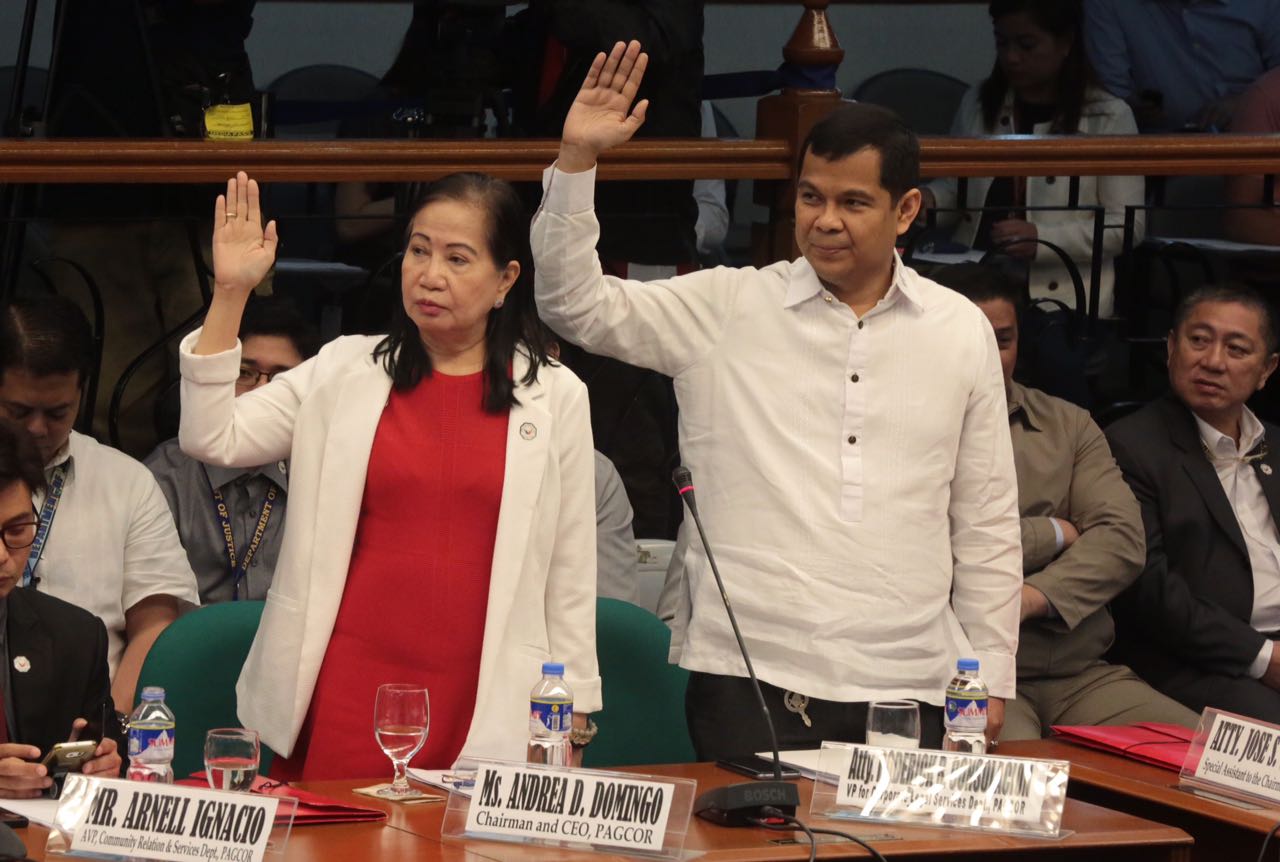 The Philippine Amusement and Gaming Corporation, however, rejected the notion, saying that such a rule would devastate the country's surging casino entertainment industry.
"It will have a negative effect," PAGCOR Chairwoman Andrea Domingo said this week. "If the PHP3,000 would be imposed as an entrance fee, it would wipe out the whole mass market."
Rep. Rodolfo Albano III introduced a bill earlier this month to require casinos to charge visitors for entry. The legislation was in response to the deadly June 2 attack at Resorts World Manila that left 37 dead. The gunman was later revealed to be a problem gambler who was in serious debt.
Banning the Poor
Domingo's assessment is that a $61 entrance fee would keep the local masses out of casinos altogether.
Albano doesn't deny that notion, and says his proposal would protect the working poor. His legislation seeks to ensure, "the person entering any and all casinos in the Philippines has the financial resources to engage in any form of gambling."
The average annual income for Philippine citizens is about $3,000 a year, according to the International Monetary Fund and World Bank.
While lawmakers agree steps need to be taken to prevent future attacks from angry gamblers, they also recognize that PAGCOR, which currently operates as both a regulator and casino operator, is a huge contributor of tax dollars to national coffers, behind only the Philippines Bureau of Internal Revenue and Bureau of Customs.
Global Response
Prohibitive entry fees are not a foreign concept at casinos in Asia. The tactic has been used in Singapore at the Marina Bay Sands, which charges locals S$100 (US $72) for a one-time entrance, or Singaporean citizens and permanent residents can pay an annual fee of S$2000 (US $1,440).
The Sheldon Adelson-owned casino presents this as a responsible gaming measure, and though it is not clear how effective it has been in that regard, the casino has stayed full, which suggests such fees don't automatically eliminate casino business, nor hurt their ability to generate tax dollars.
In Japan, where lawmakers are currently drafting bills to establish integrated casino resorts, the idea of entrance fees has been floated, but the latest report is that locals might be required to use an identity card system to limit the frequency of visits from Japanese citizens to the casino.
Macau is also rethinking its entrance areas. But instead of looking for ways to keep its own citizens out, officials are concentrating their attention on improving front-door security measures to keep terrorism and other potential deadly attackers away.