DraftKings Launches in Germany Via Maltese Skill-gaming License
Posted on: March 27, 2017, 05:00h.
Last updated on: March 27, 2017, 01:58h.
DraftKings launched beta-testing in Germany over the weekend, as the company  attempted to get back on track with global expansion plans that were disrupted in late 2015.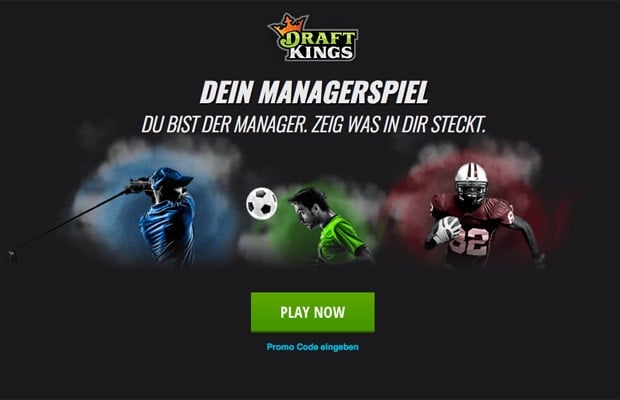 "Germany is known for its passionate sports fans and we are pleased to welcome them to daily fantasy sports," insisted DraftKing's Jeffrey Haas in the officiall announcement. "Germans show a proclivity for American sports, particularly the NFL and NBA. Initial testing in Germany shows that our most popular sport has been the NBA, which is why we are opening our beta test to all German sports fans."
In July 2015, the Boston-based daily fantasy sports giant raised $300 million in funding, $150 million of that coming from Fox Sports in return for an 11 percent stake in the company. The popularity of DFS had exploded in the US throughout 2015, fueled by a blitz of television advertising, and DraftKings was poised to take on the world.
Ambitions on Hold
It announced as much via press a release,when it also broke the news that it received a license to operate in the UK. There was talk of Europe, Asia, and Latin America, of "international explosive growth" as the company sought to "engage with sports fans around the world."
It didn't happen, and the only thing that exploded was DFS's domestic reputation, followed by a series of incendiary lawsuits, as the legality of the contests began to be challenged across the US.
Both DraftKings and FanDuel were required to put their expansion ambitions on hold, as they plowed capital into lobbying efforts and legal battles fought in several fronts.
A platform did launch in the UK, but with little fanfare and none of the marketing bluster that had been promised. The jury remains out on whether there is a real appetite for DFS in Britain where residents have free and easy access to sports betting of every variety.
Malta Embraces DFS
Significantly, DraftKings has just completed a new round of funding, raising $100 million, although in these uncertain times it's unlikely to blow this on a German media blitz.
Perhaps more significant is that the fact that DraftKings recently became the first operator of any type to be approved by the Malta Gaming Authority for its new "skill-gaming" license.
Malta is the European hub of online gambling licensing, and its decision to include DFS under "skill gaming" as opposed to gambling licensing provides a base for for operators to target numerous countries within the European Union and grow their operations there.
Similar Guides On This Topic
Latest Casino Stocks:
Retrieving stocks data...
Retrieving stocks data...
Retrieving stocks data...
Retrieving stocks data...
Retrieving stocks data...