NCAA Lays Down Its 'Model' Sports Betting Legislation in Indiana
Posted on: October 25, 2018, 10:03h.
Last updated on: October 25, 2018, 01:44h.
Indiana lawmakers are interested in sports betting which means the sports leagues are interested in Indiana lawmakers. Last Friday, the NCCA submitted a framework of "principles" that it hopes will shape a future sports betting market in the state and elsewhere.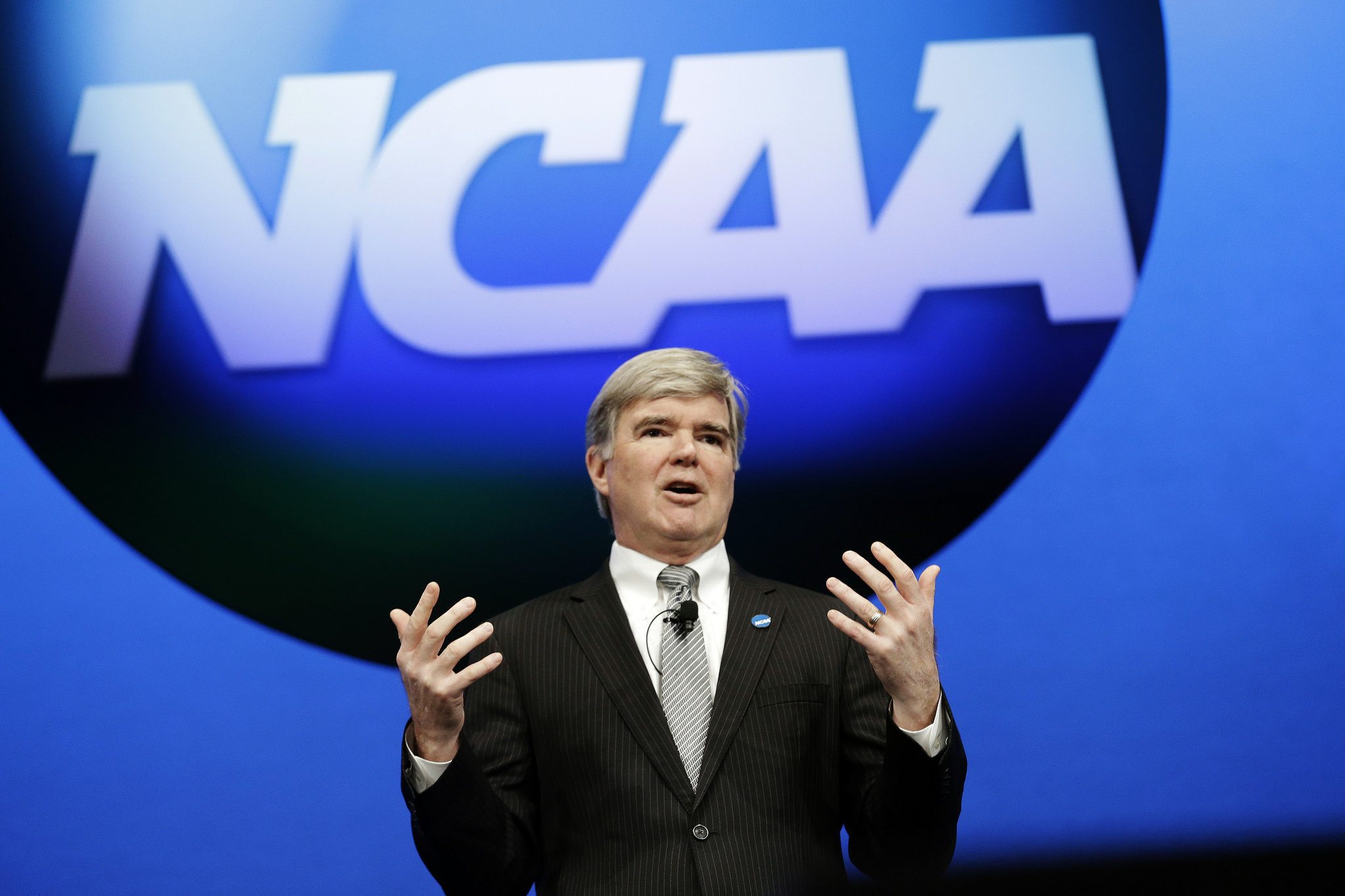 The framework will likely become the league's 'model legislation,' to be pushed in legislatures across the land.
While the NBA and MLB have been hawking their own model legislation from state-to-state ever since the demise of PASPA, this is the first time the NCCA has been known to attempt to influence a legislature that's examining sports betting regulation.
In fact, it could have been delivered by hand. The NCCA headquarters are a few blocks from the Indiana Statehouse in Indianapolis.
No Integrity Fee
The most striking thing about the league's list of "Sports Wagering Principles" is that there is no demand for an "integrity fee."
This was the one percent – then 0.20 percent — cut of all bets placed on a league's games pushed by the NBA's and MLB's model legislation, which has been largely ignored by states following a push back from the gambling industry.
This is consistent with a resolution adopted by the NCAA in July, which states:
Whereas some have advocated that NCAA members financially benefit from new state laws, including integrity fees levied on sports wagering revenues, the NCAA chooses to focus its attention on education, the protection of student-athletes and staff, and a standard approach to game integrity through consistent national guidelines.
Legal Sports Report speculates the reason for dropping the integrity fee is down to the perception the NCCA is greedy for refusing to pay its athletes.
"One would expect some outrage if betting funneled big money to the NCAA while student-athletes struggle to pay for books," writes LSR.
'Risky' In-Play Restrictions
Instead, it's about the control and monetization of official league data — a theme that is becoming common among all the pro leagues.
"Official date — those records maintained by professional and amateur sports organizations — ensure the timeliness, accuracy, and integrity of information. Sports betting operators will be required to use this information to determine betting outcomes," the NCCA states.
The disclosure of data related to the health of players, however, would be prohibited unless expressly approved by the injured athlete.
Along with a fairly standard list of player protections and consumer rights, the NCCA also calls for the prohibition of certain "risky bets."
"Wagers on individual events or actions during contests increase the opportunity for match-fixing and other corrupt practices related to sports betting," it says, adding that it would work with regulators operators to "restrict certain types" of in-play betting.