Las Vegas Golden Knights Strike In-Arena Branding Partnership with William Hill
Posted on: September 19, 2018, 08:00h.
Last updated on: September 19, 2018, 08:07h.
Fledgling NHL franchise Las Vegas Golden Knights has signed a multi-year, first-of-its-kind deal with sports book operator William Hill that will see the British bookie's logo displayed on the video board during intermissions in games at the T-Mobile Arena. The board will flash William Hill's updated league-wide odds, according to a Golden Knights announcement Tuesday.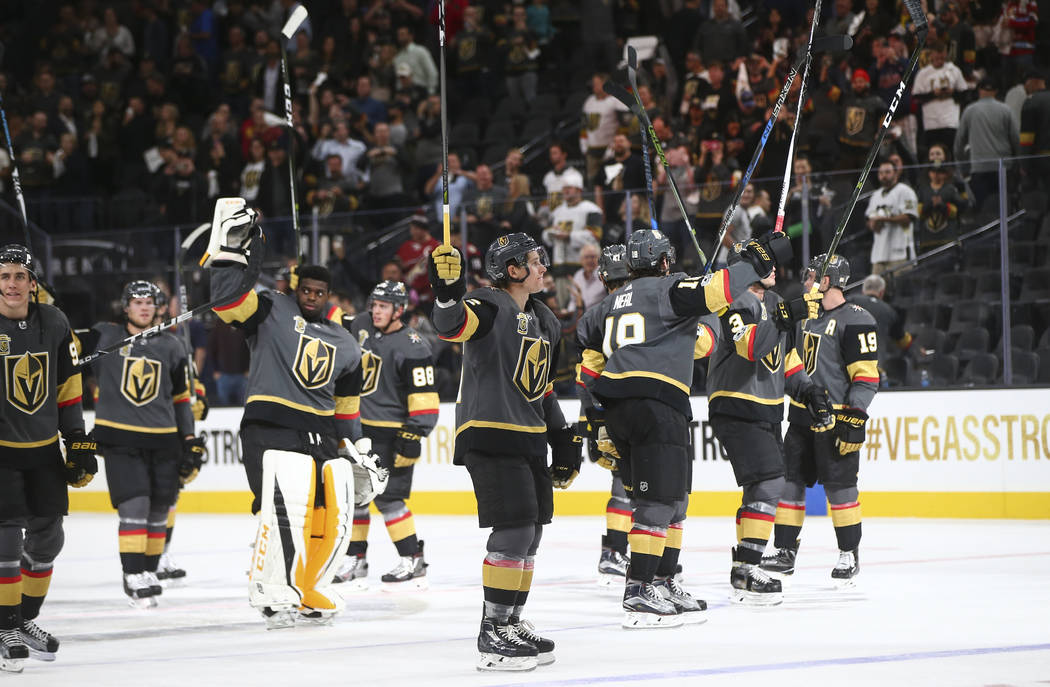 While the exact terms of the agreement have not been disclosed, the deal offers a glimpse at the future sponsorship opportunities available to sports leagues and teams arising from the liberalization of sports betting in America.
It's the first ever sponsorship deal between a bookmaker and an NHL team and the first with any major league or team team that's known to include in-arena sports betting branding, visible to TV cameras.
While MGM Resorts and the NBA signed a sports betting partnership in July, that was more specifically about sharing data and digital streaming.
In an official statement, Golden Knights President Kerry Bubolz called it a "historic, landmark agreement."
Old Attitudes Change
It's a deal that would have been unthinkable until very recently. The NHL has been a longstanding opponent of sports betting and a plaintiff, along with the NFL, NCAA, MLB, NBA, in New Jersey's protracted legal battle for the right to offer sports betting at its casinos and racetracks.
But the league's attitude towards gambling thawed long before the Supreme Court ruled in New Jersey's favor last May. The Las Vegas Golden Knights were several years in the making, and eventually approved as the NHL's newest franchise by unanimous vote in June 2016.
That was a recognition that Las Vegas was no longer perceived as a threat to the integrity of the league's games because illegal sports betting could be accessed digitally from anywhere in the US.
Overcoming Odds
The Golden Knights' first season, in 2017/2018, surpassed all expectations — including the bookies' — as the team won the Pacific Division and Western Conference, before reaching the Stanley Cup Finals and losing to the Washington Capitals.
We are headquartered in Las Vegas and have seen first-hand what this team has done for our community," William Hill US CEO Joe Asher said in a statement. "We are proud of the fact that this is the first sponsorship agreement between a sports book and an NHL team in the country."
William Hill is the sports betting market leader in Nevada, with 108 facilities, and has launched sports books in New Jersey, Mississippi, Delaware, and West Virginia since the SCOTUS decision paved the way for state-sanctioned sports betting across the US.
The Golden Knights will kick off their second season on October 4 at the T-Mobile against the Philadelphia Flyers.