DraftKings and FanDuel Agree with NCAA to Suspend Amateur and College Sports Contests
Posted on: April 5, 2016, 06:30h.
Last updated on: April 5, 2016, 06:30h.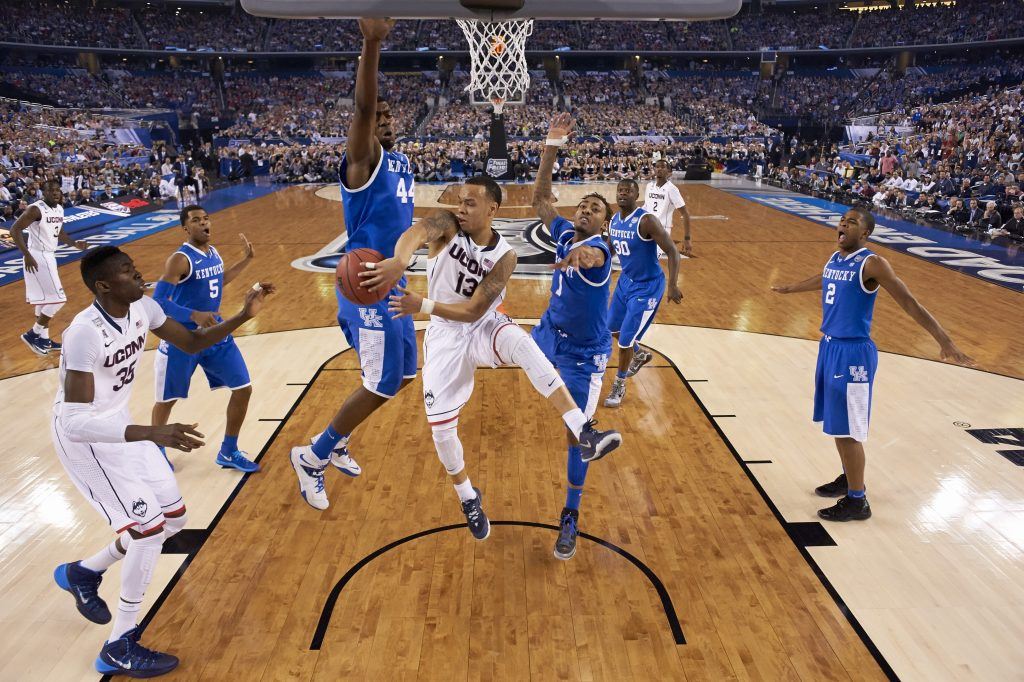 While the 2016 Men's NCAA National Championship ended in spellbinding drama last night and Kris Jenkins' sizzling, match-winning shot in the final micro-second of the blew our tiny little minds, this is probably the last year ever that fans will be able to ramp up the enjoyment of March Madness through DFS contests.
Both DraftKings and FanDuel have voluntarily agreed this week to close the drafts on college-level and amateur sports. This follows what a FanDuel spokesperson described as "months of productive conversations" with the NCAA, as well as state legislators, during which both companies heard their concerns about the impact of fantasy sports on college-level and amateur athletics.
Both Indiana and Virginia, which this year became the first states to regulate DFS in the US, included provisions in their legislation that the contests must not be based on college competitions.
"It is clear that this is an issue that matters to a variety of constituencies and we feel that the best path forward is to suspend offering these contests pending resolution on the issue within state legislatures," said FanDuel.
"We supported all of these efforts, and going forward we will actively support bills containing the same provisions. We are pleased that we can work together with the NCAA on smart regulations for the fantasy sports industry."
LA Galaxy Deal
Meanwhile, in related news, DraftKings announced this week that it has partnered with Major League Soccer franchise LA Galaxy. As well as having its branding within the Galaxy stadium, DraftKings will offer "once-in-a-lifetime VIP experiences" through its contests.
The site has revamped and expanded its soccer offering as part of its recent move into the UK and planned expansion throughout Europe and Latin America. And while the marketing push in the UK appears to have been muted, perhaps through distractions with its various legal skirmishes closer to home, DraftKings did manage to nail down sponsorship deals with English Premier League clubs Arsenal, Liverpool and Watford in February.
What Happened to DraftKings' International Expansion?
Other than this powerful marketing coup for a new brand in the UK market, our UK-based spies report that DraftKings has barely registered among the local populace, despite the company accumulating a $300 million war chest from investors last summer to aid international expansion.
Half of that sum came from Fox Sports, for an 11 percent stake in the company, and so the news that Fox Sports Australia has teamed up with local betting operator CrownBet to launch its own Australian DFS platform this week, on Sportech's DraftDay platform, seems like an odd one to us.
Just to confuse matters further, the new brand is called "DraftStars," risking the ire of the intellectual property lawyers at Amaya, whose "StarsDraft" DFS brand is currently on ice, pending a more favorable regulatory outlook it the US.