DraftKings Employee Cleared in Daily Fantasy Sports Cheating Scandal
Posted on: October 22, 2015, 02:23h.
Last updated on: October 22, 2015, 02:25h.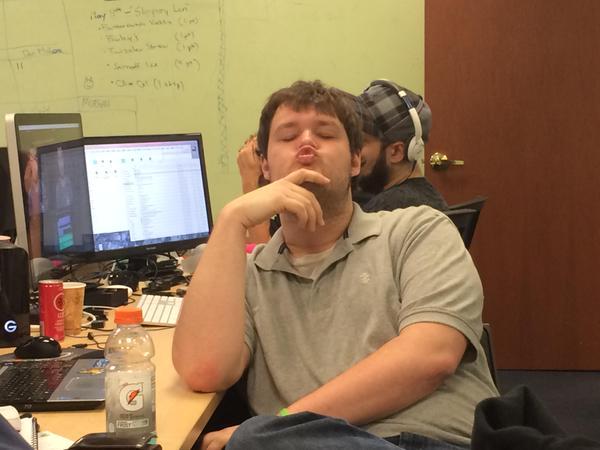 DraftKings employee Ethan Haskell did not use insider data to gain an advantage while competing in FanDuel's $5 million NFL Sunday contest according to an independent investigation.
International law firm  (GT) was hired by DraftKings to determine whether Haskell used data he was privy to in determining which NFL players to add to his daily fantasy sports (DFS) roster.
Though he topped nearly 230,000 other entries into the $25 contest and won $350,000 for his efforts, examiners discovered zero evidence to suggest his achievement was fraudulent.
Led by former US Attorney for the District of Massachusetts John Pappalardo, Greenberg Traurig concluded that "Mr. Haskell could not possibly have entered the winning lineup based upon receipt of the Company's non-public aggregate ownership percentage information, because he did not receive that information until 40 minutes after the lineup was locked."
"GT's independent investigation has concluded that it was impossible for Mr. Haskell to have gained such an advantage in the FanDuel contest," the firm declared.
DraftKings CEO Jason Robins celebrated the news.
"We are very pleased that the independent investigation by Greenberg Traurig has confirmed the findings of our internal review of this matter and our conclusion that there was no improper use of information by our employee," Robins said in press release. "In fact, as the investigation also concluded, it was not even possible for non-public information to have been used improperly."
Independency Questioned
Haskell's monster payout has spurred DFS controversy and legal inquiries.
Several states have opened probes into the market, the Department of Justice and FBI is studying how DraftKings and FanDuel operate, Nevada has issued cease and desist orders to unlicensed platforms, and a federal grand jury is currently hearing testimony from prosecutors in Florida.
Swift action on the part of DFS operators was essential as the platforms went on damage control and began answering the hundreds of legal questions being directed its way.
But questions will likely remain surrounding Haskell's win due to independency concerns stemming from DraftKings leading the investigation.
Though GT claims it was an independent examination, there's no denying an attorney-client relationship is established in such proceedings.
After all, DraftKings is the one paying the Greenberg Traurig bills.
More Scrutiny Coming
It's a relatively safe bet that the Haskell situation won't disappear into the darkness. An independent investigation doesn't possess subpoena power, nor can it make employees provide testimony under oath.
Armed with those two stipulations, federal and state prosecutors could arrive at a different conclusion than the legal analysis DraftKings' hired firm produced. DraftKings said it would continue working with legal authorities to clear up any allegations.
"DraftKings is fully committed to operating our daily fantasy sports games in a manner that is completely transparent and fair for all players," Robins affirmed. "We will also continue to work with all relevant authorities to ensure that sports fans can continue to enjoy the daily fantasy sports experience they love."
That experience will continue to be shrouded in scandal for the foreseeable months.
Most Read