DraftKings and FanDuel Petition Nevada Gaming Policy Committee for Inclusion
Posted on: August 20, 2016, 10:02h.
Last updated on: August 20, 2016, 10:02h.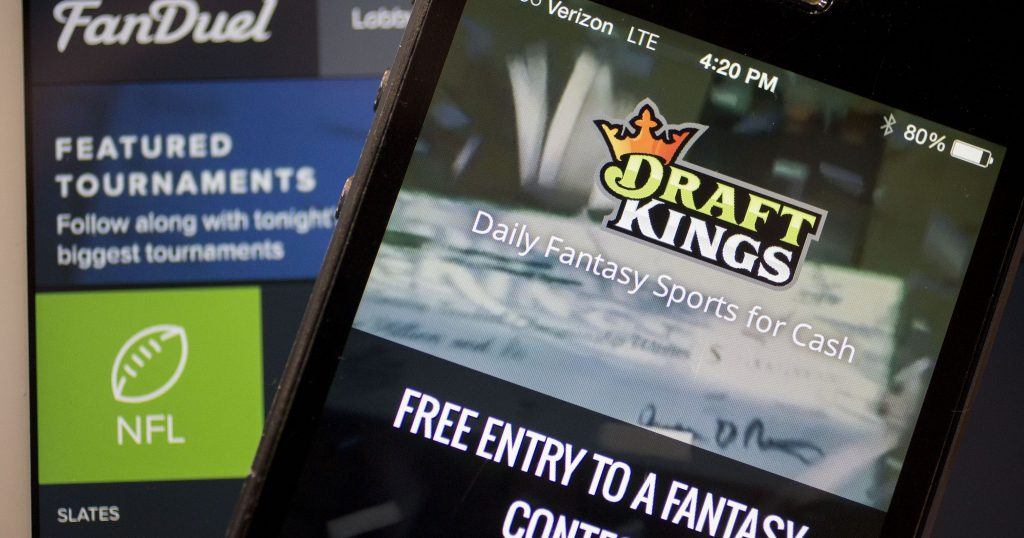 DraftKings and FanDuel are asking the Nevada Gaming Policy Committee to consider recommending to the state legislature that a "fantasy sports license" be developed and passed. The two daily fantasy sports (DFS) leaders will present their case when the committee meets in Las Vegas on August 23.
The DFS platforms ceased operations in the Silver State after Nevada Attorney General Adam Laxalt issued an opinion last October that declared, "Daily fantasy sports constitute sports pools and gambling games."
In response, the state said DFS companies like DraftKings and FanDuel would need to seek a sports gambling license to continue operating. To date, neither has sought such a permit.
It appears the DFS powerhouses instead believe their contests, which they claim are games of skill and not luck, might still find legal ground to stand on in Nevada.
DFS Sends in Lawyer
Representing both DraftKings and FanDuel, attorney Scott Ward will argue on behalf of daily fantasy companies. Ward is no stranger to DFS, and recently helped sway the New York Assembly into passing fantasy sports legislation.
The Washington, DC, lawyer is hoping to do the same in the Silver State. "We think the end result will be our ability to return and operate in Nevada," Ward told the Review-Journal.
In pre-meeting documents released on the Nevada Gaming Control Board website, DraftKings and FanDuel are apparently taking their first steps into policymaking.
The companies have presented sample legislation for how DFS regulation might work in Nevada. Likely authored by Ward's firm, the proposal calls for a $500 license application fee with annual renewals at $10,000 or five percent of revenues.
It would also require DFS companies to keep player funds separate from operating accounts, and individuals holding a more than 15 percent stake in a DFS company would be barred from participating.
The document says nothing about potential taxes the state might collect.
USFantasy Reality
The Nevada legislature won't reconvene until February 2017, meaning the largest DFS platforms will miss out on this year's entire NFL season. But one fantasy sports company won't, and it will have the market all to itself.
USFantasy Sports, a pari-mutuel fantasy sports system developed by longtime Vegas gaming veteran Vic Salerno, was approved by the Nevada Gaming Commission unanimously in June.
The differences between the contests offered on DraftKings and FanDuel and the betting opportunities on USFantasy are significant. Instead of choosing a roster of players as is typically the case with the industry leaders, USFantasy will more closely resemble that of horse racing.
Athletes will be selected to Win, Place, and/or Show, and multi-selection "team" contests will feature options such as Pick Three and Trifecta.
For example, say you wager on Aaron Rodgers to score the most fantasy points during an NFL week. He's listed at odds of 5/2, which is the bettor's payout should Rodgers have the best week at quarterback.
USFantasy would be smart enjoy its monopoly this year, because if DraftKings and FanDuel get approved in 2017, the companies will likely regain the vast majority of the DFS market.