DraftKings Surges After Again Lifting 2023 Guidance
Posted on: November 2, 2023, 04:49h.
Last updated on: November 4, 2023, 11:27h.
Shares of DraftKings (NASDAQ: DKNG) jumped 7% during Thursday's after-hours session. The late rise came after the stock posted a 6.43% gain during standard trading hours and after the gaming company again boosted its 2023 guidance.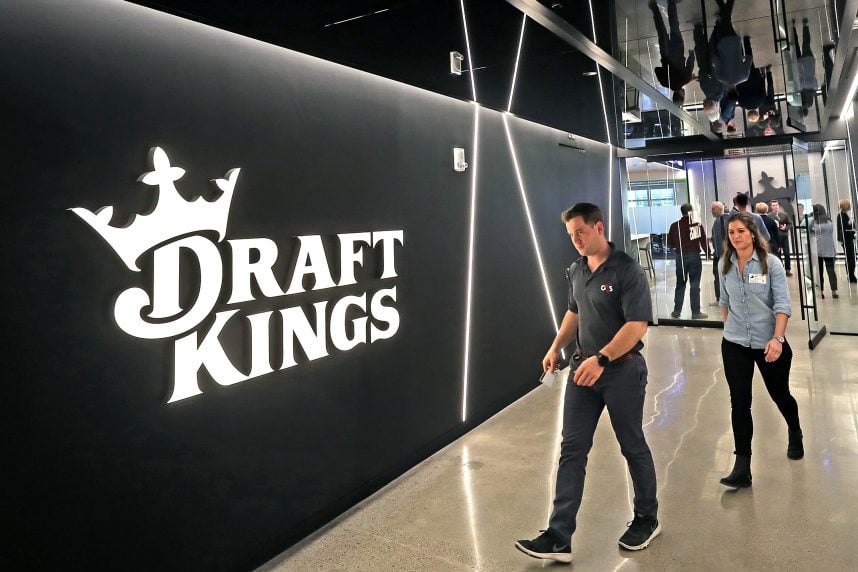 In conjunction with its third-quarter earnings report, the second-largest U.S. online sportsbook operator told investors it now expects to post a 2023 loss. That's based on adjusted earnings before interest, taxes, depreciation, and amortization (EBITDA) of $105 million on revenue of $3.695 billion. That compares with prior forecasts calling for an EBITDA loss of $205 million on sales of $3.5 billion.
Throughout 2023, DraftKings' financial outlook has materially improved. Earlier this year, the sportsbook operator boosted the midpoint of its 2023 sales forecast to $3.185 billion from $2.95 billion while estimating the midpoint of its expected earnings before interest, taxes, depreciation, and amortization (EBITDA) loss for this year will be $315 million, up from $400 million. Improved operating efficiencies are behind the upped 2023 estimates.
DraftKings continues to acquire customers in an efficient manner, sustain customer engagement, improve its sportsbook structural hold and promotional reinvestment for Sportsbook and iGaming, and demonstrate fixed cost discipline," said Jason Park, DraftKings' chief financial officer, in a statement.
The September debut of online sports wagering in Kentucky helped the operator in the third quarter. Maine and North Carolina could have similarly positive effects in the current quarter and into 2024.
DraftKings Delights with 2024 Guidance
With the stock up 154.43% year-to-date and some analysts viewing the shares as pricey, there's some burden on DraftKings to deliver "what's next" in a positive fashion. The operator may have accomplished that objective with its newly unveiled 2024 EBITDA and revenue guidance.
Boston-based DraftKings forecasts a positive 2024 EBITDA of $350 million to $450 million on sales of $4.5 billion to $4.8 billion. That implies the gaming company could be profitable on an EBITDA basis for most — if not all — of 2024 while easily shattering topline records.
"We are poised for a rapid increase in Adjusted EBITDA, as we anticipate strong revenue growth coupled with a scaled fixed cost structure will continue," added Park. "These trends provide for a long runway of margin improvement. Our fiscal year 2024 guidance at the midpoints of $4.65 billion in revenue and positive $400 million of Adjusted EBITDA implies incremental year-over-year revenue growth of almost $1 billion and an increase in Adjusted EBITDA of more than $500 million."
The company also expects to be EBITDA positive in the current quarter to the tune of $200 million.
DraftKings Efficiencies Apparent
With analysts and investors applying increased scrutiny on online sportsbook operators' ability to attract and retain customers without profligate promotional spending, efficiency and profitability are the names of the game for gaming companies.
DraftKings appears to be checking the efficiencies, as it noted monthly unique players increased to 2.3 million average monthly unique paying customers in the third quarter. Importantly, those clients are spending more money.
"Average Revenue per MUP (ARPMUP) was $114 in the third quarter of 2023, representing a 14% increase compared to the same period in 2022. This increase was primarily due to an increase in the Company's structural sportsbook hold rate and improved promotional reinvestment for Sportsbook and iGaming," concluded the operator.