DraftKings Positioned to Beat Q2 Estimates, Says Stifel Analyst
Posted on: August 2, 2023, 09:08h.
Last updated on: August 2, 2023, 09:08h.
With the stock up a staggering 165.5% year-to-date, DraftKings (NASDAQ: DKNG) is heading towards arguably its most important earnings report as a public company.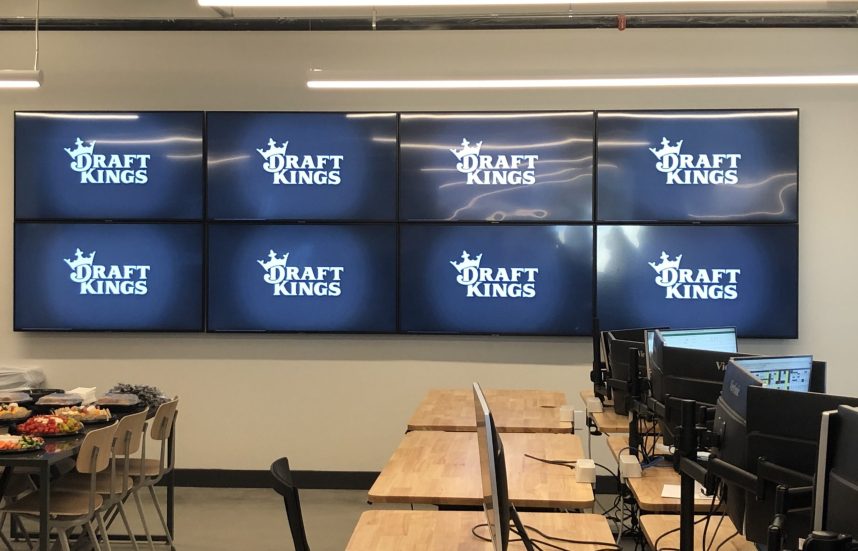 The only sportsbook operator is scheduled to deliver second-quarter results on Thursday after the close of US markets with a conference call slated for Friday morning. Analysts expect the gaming to post a loss of 25 cents a share based on generally accepted accounting principles (GAAP) on revenue of $758.29 million for the June quarter.
Over the past 90 days, 17 of the analysts covering DraftKings upwardly revised earnings forecasts while none lowered estimates. In a since deleted tweet, CEO Jason Robins provided something of a tease, noting the gaming company notched 80% revenue growth in the first quarter in "vintage" states, or those in which DraftKings has been operational since 2018-19.
He added the company is experiencing "strong growth" in existing states and that there's "massive potential in new markets." Although the only specific data point mentioned in the tweet was already known to public investors, there's speculation that the post may be in violation of the Securities and Exchange Commission's (SEC) Fair Disclosure policies.
Big Test for DraftKings
DraftKings stock has a penchant for big post-earnings moves in either direction and it's likely that expectations of positive effects from higher hold and declining costs are baked into the share price.
We see a likely upward bias to estimates, reflecting continued execution on product, sustained rationality in market-wide marketing/promos, and newfound cost discipline," wrote Stifel analyst Jeffrey Stantial in a note to clients this evening. "However, longer-term we see risk of market share compression as DraftKings rationalizes customer acquisition spend, well-capitalized entrants expand in the U.S., and omni-channel competitors catch-up on product."
Adding to the burden on DraftKings to deliver the goods tomorrow is the point that, as Stantial notes, the stock is stretched on valuation following this year's run to the upside.
On the other hand, if DraftKings reports a narrower-than-expected loss and tightens its timeline to profitability, investors may be content to pay up for shares of company that is an entrenched online sports betting leader and adding iGaming market share.
"Still, we expect it will prove difficult to dislodge OSB market share from DraftKings/FanDuel without outsized marketing/promotional campaigns, and increasingly believe it may ultimately require impactful product innovation or structural industry evolution (e.g. transition to more in-play wagering) for a third player to rise to national prominence," added Stantial.
Speaking of Profitability…
Heading into tomorrow's earnings report, there may be added burden on DraftKings to provide positive insight regarding when it will stop losing money because rivals BetMGM and Caesars Digital recently posted profitable quarters.
Even if that news doesn't arrive Thursday, DraftKings is trending in the right direction when it comes to generating significant earnings before interest, taxes, depreciation and amortization (EBITDA) in the coming years.
"Should current market share & margin expansion trends persist, we believe ~$1B of Adj. EBITDA in 2025E is feasible," concludes Stantial.