DraftKings Soars on Improved 2023 Loss, Revenue Outlook
Posted on: May 4, 2023, 03:58h.
Last updated on: May 5, 2023, 10:20h.
Shares of DraftKings (NASDAQ: DKNG) surged in Thursday's after-hours trading session after gaming boosted its 2023 revenue outlook while trimming its expected loss guidance.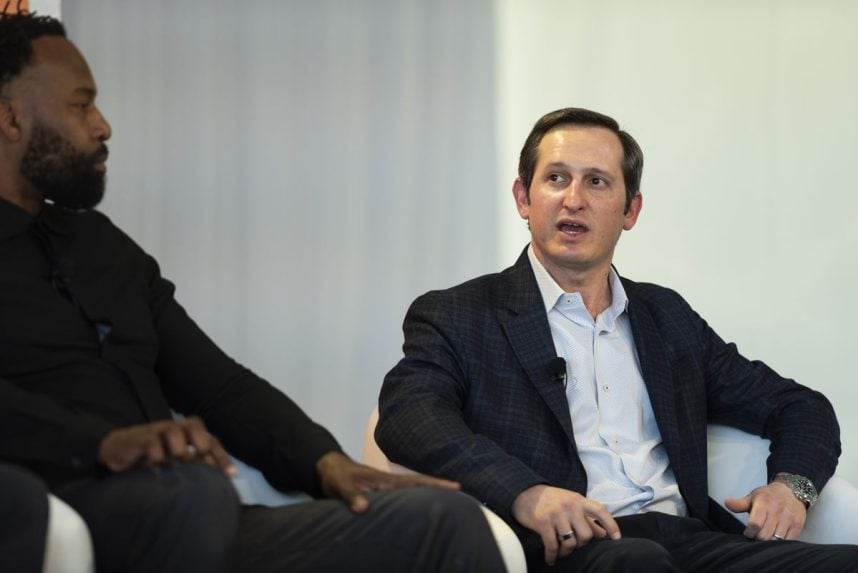 The Boston-based sportsbook operator raised the midpoint of its 2023 revenue forecast to $3.185 billion from $2.95 billion while telling investors the midpoint of its expected adjusted earnings before interest, taxes, depreciation, and amortization (EBITDA) loss is now $315 million, up from $400 million.
DraftKings increased the midpoint of its 2023 revenue outlook to $2.95 billion from $2.9 billion In February while boosting the midpoint of its projected EBITDA loss to $400 million from $525 million. January through March, average revenue per monthly unique player (ARPMUP) was $92, a 35% year-over-year increase and slightly ahead of the $89.86 analysts expected.
DraftKings currently offers mobile sports wagering in 21 states and expects to add Kentucky and Puerto Rico to that lineup at some point this year. The company's 2023 guidance includes Puerto Rico but not Kentucky.
DraftKings Profitability Outlook Improves
By way of the improved 2023 guidance, primarily the bullishly revised EBITDA loss, DraftKings could speed up its long-awaited arrival to profitability — something analysts and investors have been demanding for two years.
Looking at the remainder of 2023, I am confident DraftKings is well-positioned to achieve profitability on an Adjusted EBITDA basis in the near-term and deliver long-term value for our shareholders," said CEO Jason Robins in a statement.
While he didn't give a specific timeline regarding profitability, it's expected the gaming company could reach breakeven on an EBITDA basis late this year before generating positive earnings in mid to late 2024. Any potential to beat those forecasts will likely generate renewed investor interest in the stock.
DraftKings turning profitable is essential because rival FanDuel will accomplish the feat on an annual basis this year, and competitors BetMGM and Caesars Sportsbook are dramatically paring losses, positioning themselves for profitability as well.
DraftKings Moves Paying Dividends
DraftKings' moves, some painful, to rein in spending and control costs appear to be paying off. The company is participating in an industrywide reduction in promotional spending and is among a slew of domestic firms across various sectors reducing headcount.
The company also highlighted the US legislative outlook for iGaming and sports betting, though analysts don't expect much positive action for the remainder of this year.
In 2023, 12 states that collectively represent approximately 24% of the U.S. population have either introduced legislation to legalize mobile sports betting or introduced bills that may result in sports wagering referendums during an upcoming election," according to the statement. "In addition, 5 states that collectively represent approximately 14% of the U.S. population have either introduced legislation to legalize iGaming or introduced a bill that may result in an iGaming referendum during an upcoming election."
States such as Missouri and North Carolina likely won't have regulated sports wagering until next year, at the earliest, while the outlook for Georgia has shifted to 2025. Texas, one of the industry's three "golden geese" along with California and Florida, is a 2025 or 2026 proposition, according to analysts.